It's the new year, but it still feels as cold and dark as the old one so far! Christmas has come and gone in a flash, and soon the chilly weather will be replaced with beautiful, warm sunshine… or so we tell ourselves.
The cold weather isn't going anywhere yet (which probably isn't news to us here in the UK) so we all need to make sure our homes are up to the task of protecting us from the harsher elements in the winter months.
Here at Endurance Doors, we understand what it takes for a front door to excel in its role of providing a stylish entrance for your home while keeping the cold at bay. The unique composite of our composite doors means that they go above and beyond when it comes to strength, durability and energy efficiency in even the coldest, harshest of weather conditions.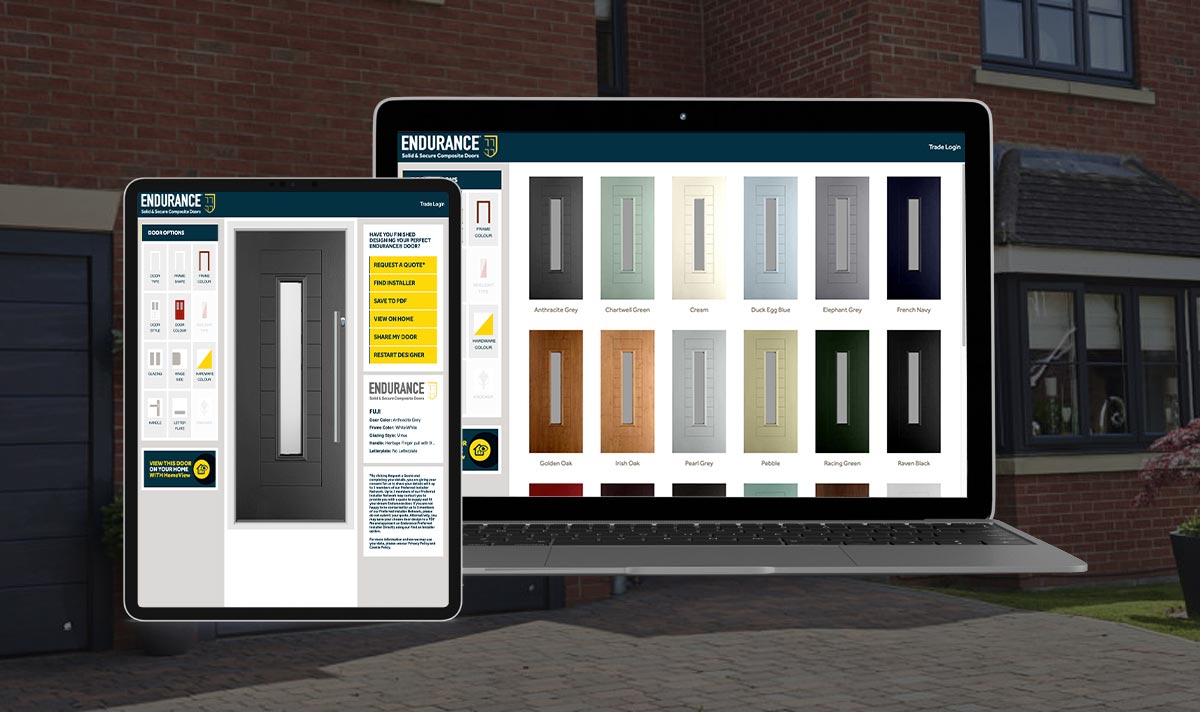 If you've ever experienced your front door bowing heavily in extreme weather, you'll understand how unwelcome it can be for both the style and performance of your door. This is a problem that can't be avoided entirely, but its effect can be minimised thanks to clever manufacture and installation. Bowing occurs when one side of the door experiences a different temperature from the other, so it bows towards the warmth, away from the cold. At this time of year, many of us will have our central heating up to the max to resist the cold air outside, so front doors will bow inwards. Even in some composite doors, this can be a dramatic and irreversible shift.
To turn our attention to alternative composite doors on the market (only briefly!), these other solid core composites use a stile and rail internal subframe that holds its strength. But within this, they feature mixed species of softer woods, which won't hold the strength and stability that you'll need. On the other hand, Endurance's composite doors are expertly manufactured with 17 layers of cross-laminated veneered lumber. This is as impressive as it sounds, enhancing the lateral strength and stiffness of the core. As a result, you'll find that an Endurance door is more resilient against harsh, contrasting weather conditions and therefore much less likely to bow.
As we stay safe inside our homes in the winter months, it's understandable (but undesirable) that our front doors gravitate towards the warmth too. If you want to make your home as resilient to the cold as possible and keep your loved ones warm and cosy inside, choose Endurance Doors.
The core of an Endurance door is a single piece of timber, so each layer behaves in exactly the same way when experiencing extreme winter or summer conditions. Our composite doors are intelligently designed and expertly manufactured to resist harsh weather conditions much better than other door styles and even more so than other composites on the market. With 17 layers of timber within the solid timber core, you'll have a strong and secure entrance to your home all through the year.
Welcome friends and family inside in style and keep your living space warm and safe with Endurance's composite doors. Get started today and design your door online. We'll manufacture and install it to your specifications, so you can enjoy aesthetics and performance that are sure to impress. Take a bow and show off your new composite door that resists bowing in cold weather.