We're delighted to share with you our latest case study for another stunning composite door installation courtesy of Endurance Doors and our trusted Installer Partners across the country.
This project belongs to Louise, who lives in the North East and has a following of over 107K over on her Instagram account, @myhomegarden36. Her page records her home improvement projects, and this eye-catching new composite door from us was another gorgeous addition to her inspiring renovations.
Louise discovered us when she was looking to replace her existing, outdated composite door. She explains, of her old design: "It didn't suit the front of the house and I didn't think the quality was very good." In Endurance Doors, this happy homeowner found a new door that perfectly complemented her home and was of the highest quality.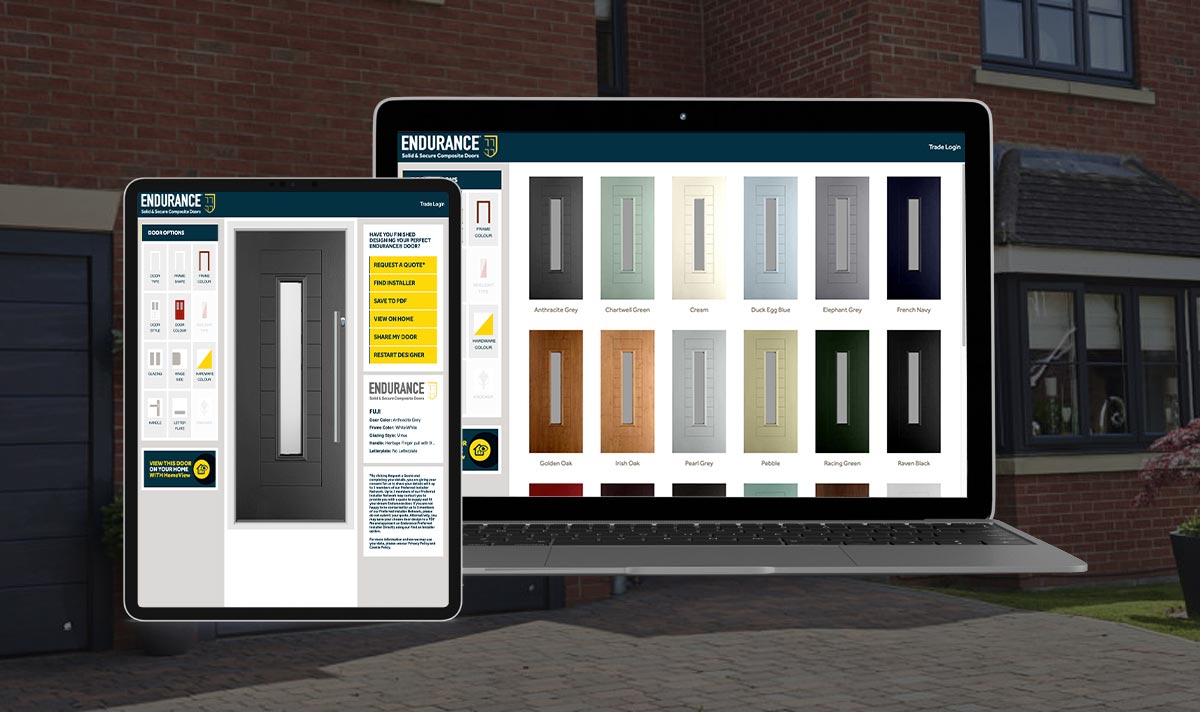 Louise opted for the Pentland composite door in the Classic Collection. This range brings a timelessly elegant look and feel to any home, and this particular bespoke design was enhanced further with simple yet striking furniture options, such as a classic lever handle and satin glass. In Louise's own words, "It was exactly what I wanted."
Louise chose a dual colour option, with a striking Raven Black exterior that really makes a splash on the outside of her home as an attention-grabbing contrast to her while window frames and garage door. This truly makes the door stand out on the street. Internally, Louise opted for white, keeping her hallway light and airy.
Like many people, Louise's living space is "really important" to her so it was vital to achieve the right look and feel for her property. She found exactly what she wanted with Endurance Doors and enthused: "The Pentland [door] was perfect!"
Louise has received countless compliments both online and in person about her striking new composite door. From friends and neighbours to Instagram followers seeking design inspiration, everyone agrees that this composite door is the perfect fit for the property – and they want one for themselves!
If you are feeling inspired by Louise's project or any of our recent case studies, you can use our online composite door designer to start creating your bespoke look today. Whether you're looking for something classic, modern or countrified, we're sure to have the right choice for you and your home.