At Endurance Doors, we're pretty familiar with the colour green. Our Chartwell and Racing Green doors are some of our most popular options, and our stylish and secure composite doors have been known to make plenty of homeowners green with envy.
Now we're turning our attention to being green in other ways. Sustainability is an important factor for all of us, from countries and businesses to households and individuals. At Endurance, our focus on sustainable processes and practices means that impressively 0% of our manufacturing waste ends up in landfill sites.
It's all part of our Green Promise. We understand how important it is to act responsibly when it comes to our impact on the environment and a sustainable way of working and living. If this is as important to you and your home as it is to so many others, Endurance Doors is the sustainable composite door manufacturer you can rely on.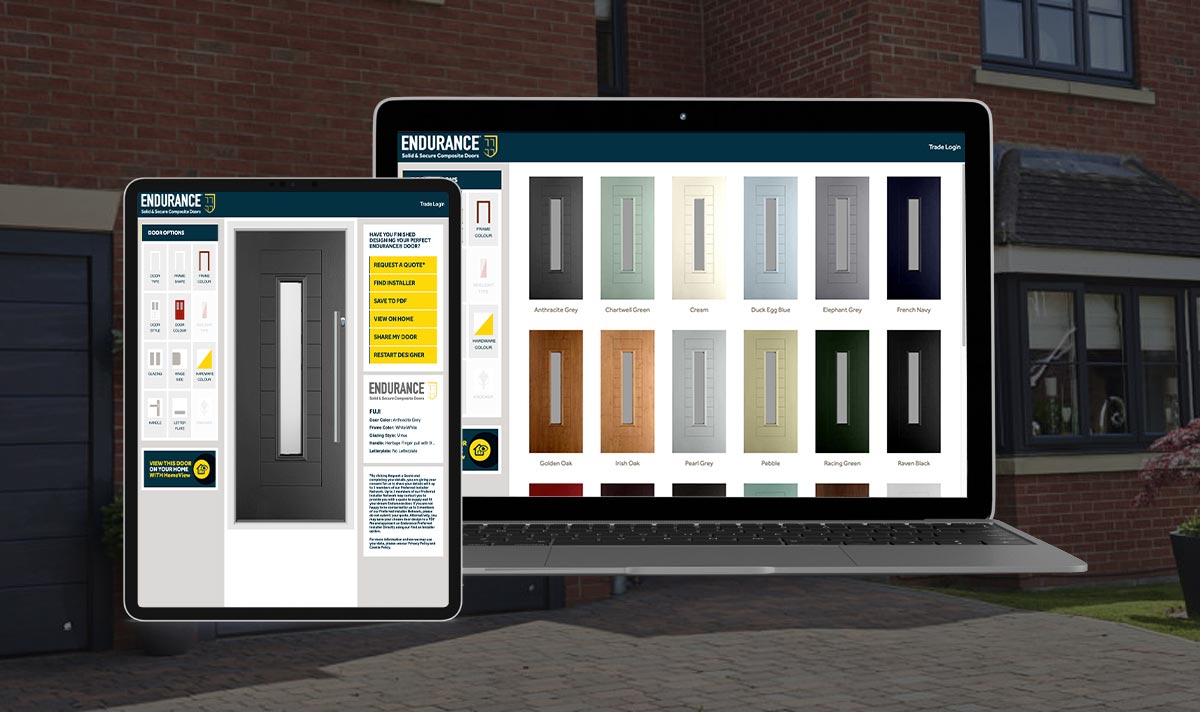 Our high performance composite doors are made with equally exquisite materials. We're reusing more and more materials, resulting in 82% less waste as part of the manufacturing process. After almost 30 years of business, we know that what's important to you is important to us. That's why we're always looking for new ways to be green in what we do and how we work.
There are 8 environmental values that are core to the way Endurance Doors operates on a daily basis. We've taken a look at all our processes and worked out how to make them more sustainable. Our materials are trackable and traceable from forest to final product. They're even delivered to our customers via fuel-conscious transports for an environmentally friendly journey.
Our composite doors are so much more than stunning and secure home improvements. With our fresh approach to sourcing sustainable components and recycling these efficiently, our doors are as gentle on the environment as they are tough on potential intruders. As a result, you can enjoy total peace of mind.
While 0% of our manufacturing waste goes to landfill, 100% of our design and installation process is tailored to you. Our innovative online composite door designer lets you choose from our eye-catching ranges, unique door styles and customisable hardware accessories for a truly bespoke look.
Whether you choose Rich Red, Duck Egg or Anthracite Grey, you can be sure you'll be going green when you choose Endurance Doors. Select a sustainable supplier when you work with us and rest assured that you've made an excellent investment for the future of your home and the environment.