In the past few months, we've looked at designing composite doors for different types of homes. For example, back in March, you may have seen our article that looked at doors for waterside properties, or seen similar posts about urban and rural houses. As Autumn gets closer, we thought we'd shine a spotlight on another niche area; period properties. 
We've been designing and installing composite doors for a long time and creating one for a period property is always rewarding. It's a chance for us to adapt our doors to a specific style and vibe. We love modern door designs, but there's a quaint and quietly charming atmosphere in older-looking ones.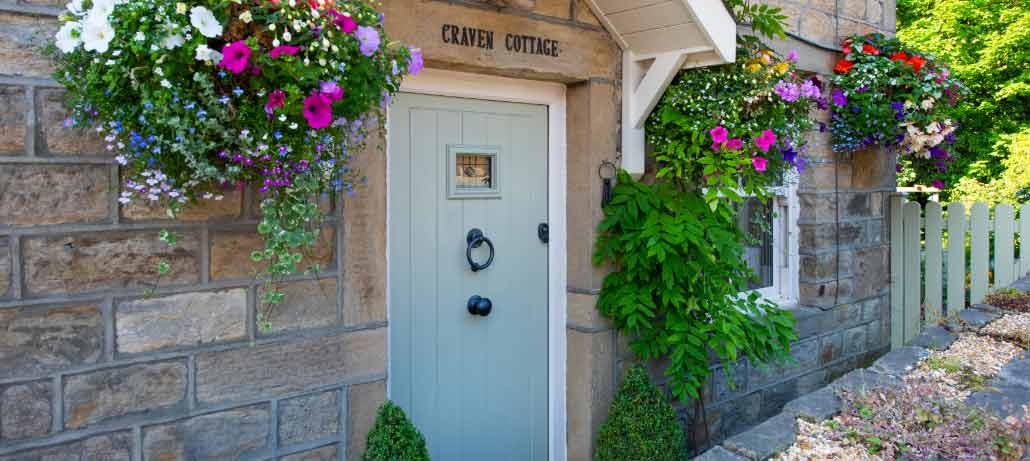 Before we go any further, we should probably explain what we mean by 'period property.' In architectural terms, it refers to buildings that were constructed during a particular time period and reflect the styles from that time. There's no binding definition and it's sometimes misinterpreted as a description of Georgian manor houses in the countryside, but it's broader than that.
The easiest way is to understand it as a catch-all term for everything from the Victorian era to the outbreak of the First World War. They aren't the same as heritage or listed properties, however there is some overlap. And if you're designing a door for a period property, there are multiple options available.
Bearing in mind that 'period property' covers two hundred years of human history, it's no surprise that there's not one single style of suitable door. If you live in a Georgian townhouse, it won't have the same characteristics as a Victorian cottage in rural Cornwall. That being said, there are a few types of composite doors that are better suited for period homes. The Avantal or Urban doors could potentially be customised enough to suit older homes, but we would recommend something from the Classic or Country Collections instead.
These have a wide range of doors that are perfect for period homes. Several are available as stable doors, which do wonders for the welcoming, countryside atmosphere of houses in small villages. Neutral colours like Claystone and pastels such as Duck Egg Blue add a picturesque charm, and the right choice of hardware goes a long way. If you want to see one in action, check out Helen and Matt's project. The use of black Heritage hardware, contrasting with the pastel tones of the Chartwell Green colour gives their doors a delightful look. 
If you live in a period property and want to give your front door an upgrade, why not get in touch? We can help you design and create a new composite door that delivers a modern performance without compromising the unique aesthetic of your house. Contact us to find out more or try out our online door designer today. Let's make your new door ideas a reality.