We're enormously proud of everything we've achieved here at Endurance Doors. Since starting this business, we've lost count of how many new doors we've designed and installed and while it's been a lot of hard work, it's always worth it. Seeing a delighted customer beaming from ear to ear when trying out their new door is consistently rewarding and it's no secret that we love what we do. 
One of the most common reasons people contact us is because they need to replace an old front door. We've worked on plenty of new builds, but door replacements are our most frequent jobs. If your front door is showing signs of wear and tear, you've come to the right place. But what exactly are the things you should look out for?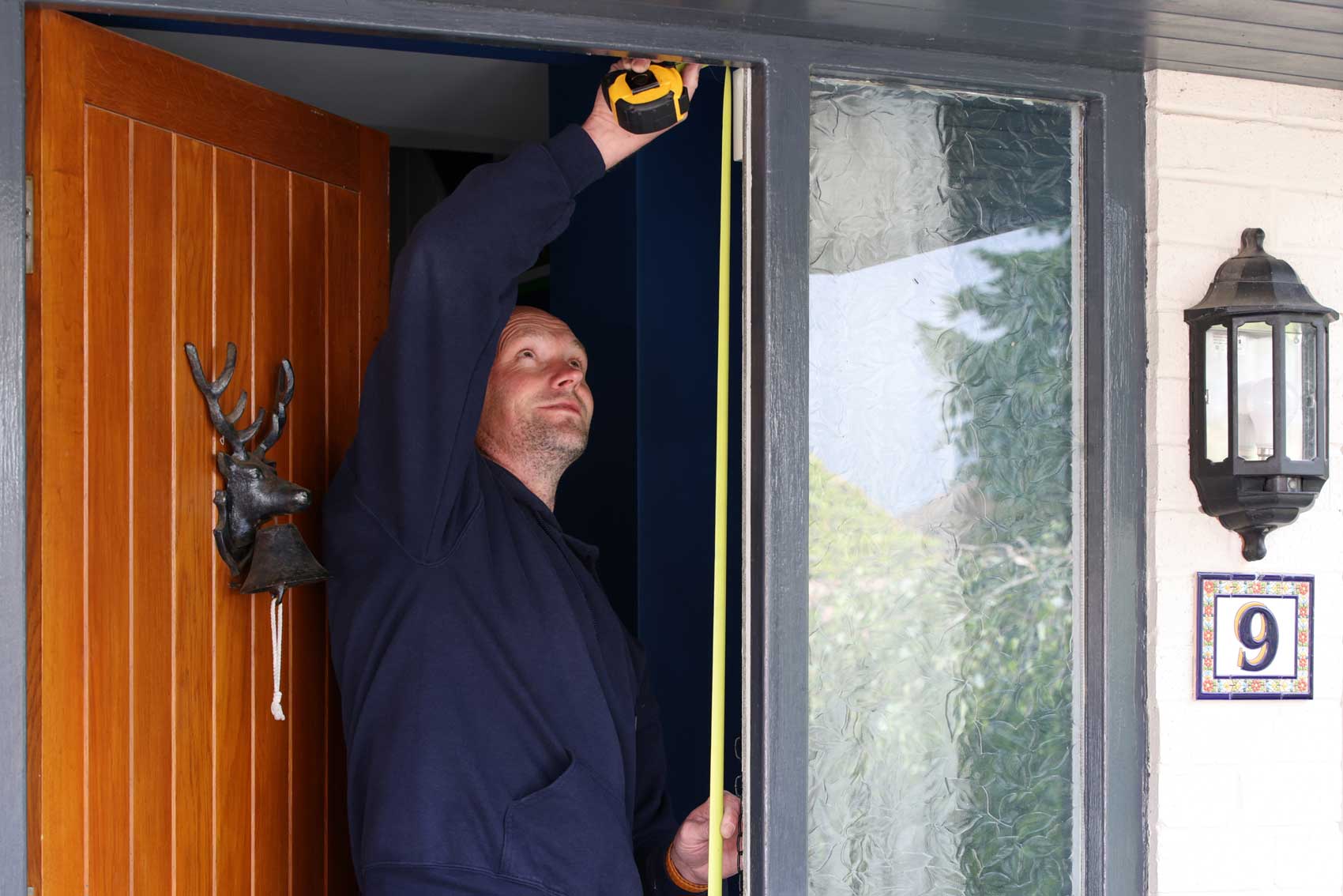 Some indications that your door needs replacing are easy to overlook. Unless you work in the home improvement industry, it's entirely understandable that you might not realise your door is breaking until the problem has become too big to ignore. For example, squeaking hinges might not seem like a big deal, but they could mean the door is declining. In the short term, applying some lubricant can fix a noisy hinge, but if it keeps recurring, it's worth looking for a new door.
Weakened hinges are a hint at bigger problems and can also be a potential security risk for burglars to exploit. Watch out for the door sticking as well. If you have difficulty opening your door in the morning, it can be easy to brush it off and forget about it as you get on with your day. However, if the problem persists, it's a sign that the door has warped and no longer sits comfortably in the frame. If it's made of wood, it could also be a warning that water has seeped in and it's beginning to rot. 
Let's not forget rising energy bills. Granted, our household energy costs can be affected by multiple factors, but if your door has any other signs of damage, it's worth looking into. It might have an undetected gap that's letting the heat escape, or its insulating properties may have broken down.
There are a few more obvious things to watch out for. If you notice light filtering in around the edge of the door, it means there's an unwanted space and it's not sitting in the frame correctly. Draughts or increased noise are giveaways too, especially for older doors with outdated frames. In the short term, you could contact a repairman, but any fixes they make would only be temporary and replacing the door is the better choice. 
And of course, if your front door has dents or cracks in it, it's time to get an upgrade. Doors are supposed to be resilient and capable of withstanding harsh weather and break-in attempts alike. Dents and cracks mean that the material is damaged and unreliable, so consider a replacement as soon as you possibly can. 
When the time comes to get a new front door, you can rely on Endurance. We offer the best composite doors on the market and can provide improved thermal efficiency, bespoke designs and long-lasting, durable front doors. They'll keep your home warm and secure for years, and we're so confident that we offer a £2000 security guarantee for all our customers, regardless of what door you choose. 
If you've got any questions about replacing your front door, you're welcome to contact us. Our expert staff are on hand and will answer all your questions. Alternatively, if you've got a project in mind already, why not check out our online door designer and watch it come to life? We can't wait to work with you.