Double doors and French doors are often talked about together, and sometimes their names are used interchangeably. But there are key differences between these designs that will influence your decision of which is best for your home. Double doors are most often installed as front doors, with minimal to no glazing. French doors, meanwhile, usually feature as patio or garden doors, and we are keen to highlight how Endurance has improved on this popular style.
The history of the French doors dates back to the 16th Century, as France drew inspiration from Italian architecture and influences. This led to the creation of the original wooden French door design. As the glazing industry developed, they soon allowed an influx of natural light and were a popular choice for gardens and balconies, and their popularity has continued to this day.
Over several hundred years, the distinctive style of French doors has remained relatively unchanged, combining the vast glazed panels of windows with the ability to step between your inside and outside living spaces seamlessly. Their performance, however, has improved significantly, from wooden to uPVC profiles, and now Endurance French doors can improve on this further with our composite designs.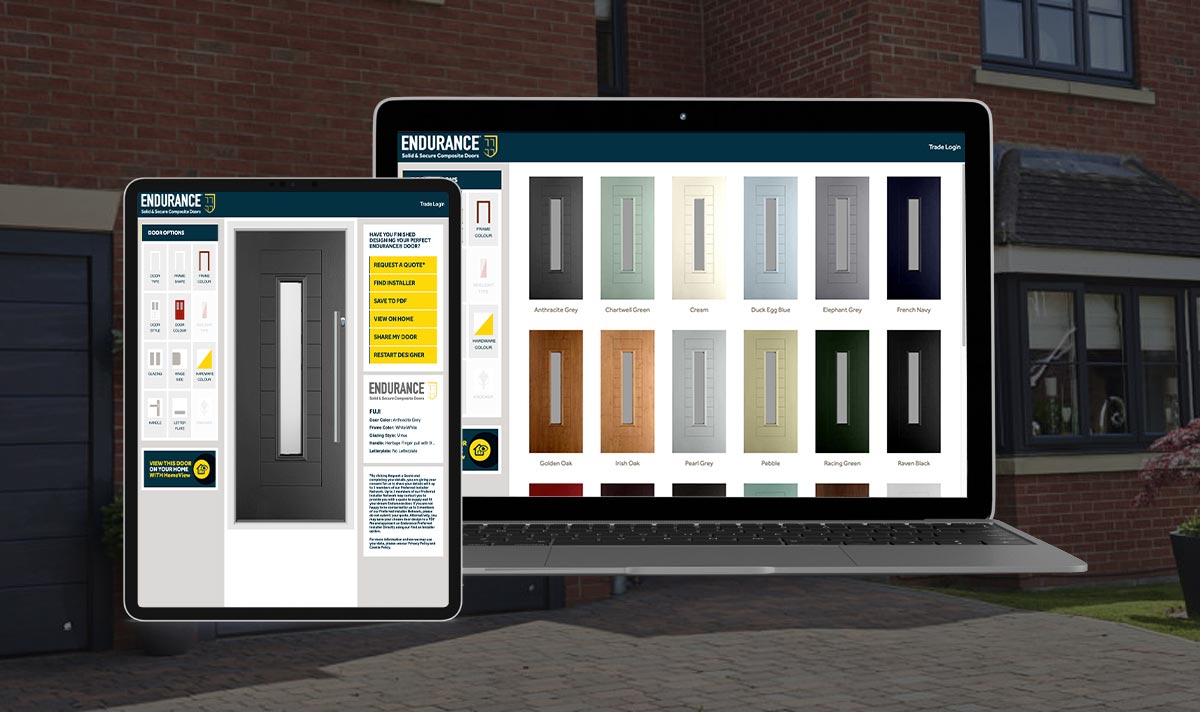 Traditionally, uPVC French doors have been chosen for garden doors. They are cost-effective and customisable but not as strong or secure as composite doors. Patio doors are often overlooked by homeowners who focus solely on their front door's security. But burglars know this, and weak uPVC French doors are a vulnerability that is all too easy to exploit. Secluded at the rear of your property, intruders have plenty of privacy to break in. You can rely on Endurance's modern take on a design classic to keep them out.
Our composite French doors are inherently strong and durable, precision-engineered with a solid timber core that is far more secure and resilient than a uPVC frame. In addition, our French doors are fitted with the Ultimate locking cylinder that intelligently responds to forced entry attempts and shuts out any would-be intruders. With an Endurance door between a burglar and your home, they will more than likely not even try to break through and instead move on, keeping your loved ones and valuables safe.
We offer bespoke composite French doors in a wide range of styles. The Lingmell and May doors in our Classic Collection feature large glazed panels that are the ideal way to create a vast, spacious feel with an influx of natural light via our customisable glazing styles.
Additionally, our Country Collection features the Sanford Georgian style, which is an ideal choice for composite French doors, providing a seamless connection between inside and outside living spaces for properties looking to retain a rustic aesthetic alongside cutting-edge security.
Start designing your composite French door with Endurance today. Combine traditional, authentic designs with the latest, state-of-the-art performance to enjoy a strong, secure and stylish home improvement that will stand the test of time.