If you're looking for a little inspiration for your new door, look no further than Endurance Doors! We understand that every home and every family within is different – that's why each entrance needs to be equally unique to suit the look and feel of your space.
We take care of every technical aspect of the manufacture of your composite door, which will then be expertly fitted by our Installer Partners near you. This means you can focus wholly on getting creative with your design and finding the style that's right for you.
If you're looking for a little inspiration, delve into our recent case studies. Once you've seen the ways our doors have transformed the homes of our happy homeowners, you'll want us to do the same for you. From colour and finish to hardware and accessories, the possibilities are endless!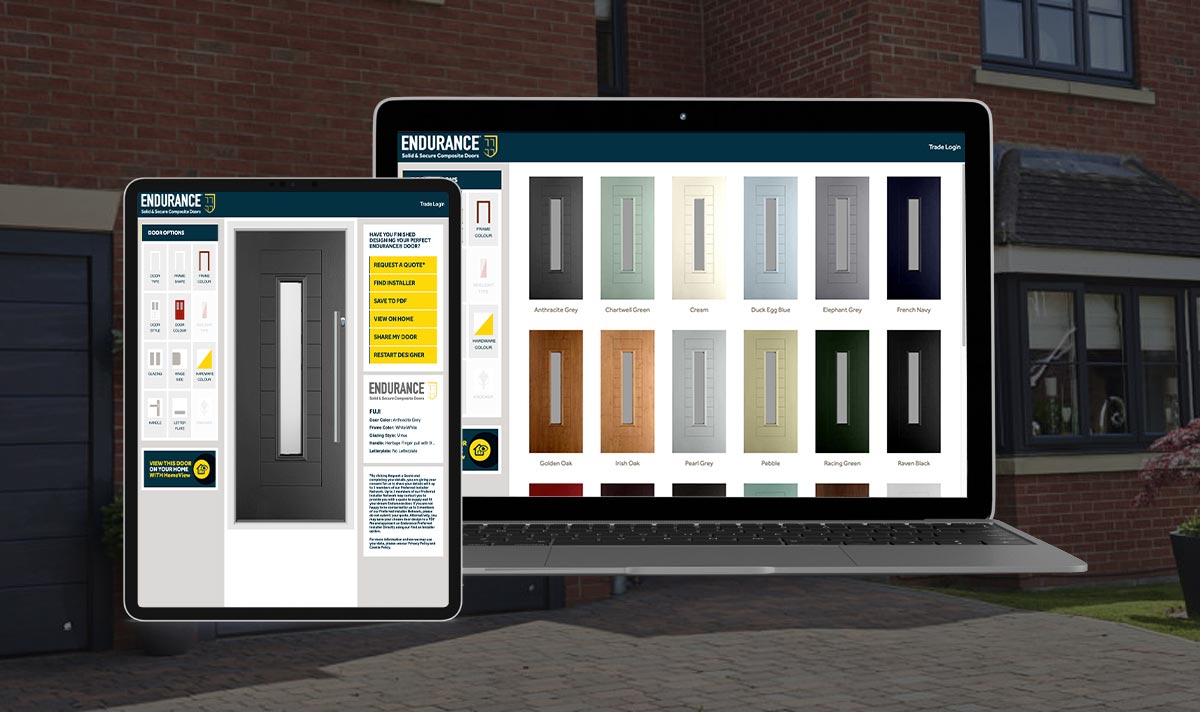 For a modern design, take a look at Vicky's project. She opted for the Fuji design in Anthracite Grey from our Urban Collection which offers a striking, on-trend aesthetic. In comparison, Steve & Kay's Country composite door brings a rustic look and feel accompanied by the cutting-edge performance you would expect. From modern and traditional options to something completely unique, our doors are made to suit you.
Additionally, you'll want to see more of Karen's project. The Bowmont design from the Classic Collection looks elegant in Pearl Grey and is outfitted with stylish and secure hardware accessories for the best of both worlds, combining timeless appeal with up to date performance. Whether you're looking for Classic, Urban, Country or something completely unique, you can find the inspiration in our recent case studies!
Get creative and design your dream composite door with Endurance today. Among our case studies online, you can find the inspiration you need to get your home improvement project underway. Our doors are manufactured according to your precise specifications and with you and your family in mind.
With your dream door becoming a reality, your design can sit alongside Vicky's, Karen's and Steve & Kay's as Endurance installations to be proud of. Use our innovative door designer tool to get creative and express your personality through your door style today.