We've got an exciting development to share with you all. Here at Endurance, we like to keep up to date with the latest trends in home improvement and door design. Recently, we've noticed that several colours are becoming increasingly popular and as a result, we have a new one to add to our catalogue; Claystone.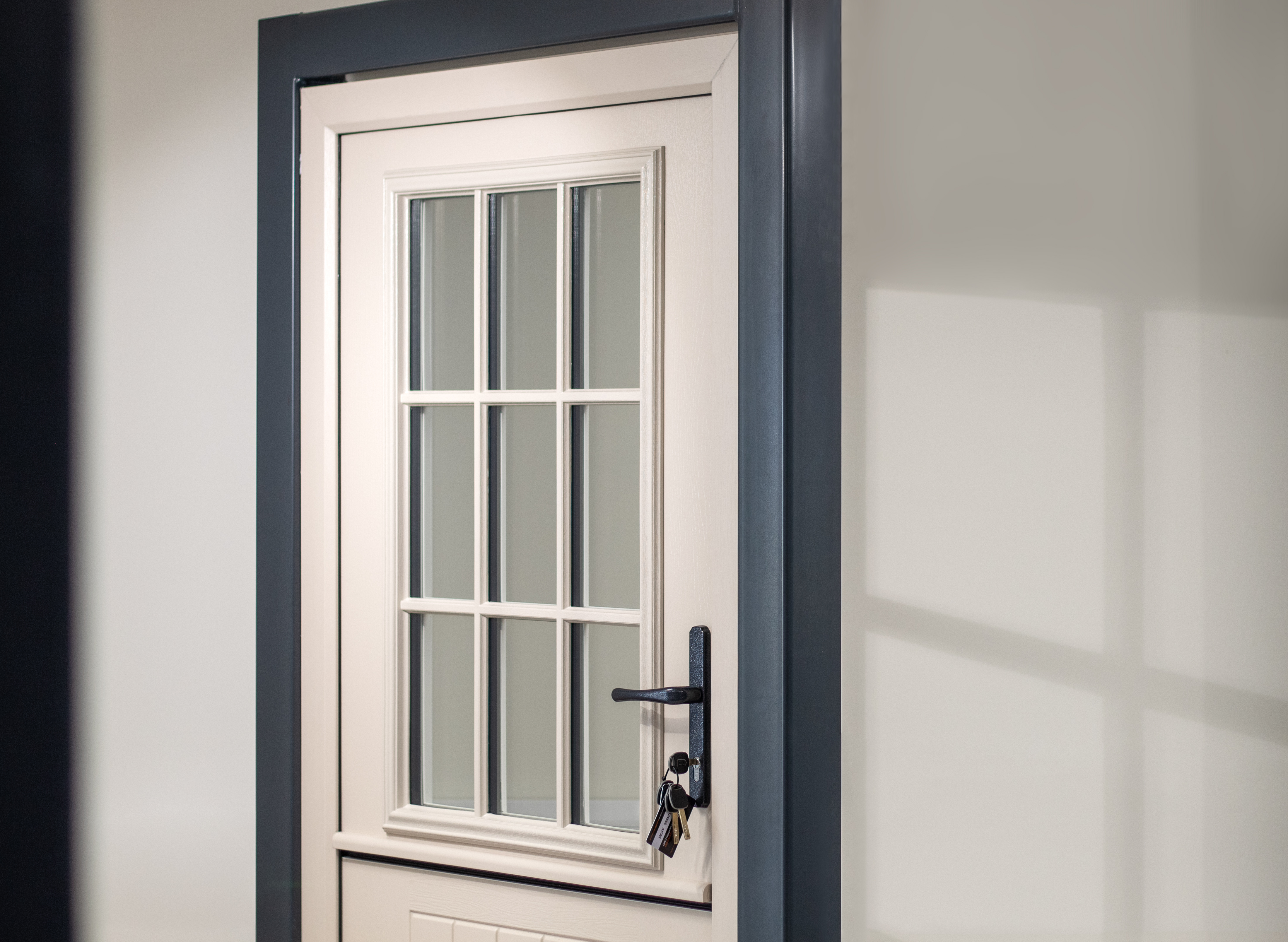 This delightful new addition is a subtle and sophisticated one that's exceptionally versatile. It's part of our growing collection of neutral palettes, which are ideal for traditional homes, heritage buildings and new builds alike. Alongside Sage and Pearl Grey, Claystone is a natural choice for our classic and country collections and it could be the perfect foundational colour for your next front door. 
Because it's a neutral colour, Claystone can be widely adapted for all manner of tastes. The right choice of hardware makes all the difference, but if we had to pick, we'd say it goes best with the Heritage range in black. The contrast in shades is simple but powerful and leaves a positive impression.
If you're interested in seeing a Claystone door in person, we recommend visiting our North Lincolnshire showroom. We recently added a new Rushmore Georgian stable door to our collection and there's nothing quite like examining one up close. You'll get a deeper understanding of how Claystone brings the door to life and gives the home a dignified air. But don't delay. We rotate the doors in our showroom so it'll only be on display for a short time. 
We can offer Claystone on our full range of Endurance Doors. At present, it's limited to the outward-facing side (the interior is white), but it's already proving to be a big hit. A few of our staff have chosen it for their personal projects and we are delighted to bring it to the wider Endurance Doors audience. 
If you'd like to speak with one of our experts to find out more about Claystone, you can call 01652 340340 or email showroom@endurancedoors.co.uk. You can also use it when starting your next project on our online door designer. Give it a few clicks and see how it can enhance your home.