Now, the chances are, you've been adding a wreath to your front door for years and not even thought about it. We love those beautiful green circles with their berries, pine cones and inquisitive Robins, but they're not the only thing you can do.  For instance, you can spread some good cheer by a well-placed string of lights. Attaching lights that blink in sequence around the frame will make your home sparkle in the dark December evenings. Don't underestimate the subtle appeal of Holly either. Attach one or two sprigs in the corners of your door, and you'll have an enchanting decoration which doesn't cost the earth.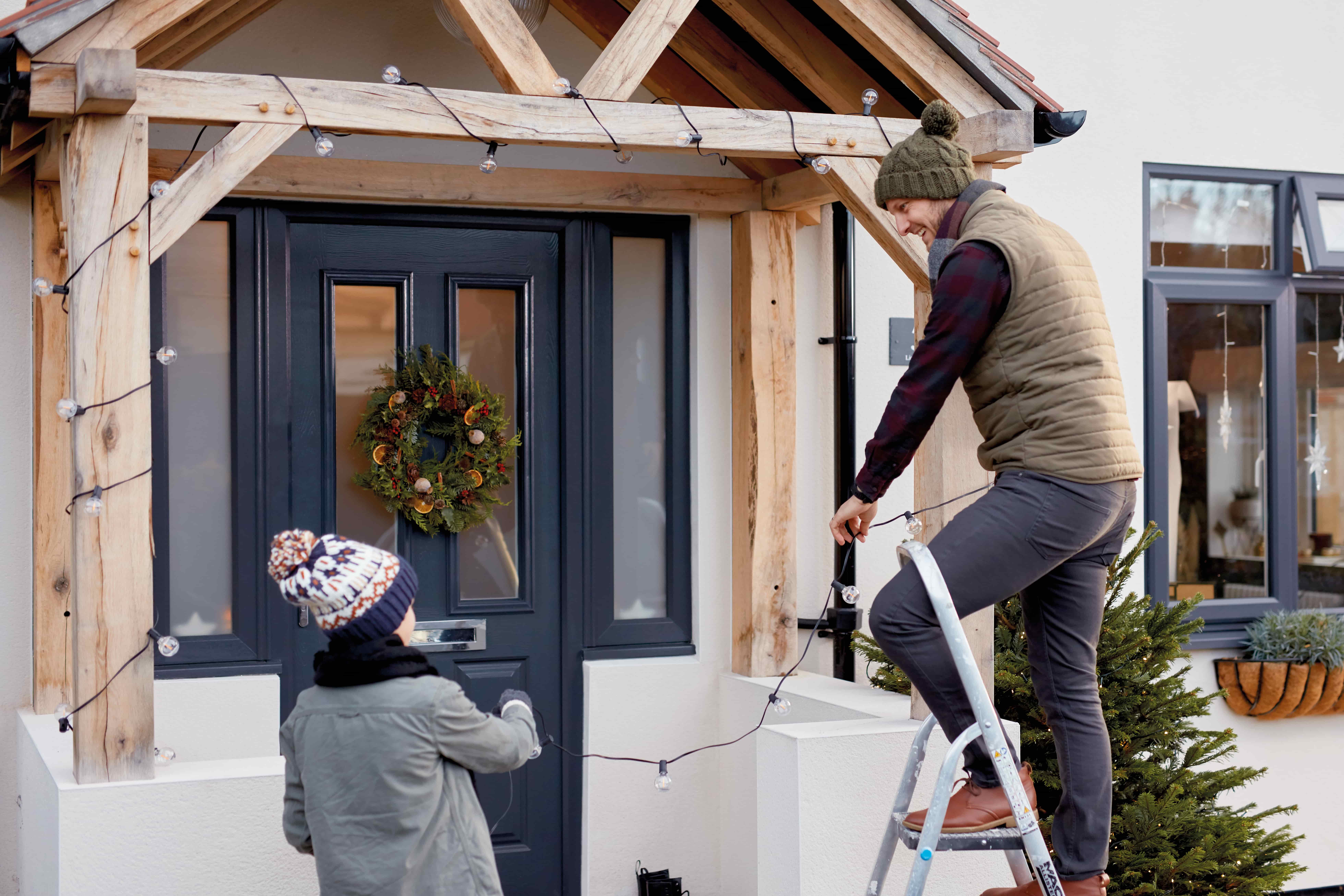 A nearby pine tree decorated in a similar colour adds an extra touch of delight, and if you've got an arched door or patio, you could put some fake snow on the top. Depending on how much room you've got, you could even attach a novelty light-up penguin or reindeer and entice Santa in closer.
Our wide range of composite doors are highly customisable and all pair well with your festive decorations. As most of our Christmas traditions were formed during the Victorian era, our Classic Collection is arguably our most festive-friendly.  Doors like the Etna look stunning when garnished with pine, berries and light dustings of snow. Imagine a group of carollers standing in your doorway, enhanced by lights, singing 'Oh Come All Ye Faithful.' You'll be instantly inspired to start searching the attic for tinsel. 
The Yuletide season may start when you get the decorations out the attic, but designing your door begins when you contact Endurance. We have a huge range of styles and colours available and will make our doors to your specifications. And when you're clicking through our online door designer, it may help to imagine what your door would look like when covered in lights and seasonal cheer. So get in touch with us today, and let's see what we can create together. Our doors will enhance your home all year round.