We've now passed the halfway point for 2023, so we thought it was time for another case study. This month, we decided to focus on Claire's project, a job which took us to rural Shropshire. Claire and her family were working on a full house renovation and we were delighted to be involved. This house was a labour of love for Claire and we were very proud to provide not one, not two, but three new composite doors.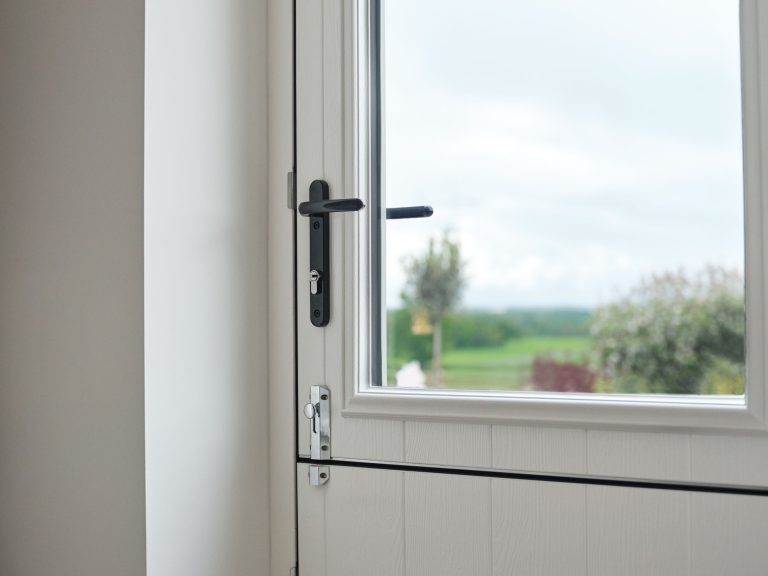 Before purchasing this property, Claire and her husband lived with their daughter and dog in a house they described as "badly insulated." Their old place was not up to scratch, so they decided to invest almost a year of their lives into designing their dream home. We were one part of a larger team but we contributed a great deal.
Claire was looking for three different doors; one at the front of the house, another for a side entrance and a third leading to the garden. She wanted them to have their own distinct characters, but also a similar aesthetic. Additionally, she was looking for doors that blended in with the natural surroundings and didn't want her home to be a blot on the landscape. She took the lead with this project and we think she achieved her goals admirably.
The first thing you're likely to notice when visiting Claire's home is the grand front door. She went for an Etna design from our Classic Collection and enhanced it with partially glazed sidelights. This door was fitted with our ever-popular Satin glass, which lets in plenty of sunlight while maintaining privacy. This new front door has an understated grandeur about it and leaves a subtle, but powerful first impression. 
Next, there was the side door, which has a similar aesthetic but nevertheless feels more relaxed and casual. Claire described this as the "messy entrance," the perfect way to get into the house when wearing muddy boots or bringing the dog back from a walk. She started with a Cleeve design from our Country Collection and loved the distinctive diamond-shaped window. She then completed the trio with a Stable Door at the back of the house. Opening the top panel allowed her to ventilate the home while keeping the bottom half shut, perfect for stopping the dog from running out. 
As you may have noticed, these three doors have unique characteristics, but they also have a unifying theme. They're all Pearl grey, a versatile and neutral colour that nicely complements the relaxing, country atmosphere. They were also fitted with black hardware, which contrasts beautifully with the grey and enhances it. On the interior side meanwhile, they all had a white finish. This meant Claire's renovated home remains bright and inviting no matter what the weather may be. And perhaps best of all, these doors offer far superior thermal efficiency than her previous ones did, so she doesn't have to worry about skyrocketing energy bills any longer. 
These three doors combine modern and traditional elements for a truly inspiring finish. Each had separate requirements, but they enhance the living space and we couldn't be happier with how they've turned out. Based on Claire's reaction when she saw the new doors fitted, we'd say she was very pleased too.
If seeing Claire's new doors has left you thinking about your own home, why not get in touch with Endurance Doors? You can email us at marketing@endurancedoors.co.uk or call 01652 340340 to find out more. You can also try out our online door designer. Whether you're replacing an old door or working on a similar renovation project, we'll help you every step of the way.