A new front door can be the perfect finishing touch to your property. It creates an eye-catching entrance point to welcome friends and family into your home. It's sure to boost its kerb appeal and impress your neighbours. At Endurance Doors, we understand the importance of finding your dream front door. And when you do, you want to share it with the world.
At a recent installation, one of our stunning composite doors was fitted at Chelsea's home, who shares many aspects of her home and its renovation on Instagram with her 90,000 followers! If you're looking for some inspiration for your next project, look no further than this gorgeous transformation project.
Chelsea worked with her local Installer Partner to decide upon the best composite door for her home. With so many options to choose from, she wanted the right fit for her space. She opted for the Bowmont style, part of our Classic Collection, ideal for bringing a traditional aesthetic to any home with modern performance. We're sure you'll agree that Chelsea made the right choice!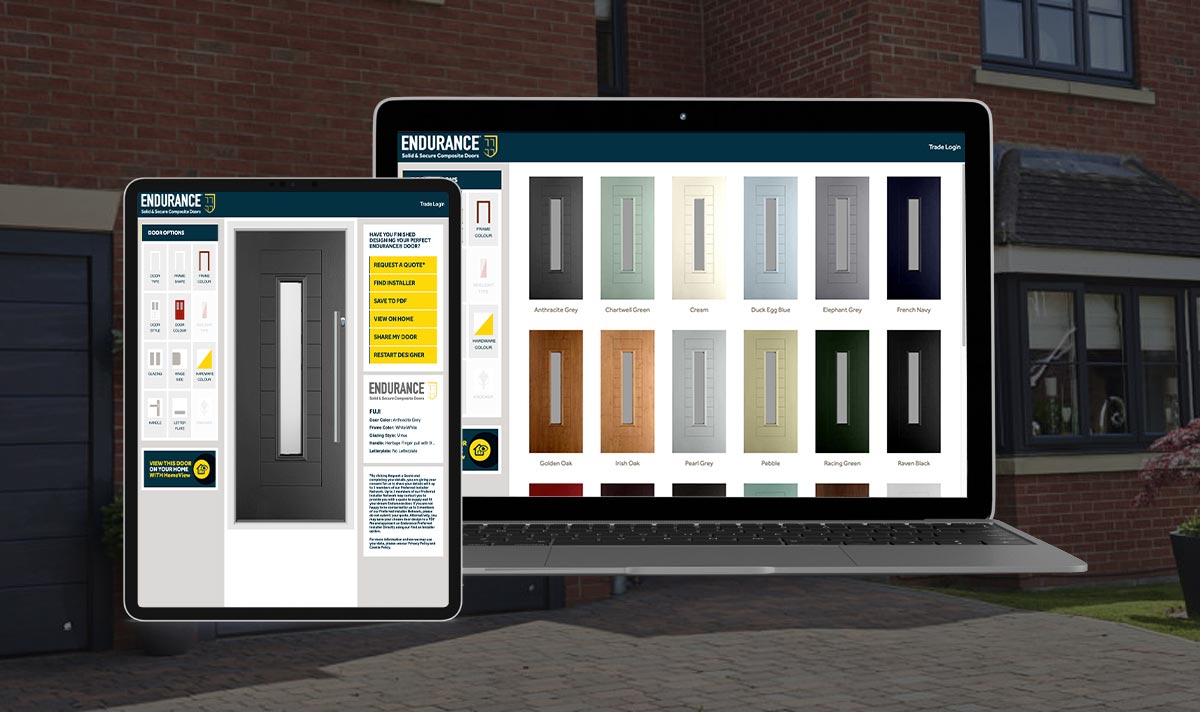 Chelsea explains why she wanted to choose a new front door. She says of her house, "It was a new build home when we bought it… I wanted to change the style quite a lot." A new front door is a great way to do this, as it's one of the first things people notice and it can often make the biggest impression. There's no doubt that this Endurance composite door makes a major impact on anyone who sees it, with a bespoke design that catches the eye and is sure to impress. What's ideal for Chelsea is that she was able to put her own spin on a classic.
Choosing the Bowmont style, Chelsea opted for different internal and external colours. Internally, she selected Pearl, which she says "makes the front area feel quite grand, quite big!" Endurance Doors have truly opened up this property to its full potential. Externally, Chelsea chose Slate Grey. Explaining her choice from the many options available, she says: "We've chosen [Slate Grey] because we've got huge plans for the exterior of the house." The almost limitless options from Endurance allowed her to find a colour that fitted with her plans.
Of the finished product and completed installation, Chelsea is thrilled. She says, quite simply, "Everyone loves my Endurance door!" If the comments from her Instagram followers are anything to go by, she's not wrong! With so many customisable options to choose from, we know that there is a door for everyone – and ours are doors that everyone will love.
If you want to get inspired by Chelsea's home renovation and the finishing touch that an Endurance composite door brings, why not discover more information about the project? Alternatively, if you're already planning the right front door style to improve your home, you can use our innovative online door designer.