We are delighted to share another case study. Bristol resident Louise lives on a 'rainbow' street where buildings are painted in vibrant colours. Her pink house is her pride and joy, and she needed an eye-catching front door to match her colourful home. 
She was impressed by our range and settled on an Elbrus-style door from our Classic Collection. She briefly considered getting it in blue but decided our Rich Red would be a better choice. We have to agree with her; Louise's door stands out even in such a bright neighbourhood. It contrasts perfectly with the light pink of her house and the beautiful flowers of her front garden. The house looks homely, welcoming and full of charm. 
Louise's door is also notable for being a different colour on the inside. While the Rich Red was perfect for the exterior, she opted to have the interior side painted white. The red would have been perhaps too overwhelming for the inside of the house, whereas the white is more subtle and soothing.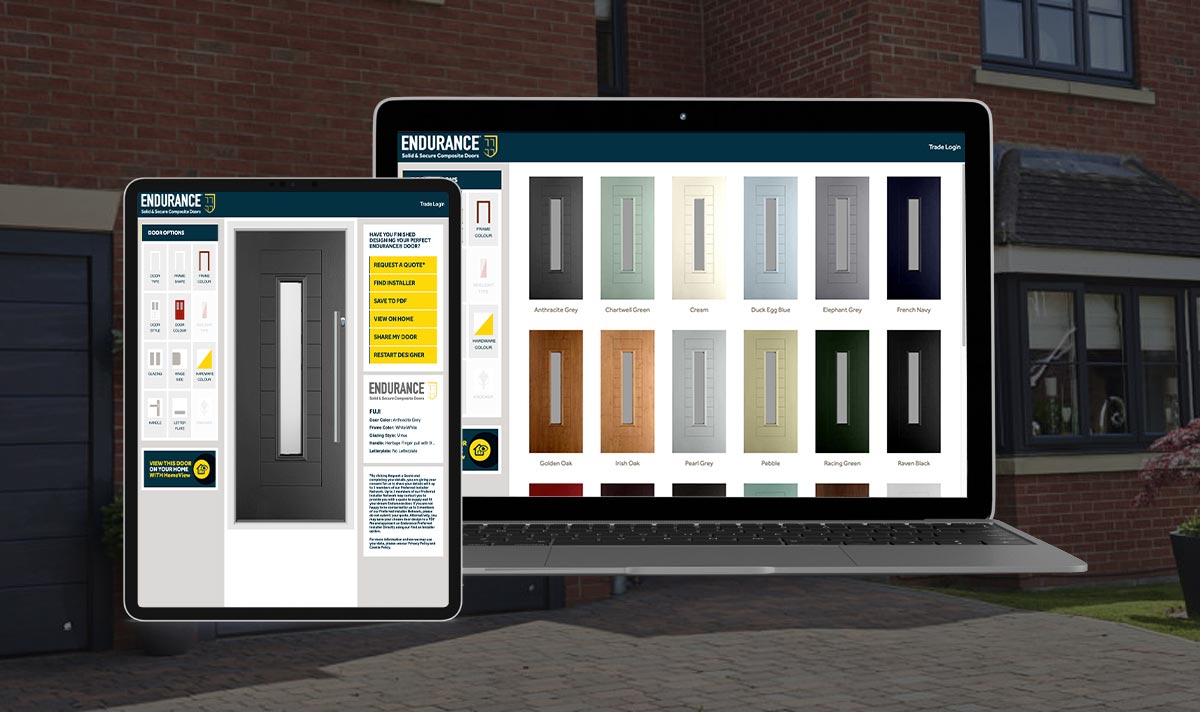 Louise also chose some delightful hardware to complement the striking colour. The gold lever handle and classic letter plate give it a touch of sophistication, while the Opus glazing windows let more light into the property. Louise was concerned that her hallway was too dark, but now the sun beams right in without compromising her privacy. 
Louise was delighted when we fitted her new door, and we're very proud of our work. The frame was narrower than in most doors, so she was initially worried she wouldn't be able to find anything, but the project was tailored to her exact specifications, and we couldn't be more pleased. The draughty old door is now gone, and there's no longer any risk of her children running out into the road. Instead, she has a reliable and beautiful new door that emphasises the colours of her home.
Here at Endurance Doors, we pride ourselves on the quality of our work. Louise was a delight to work with, and we think we captured some of her personality in her new door. It's a worthy addition to her family home, and the colours positively sing. 
Composite doors are becoming increasingly popular, so we're glad that Louise chose us over all the other retailers out there. If our work with Louise has inspired you, why not start your project today? We have a wide range of options available, and you'll be able to choose everything from the colour to the door handle.