Here at Endurance Doors, we understand the impact of a new front door on a home improvement project. They are one of the first features to draw the eye, and they add the perfect finishing touch to all kinds of properties. That's why we're proud to see our Endurance composite doors having such a positive effect on homes and homeowners alike.
If you're seeking some inspiration for your next front door, why not take a look at Robyn's project? This is one of our latest transformations and spotlights a gorgeous design from the Classic Collection that has been designed bespoke by our happy homeowner!
Whether you've recently moved into a new home that you're looking to make your own or you have lived in a property for many years and want to reinvent it, our composite doors will complete the look. Robyn has lived in this family home for more than six years, and her Endurance door has given it a new lease of life.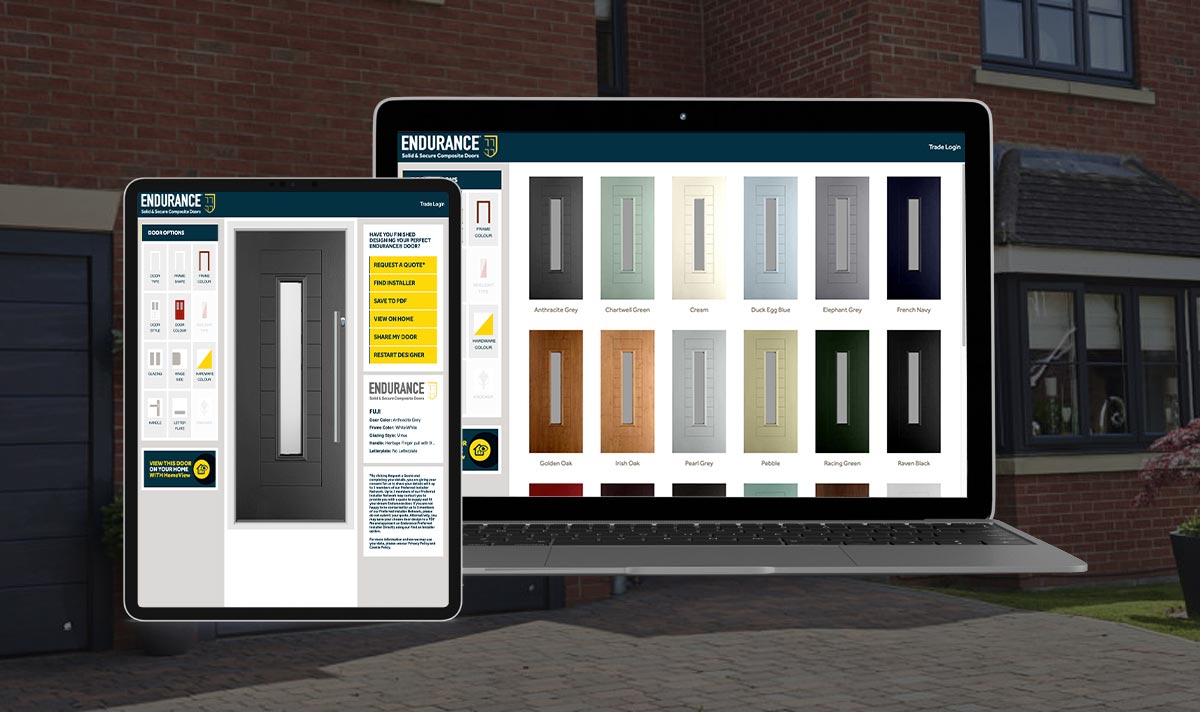 Robyn documents her renovation journey on her Instagram account which has almost 100,000 followers. Previously, her original front door was too modern for the rest of the property and didn't truly complement its look and feel – it was too dark, contrasted harshly with the rest of the house and the windows in particular, and it just didn't bring the cohesive feel that Robyn was looking for. She wanted something far more traditional, and Endurance Doors had the solution.
As part of her house transformation, Robyn was delighted with the options that are available from Endurance. "The choices are endless," she says. Robyn had a wooden door in mind, but as she is situated next to the sea, this wouldn't have been viable with the elements putting pressure on the timber profile. Robyn was pleased to find that "the Endurance door looks like a wooden door but is composite," meaning that it offers higher levels of performance all year round, in all conditions.
Robyn used our online door designer and opted for the popular McKinley composite door from the Classic Collection, in elegant Pearl Grey, which tied in with her home's windows and overall aesthetic far more cohesively. Like a timber door would be, she chose to match the colour inside and out, and the lighter colour worked perfectly for a profile that was completely solid with no glazing.
Tying it all together with gold furniture including a door knob and letterbox, Robyn's McKinley composite door is a classic design far more fitting for her home. This transformation is a testament to the fact that there is a perfect Endurance door style for every home. Fitted by our Installer Partners, the final look is eye-catching and attention-grabbing, and plenty of people agree as Robyn says: "It was one of my most liked posts!"
Feeling inspired by Robyn's recent renovation? Use the Endurance online door designer to explore our wide range of options and design your dream door today. Whether your home is modern, traditional or completely unique, we are sure to have the perfect fit for your property.