We have another case study to showcase! Wiltshire resident Rosie spent a lot of time and effort renovating her new home, so when designing her front door, she wanted only the best. The previous one was over 25 years old and showing its age, so a replacement was a must-have. We are delighted with the results, and so is Rosie! If you want to see more, you can follow her on Instagram at @home_sweet_home.
Rosie chose a Scafell-style door in Anthracite Grey with a matching frame. She was looking for a traditional design and fell in love with the Scafell's distinctive appearance. She wanted flair, comfort and security, so when she saw it in our Classic Collection, she knew it was the perfect fit. The longer panels added a touch of modernity and looked classical without being old-fashioned.
The tall Riviera windows were another easy choice. They let in plenty of natural light, so the entranceway is bright and warm, even with the door situated in an alcove. The glass detailing keeps her privacy intact and fits nicely with the chrome accessories. The shiny metal of the pull handle and the classic letterbox offset the dark wood, giving it a stylish and memorable finish.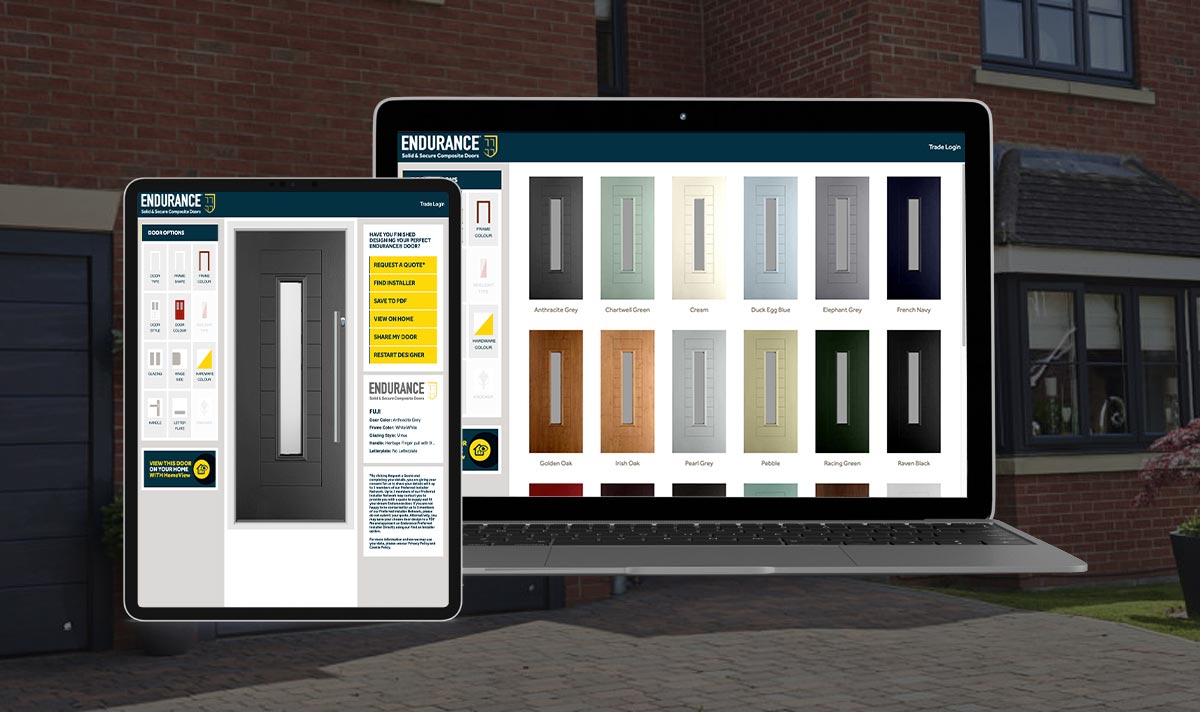 We were delighted to see Rosie's face light up when describing her door. Rosie used our online designer tool to create an exact set of specifications. She chose the colour, style, and accessories and came up with something perfect for her.
Composite doors are becoming increasingly popular, and with all the retailers out there, we're very glad that Rosie chose Endurance Doors. Well, why wouldn't she? At the time of writing, we have a glowing score of 4.7 stars out of 5 on Trustpilot, along with almost 1,500 reviews. Our reputation speaks for itself and is a big part of why homeowners like Rosie choose our products.
Here at Endurance Doors, we pride ourselves on the quality of our work. Rosie had a vision, and we are extremely pleased to have helped make it a reality. Her door is a classic design with a contemporary edge, but it's not just attractive. It's tough too. It's a resilient and secure addition to her home, and we're confident it will outlast the door it replaced. It's a worthy addition to a house that is a true labour of love.
If you've been inspired by our work with Rosie, why not start your project today? You can use our online door designer to create your own unique door from the comfort of your home. We have a wide range of options available, and its intuitive interface makes it very easy to use. You'll be able to choose everything from the colour to the door handle, so give it a try and see what you can create.