Over the last 3 years, we here at Endurance Doors have continued to invest in our Installer Partner programme, which includes an enhanced showroom support package, digital marketing assets, SEO optimised website listing and a proven local lead generation platform among other scheme benefits.
It's very much a proven programme that helps Installer Partners excel in their respective local markets as Scott Foster, Head of Group Sales and Marketing for Endurance Doors outlines. He said: 'There are many installer schemes in the industry with some better than others, but the Installer Partner programme from Endurance Doors, we believe is a standout package and we've taken inspiration from outside our industry to help achieve this.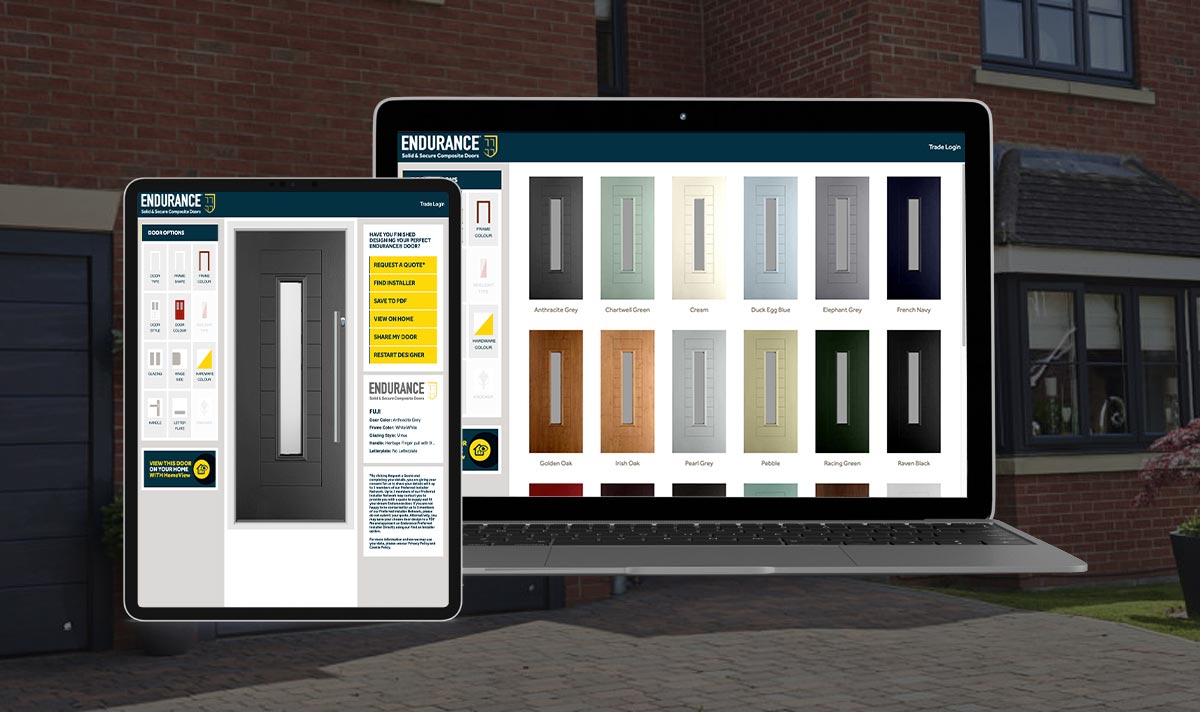 He continued: 'There's a free listing on our website which has been designed with SEO in mind, thanks to our digital partners ICAAL, along with a wide range of assets from our marketing hub including brochures, social media collateral, imagery and POS materials. Yet it's the work we've done on a local basis to drive leads that has really helped us standout and importantly, has provided our Installer Partners with consistent, pre-qualified leads at no cost to them.'
Elsewhere within the business, we have done much to help implement a world class customer care programme including Amicus, a ticketing system for customer queries with the promise of a fast-track resolution, whatever the query. Amicus has been designed to improve the flow of information to and from Installer Partners and is part of a wider agenda in new IT infrastructure.
With an 'Excellent' 4.8 rating from over 1,300 reviews on Trustpilot it's not just marketing hype, but a cultural way in which we care about our Installer Partners and ultimately, the end consumer.
For further information on the Endurance Solid and Secure composite door range, including the latest colours and finishes, please call the sales office on 01652 659259 or e-mail marketing@endurancedoors.co.uk. You can also add to the Twitter following @EnduranceDoors.