It's been a wet July this year hasn't it? For the past few weeks, the UK has experienced heavy rain and the occasional thunderstorm, and the sweltering days of June seem like a distant memory. We're hoping things will brighten up in August but if they don't, there is one consolation; our composite doors won't let the rain in. 
Here at Endurance, we're very pleased to say that our composite doors are some of the most weather-proof on the market. We work with them day in, day out, but even with this overexposure, we're still impressed by how resilient they are. We've seen days when the weather has been absolutely horrendous, but our doors have kept the wind and rain at bay without fail.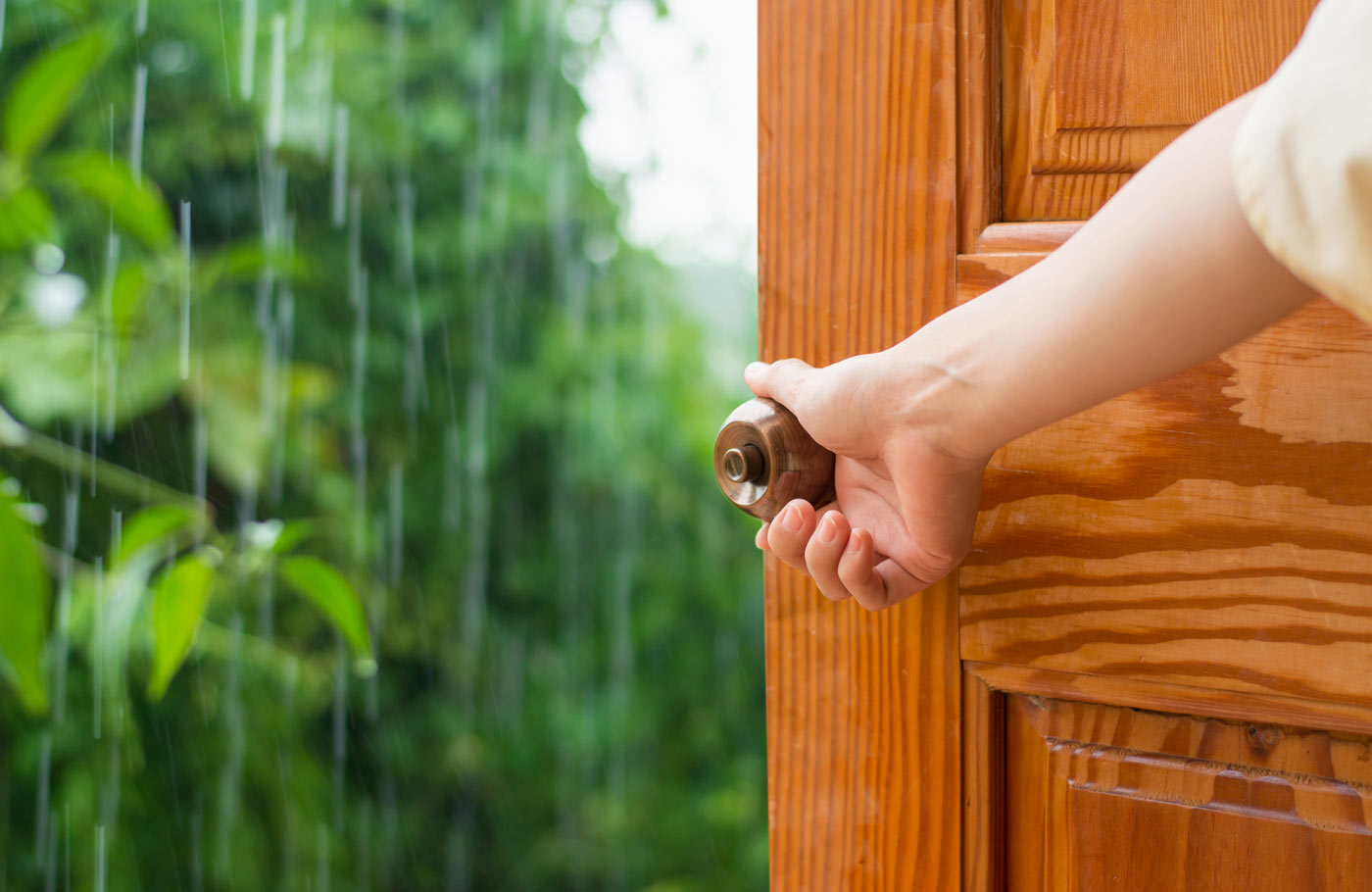 The reason why composite doors are so good at keeping homes dry is down to how they're made. Ours have a solid 48mm timber core with 17 laminations of cross-layered Kerto. This makes them incredibly strong and resilient. There's less chance of cracks or damage and consequently, they're far less likely to leak. Your composite door will be a solid and immovable object that the rain can't overcome, and your home will stay dry as long as it is closed. 
This is enhanced even further by a clever moisture barrier system. It's incredibly difficult for water to penetrate the surface and get into the body of the door, and even in the most torrential downpour, it'll slide right off. Cheaper front doors have a tendency to warp and swell in bad weather, but the risk is dramatically reduced with ours.
Rain is an inescapable fact of life and affects all of us. In 2021, the UK experienced a total of 148.7 days when more than 1mm of rain fell and this can be a serious problem if it gets into your house. A small hole in a roof or wall can result in severe water damage if not dealt with quickly. 
That's one more reason why installing a new composite door is a good idea. Their sophisticated, modern designs will help prevent water ingress and save you from future issues with dampness or mould. Perhaps the biggest advantage though is the mental health benefits; if you're not worrying about leaks, you'll have less stress in your day-to-day life. 
So when you come to Endurance for your composite doors you can be confident that even in the rainiest of months, your door will stay looking amazing and performing brilliantly. Want a new front door that you can rely on to keep your hallway dry? Contact us and we'll help you get started. Alternatively, check out our online door designer and let your imagination run wild.