Since launching in 2004, Endurance Doors have gone from strength to strength. We're just shy of celebrating twenty years of production and in that time, we've achieved a lot. We've designed, created and installed doors across the entire country, and developed a reputation for exceptional products and customer service. 
We've also expanded our installer network and collaborated with many great people from the home improvement industry. There are multiple reasons why trade professionals choose to work with us. If you're thinking about switching to Endurance, here's what you can expect.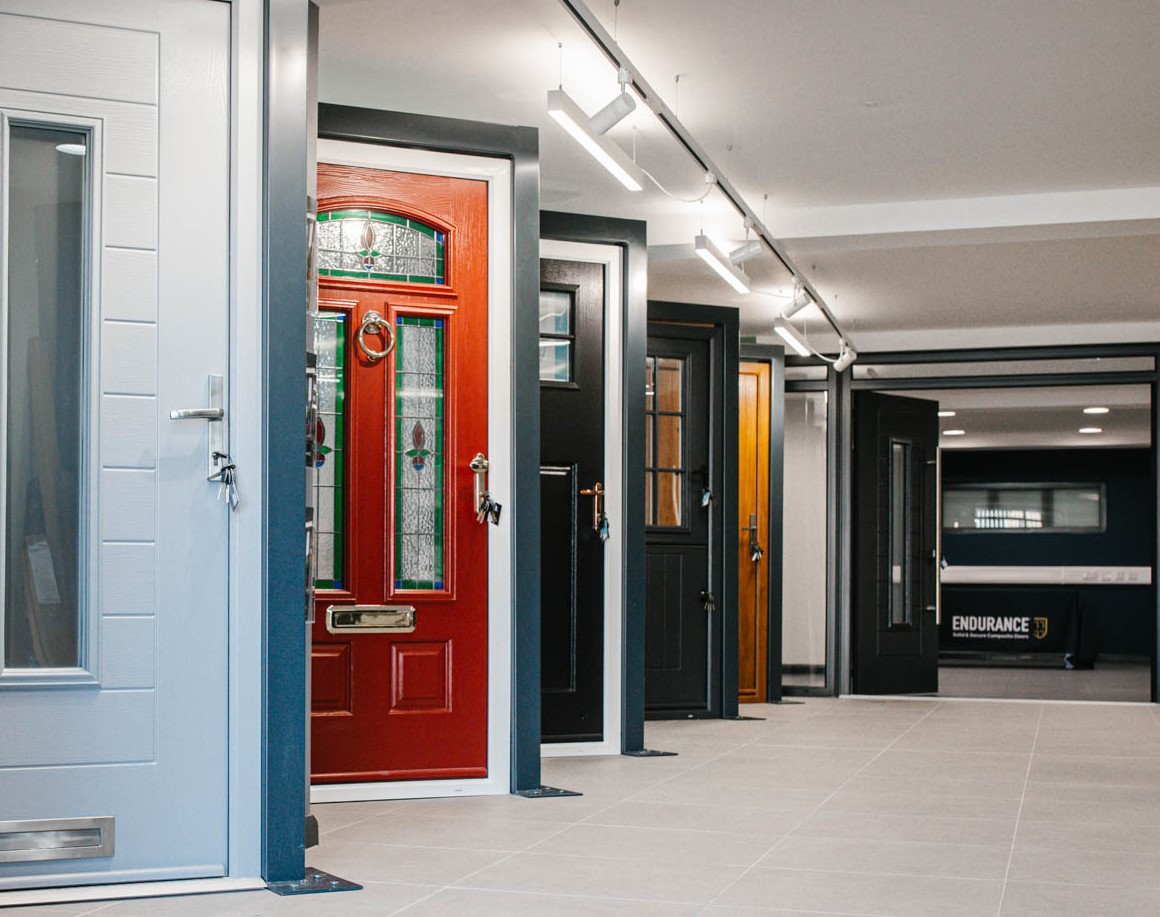 No matter what type of house a person has, they'll require a front door. Endurance composite doors are the best on the market and your customers will love them. We have everything from traditional Victorian doors to modern aluminium style ones. The sheer variety means there's something for everyone and we're proud to cater for all tastes. They're made bespoke and are as unique as the homeowners who design them.
Aside from their eye-catching looks, our composite doors are also very secure. They're built around a 48mm solid timber core and are 10% thicker than other composite doors, giving them unmatched strength and reliability. Other doors click shut, but Endurance doors close with a reassuring clunk that lets people know their homes are safe. Our doors come with a guarantee of quality that's earned us an 'excellent' rating on Trustpilot, so you know you're going to be working with the best.
Endurance Doors are aesthetically pleasing and offer incredible security, but there's more to them than that. We have a few innovative add-ons that are sometimes overlooked but do incredible work for the quality of the door. For example, our moisture barrier system is an unsung hero. This is applied to the base of all doors as standard and prevents moisture effecting the core. It dramatically reduces the risk of swelling or warping, no matter how heavy the rain gets. 
Additionally, all of our doors are fitted with CoolSkin PVCu door skins. This unique construction prevents the door from cracking and fading over time and extends its lifespan. Unlike cheaper doors, ours won't show their age, regardless of what the elements may throw at them, and they never need painting. We're so confident of their performance that in 2020 we introduced a 3mm bowing guarantee, this means that in the unlikely event of a door bowing, the resolution process is fast, efficient and professional. 
Joining the Endurance installer network will make you part of a great community. You'll get access to an extensive range of high-quality products that will delight your customers. We'll also link you to our Marketing Hub to help you sell more and take your website and social media presence to the next level with our professional photography and video services. And with our Customer Hub, you'll get complete support from our professional and reliable experts. 
If you've got any questions, we'd love to hear from you. Register as an installer today or contact us to find out more. We can't wait to work together.