Endurance composite doors are the perfect match for you and your home. With our Classic, Urban and Country Collections to choose from, each of which contains a wide range of styles and colours, we're sure to have the perfect fit.
We understand that all aspects of your composite door need to be exactly right to achieve the perfect overall aesthetic and performance. Every component of your new door is precision-engineered by us as the result of in-depth research into the latest technologies to provide what matters most to you.
For our committed team and Installer Partners across the country, providing a striking, strong and secure new composite door simply isn't enough. The door frame is a vital part of the process, as well as the overall aesthetic. That's why we're proud to offer perfectly matching frames along with your Endurance composite door.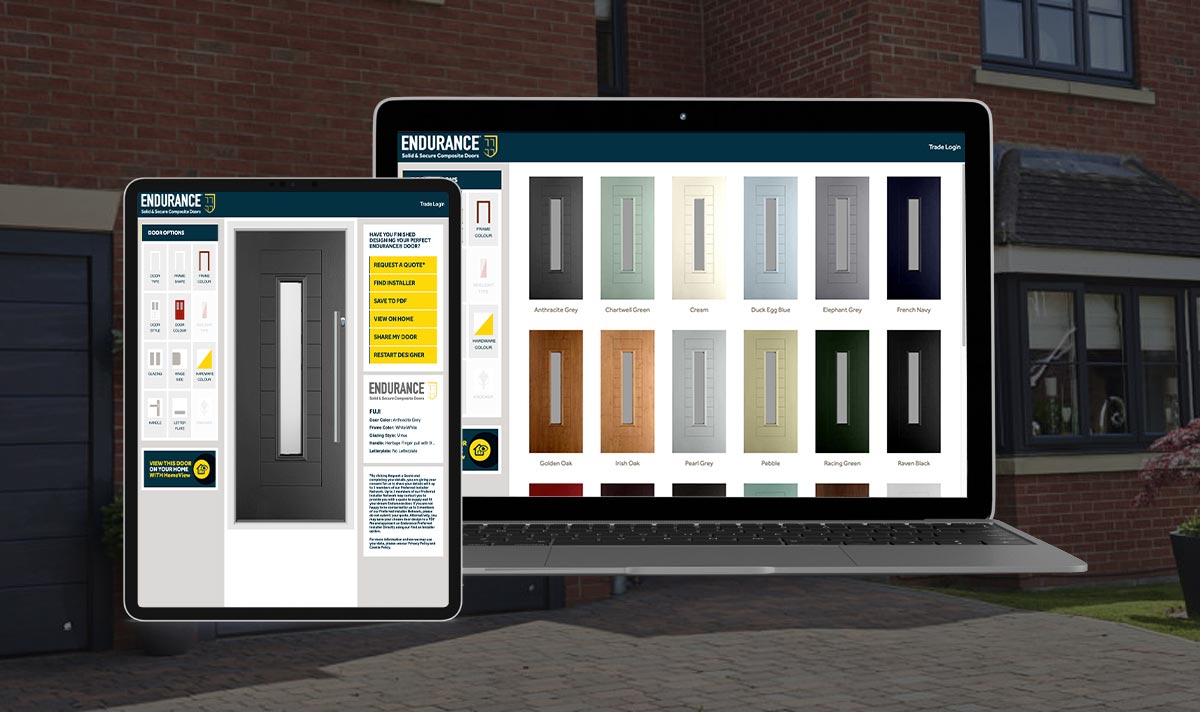 Our perfectly matching frames are the result of our absolute dedication to meeting our customers' needs at all stages of the installation. A brand new composite door is sure to draw the eye as soon as it's fitted thanks to its gorgeous appearance. But if you don't have a matching frame, the cracks will soon start to appear in the look and feel of your composite door.
Endurance's expert manufacturing process means both your composite door and frame are foiled in exactly the same material. This means you'll get a perfect colour match every time. Lesser doors can stick out like a sore thumb with poorly matched frame colours sprayed onto different materials. Endurance composite doors only stand out for the right reasons, with exceptional style, security and performance.
A poorly matching frame will do more than compromise the aesthetics of your new composite door too – you may find that it means you aren't able to benefit from all the advantages you hoped for.
Why not start designing your dream composite door today? Using our online designer tool, you can create your ideal style, accessories and colour. Whichever you choose, rest assured that you'll have a perfectly matching door and frame for an eye-catching finish for your home.