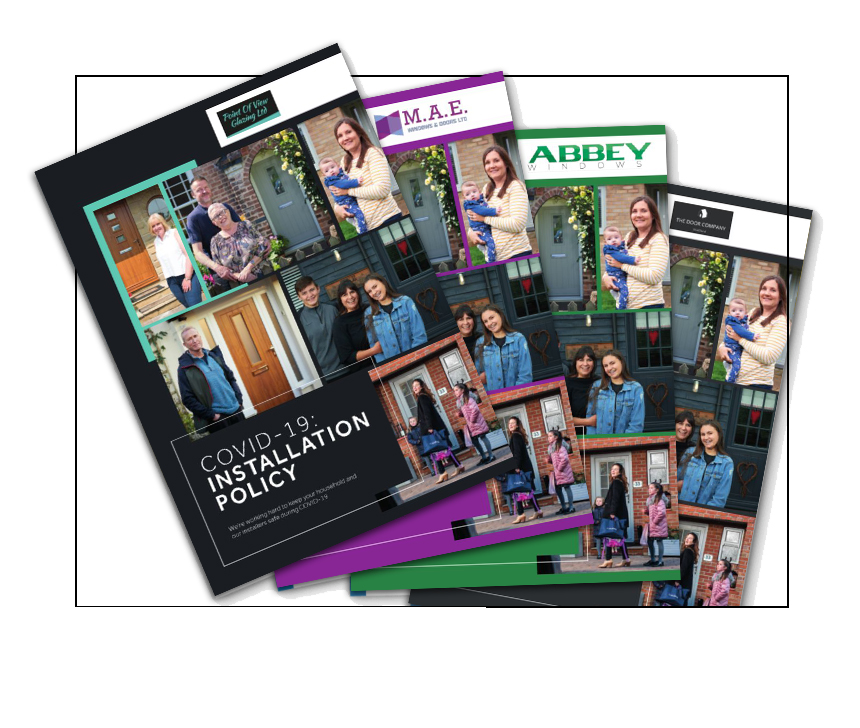 Over 100 personalised COVID-19 installation policies have been produced by Endurance Doors for their nationwide network of Installer Partners, while the remainder have benefitted from the generic version that was distributed back in April last year.
Much was done last year by the solid and secure composite door pioneer to support Installer Partners through the unprecedented pandemic and both effective communication and the provision of dedicated marketing tools, did much to support and to re-assure their customers. There has also been a templated risk assessment produced, highlighting the risks and remedial actions that each installation business should consider when carrying out a door installation in the current climate.
This important document not only provides guidelines at the point of fitting, but is a handy publication that can be given to consumers for complete reassurance and peace of mind, that all precautions and best practice will be adhered to throughout the installation process. Installer Partners have reported that it has helped cement more sales and ensured that there are no last-minute cancellations by concerned homeowners.
Stephen Nadin, Managing Director of Endurance Doors commented: 'As we remain fully operational as a business, it's important that we continue to support our Installer Partners in every way possible. The COVID-19 installation policies have been a big success, allowing Installer Partners to add unique content, different colours and logos, prior to print.
He continued: 'While we can see a way out of this thanks to the vaccination programme, we must remain vigilant, cautious and meticulous in the way that we manage business processes from manufacture through to installation.'
Previous Article
Next Article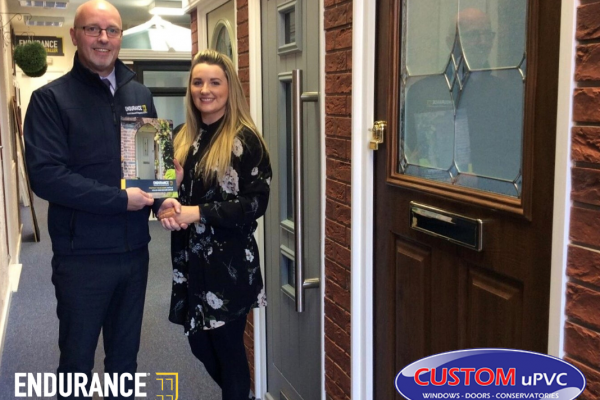 Custom UPVC Windows Ltd are an established family run business, based in Widnes. With over 20 years' experience, they have built a reputation for ...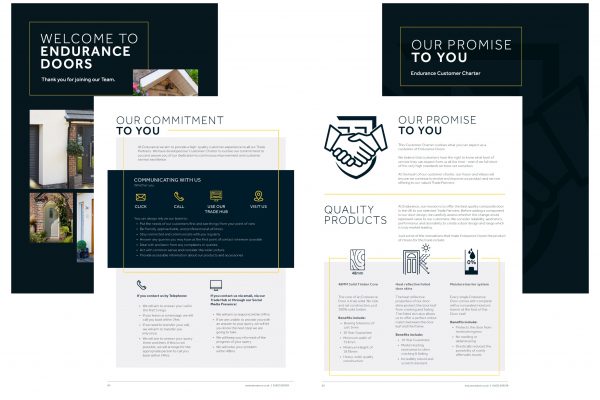 With customer care at the top end of the agenda for us here at Endurance Doors, the pioneering solid timber core composite door manufacturer has ...