Spring is almost upon us, and it's one of the most joyful and positive times of the year. The warmer weather makes us all feel a lot better as we shake off Winter's icy hold over us and start a new season full of optimism and hopefulness.
As the seasons change, many people find themselves drawn to the idea of changing with them, reinventing themselves – or, in many cases, their homes. Spring is the perfect time to refresh and revitalise, and home improvement plans are at the top of lots of lists for a fresh start.
If you want to improve your home, a new front door is the perfect place to start. At Endurance, our composite doors stand out from the rest for many reasons, including their wide range of customisable colour options for you to choose from. Design your dream door with us today and make a splash with bright colours that are perfect for Spring and all year round.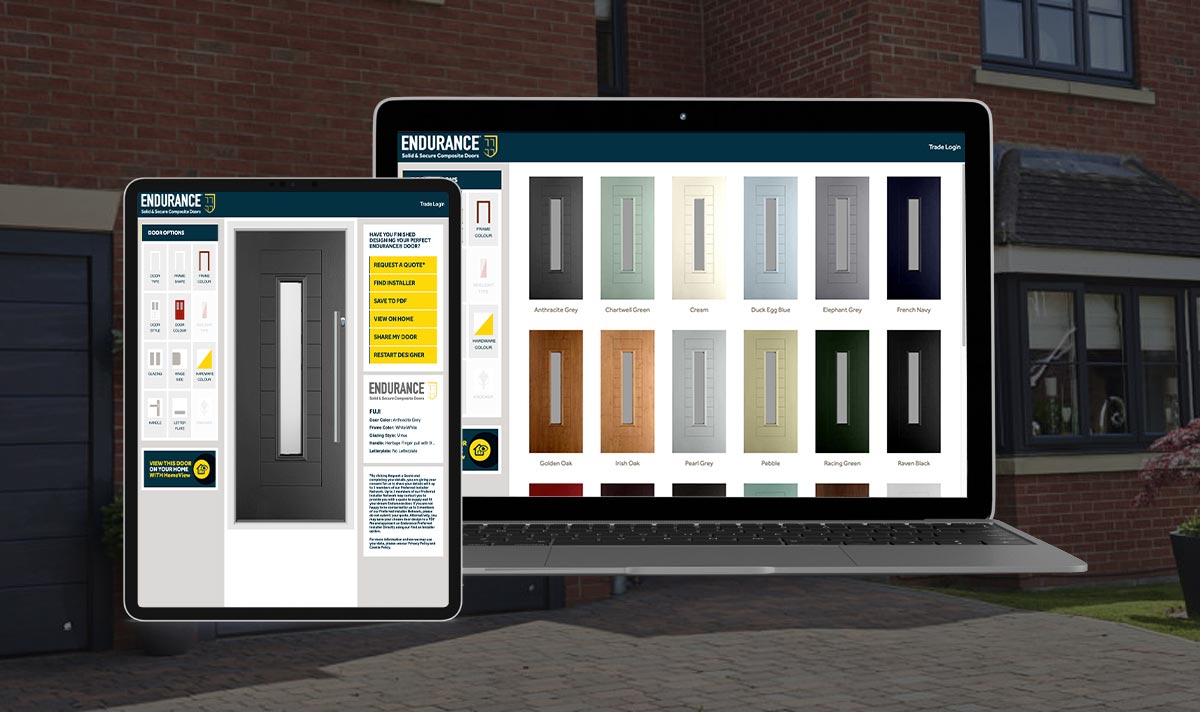 The entrance to your home says a lot about the rest of your property – and you. It can be a reassuring sight as you arrive home after a long day at work, as well as an inviting entry point for friends and loved ones as they come to visit. No matter what you want from your front door, you can choose an Endurance composite door to meet your needs and exceed your expectations. You can design every aspect of your bespoke door, including the style, glazing, accessories and of course, the colour.
Endurance's vast colour palette means we're sure to have the perfect choice to complement the look and feel of your home. This Spring, if you're looking to reinvent the entrance of your property, our bespoke designs are available in countless colour options ideal for the season. Our most popular Spring shades include Chartwell Green and Duck Egg Blue. These colours lend themselves to classic and contemporary doors alike, combining subtlety and style for a renewed and revitalised look.
We're proud to offer three distinct collections of composite doors – Classic, Urban and Country. Any of these styles will look their best all year round in our elegant Spring colours. These light and subtle shades will enable you to express your personality and complement your home beautifully.
When you choose Endurance, you're choosing a wealth of possibilities for you and your home. If you're looking to enhance the style and security of your home this Spring, you can rely on our colourful, bespoke composite doors. Design your dream door online today, and choose the perfect colour to complement your home this season.