Recent findings state that around a third of burglaries occur when intruders simply walk up to a house, try the handle and stroll right in. Your front door is the first line of defence against forced entry attempts, so it's vitally important to make sure it's fully equipped to put up a fight and keep you and your loved ones safe.
At Endurance, we understand how important safety and security are when it comes to your front door. Our solid and secure composite doors are inherently tough, much more so than timber or uPVC doors made from a single material. We're proud that our doors are among the safest on the market.
We've made the most solid and secure composite doors even more so with our Autolock functionality and high-security ABS Master locking cylinder. If you're thinking of investing in an Endurance door, or if you have one already and want to make it even safer, we've got the top tips you need to know to keep your home secure.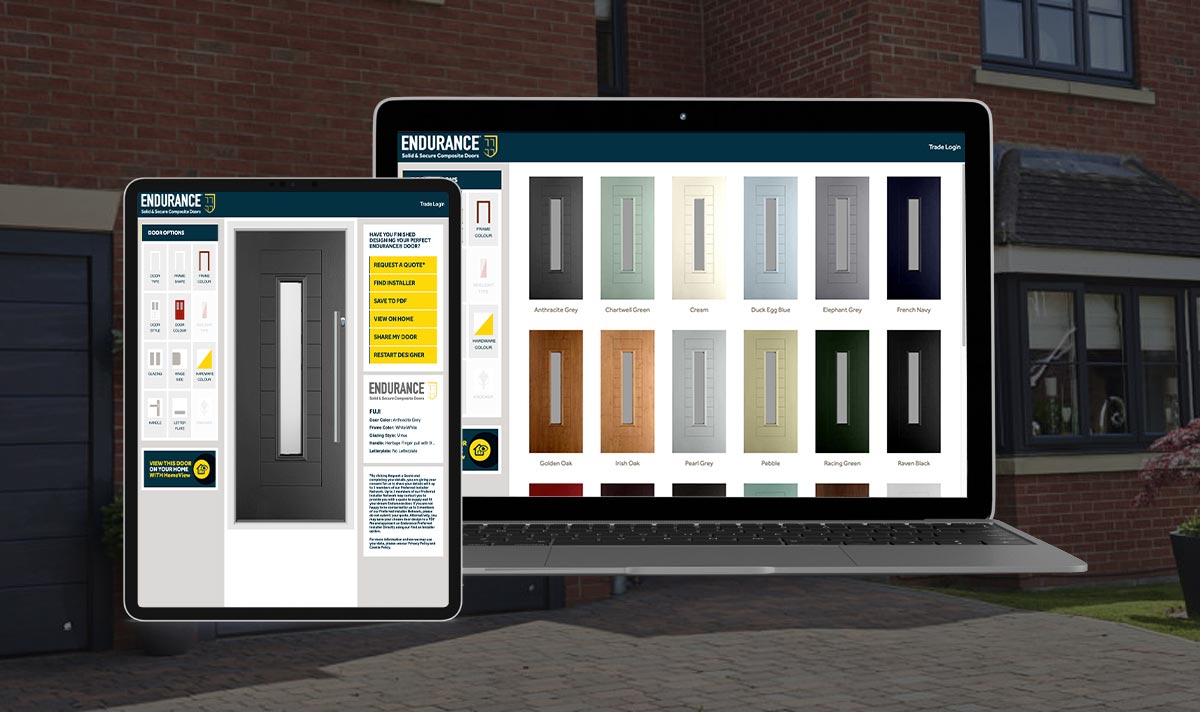 Often, it's all too easy for burglars to walk right through your front door and help themselves before you realise what's happening. It may sound simple, but making sure your door is locked can be, in many cases, one of the most effective ways to secure your home. With all of us leading such busy lives, we may easily forget to lock our front door behind us as we head out. Thanks to Endurance, this issue is a thing of the past. Our pull bar handles and finger pull handles utilise the Autolock feature, meaning the latches engage on close, locking the door and alleviating your worries as you keep potential intruders at bay.
While some burglars will quickly move on from a locked door to find an easier target, others may be more persistent in their efforts. Against intruders who will try and force their way in by breaching the locking mechanism, Endurance doors will put up a fight with the innovative ABS Master cylinder. This intelligent mechanism responds to burglaries and stops them in their tracks with anti-pick, anti-snap, anti-drill and anti-bump features, so would-be intruders will most likely give up and move on rather than try to outwit your clever composite door!
With Autolock features and highly secure locking cylinders, Endurance composite doors provide exactly what you need when it comes to the security of your home. Our doors never compromise on any aspect of their manufacture or installation. If you're looking for strength, style and security, you'll get it all in one with this excellent investment.
Start protecting your home and stop giving potential intruders an easy ride with our strong and secure composite doors. Use our online door designer today to create your dream door quickly and easily. Keep your loved ones and personal possessions safe inside your home behind an Endurance door, equipped with the Master ABS cylinder and Autolock functionality for peace of mind that is sure to impress everyone – except those opportunistic burglars.