Have you ever wanted to make a needlessly over-the-top and memorable entrance? If so, we'd recommend looking at installing double doors. Flinging them open is an incredibly flashy way to enter a home and there's a good reason why so many pivotal scenes in movies feature people walking through double doors. 
However, there are benefits besides making you feel like Scarlet O'Hara melodramatically storming into a mansion in Gone With The Wind. Here at Endurance Doors, we've worked on numerous double-door projects and seen their advantages first-hand. Read on to find out more.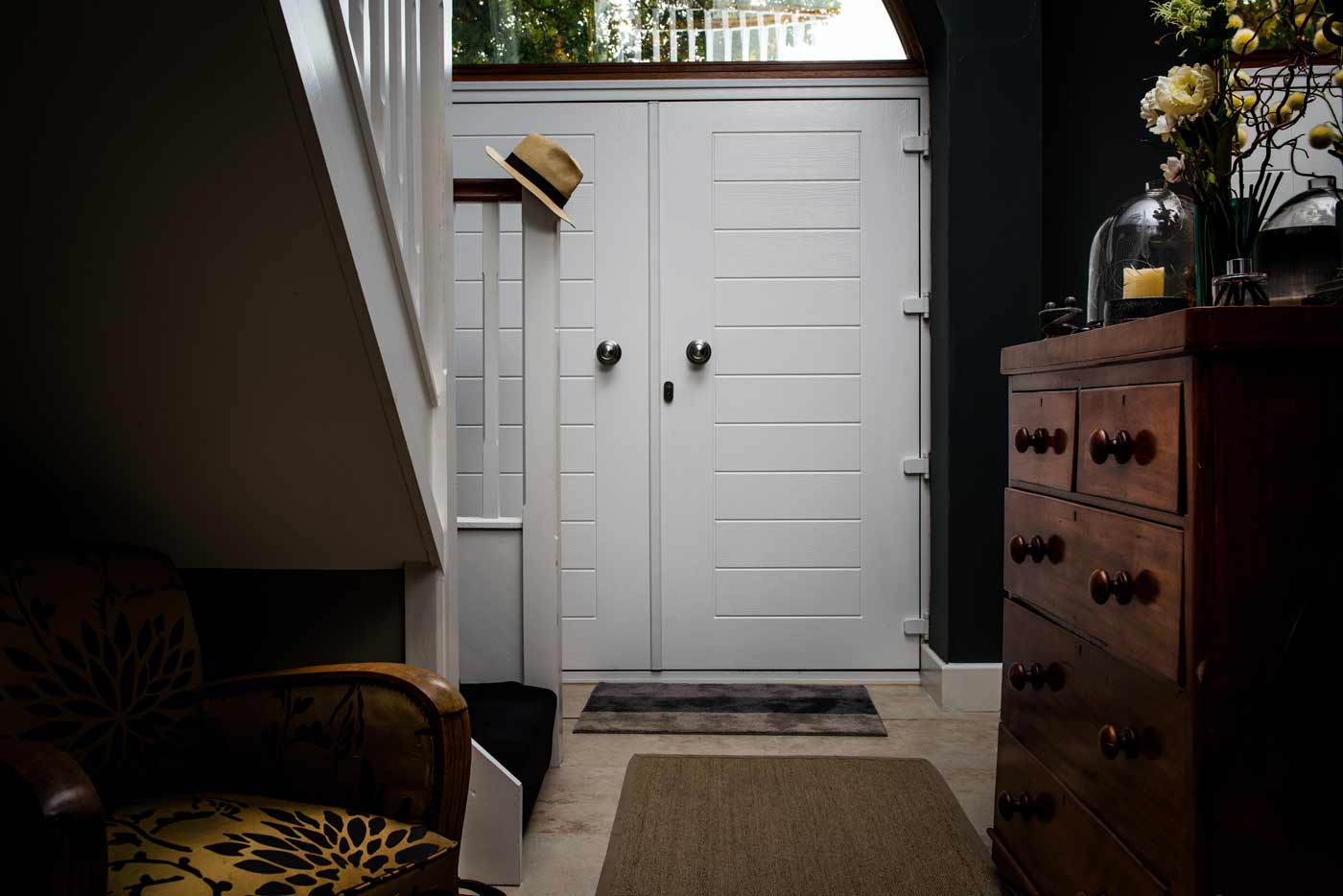 Arguably, the biggest selling point of double doors is how secure they are. There's a reassuring weight to them and when you hear them close behind you with a satisfying clunk, it's easy to feel like your home is an impregnable fortress. Occasionally, people ask us if the central part where the profiles meet is a weak point, but it's not. Our doors are made with home security in mind and even the most determined, muscular intruder would have a hard time kicking them open.
Like all our composite doors, they're made to exact standards and only the best will do. They're composed of a 48mm thick, cross-bonded veneered and laminated timber core, with seventeen engineered layers. This makes them thicker than other composite doors on the market and aside from the extra security, also results in superior thermal insulation qualities. And if you're concerned about the locks, don't be. They come fitted with the ABS Master Cylinder, an advanced locking mechanism that is specifically designed to keep out intruders. We're so confident in these locks that we offer a £2000 security guarantee to all customers.
It's worth mentioning that we're not including French doors in this description. The two types are similar and both feature two separate profiles that join in the middle, but there is a difference between double doors and French doors. The former are typically solid and rarely feature glass, whereas the latter are defined by having lots of glazing. French doors let in plenty of natural light and are usually found at the back of properties, whereas we're focusing primarily on front doors. 
Just like our French doors though, our double doors are widely customisable and made to order. We have several double composite door designs here at Endurance, along with different colour schemes and hardware choices. Styles like the McKinley look and feel big, sturdy and robust, but also stylish and handsome. They're manufactured to suit your needs and no matter your tastes, you're bound to find a style that's right for you.
We also understand that some of you might think double doors aren't an option. They're usually associated with larger properties but don't rule them out if you live in a smaller house. Speak with one of our expert staff and we can come up with a bespoke composite door that's perfect for your home.
If you'd like to know more, you're very welcome to contact us and we'll answer any questions you might have. Alternatively, why not give our online door designer a spin and see your ideas come to life?