Composite Doors Prices Fitted
Composite Doors Prices Fitted Expertly at Competitive Prices
How much are composite doors prices fitted? It may be cheaper than you think. Our composite doors are available to buy through our Preferred Installer Network, to make sure you benefit from a fitting service that is carried out with precision and professionalism in a cost-effective way. Having your composite door fitted correctly ensures that your door provides a weatherproof and thermally efficient solution to your home.
We only work with the very best installers and fitters to supply and fit Endurance doors, so that we can be sure you'll be satisfied with your installation. The customer is a huge priority for us and we want to make sure that every homeowner gets a cost-effective home improvement solution combined with a helpful and friendly service.
You can be confident that your composite door will be fitted to an extremely high standard and it will prove to be a worthwhile investment that you'll be able to enjoy for years to come. Endurance doors are renowned for their robust and strong nature mingled with stunning designs and exceptional customisation options.
All of our composite door fitters are FENSA members or equivalent, have a clearly defined customer care policy that puts the homeowner first and are highly trained to Endurance standards. Each composite door that is fitted is treated with the utmost importance no matter how larger or small the project is.
Made up of 17 laminations and featuring a solid timber core, Endurance composite doors are the market leaders when it comes to providing the ideal door solution. With a 48mm thickness, our composite doors are 10% thicker than their counterparts that are currently available on the market. Innovation and advanced technology is at the forefront of everything that we do and we're always looking to improve and enhance our door collection to offer the very best product.
What is a Composite Door?
When it comes to selecting doors for your home it's important to know what types of door there are available and what features and benefits they provide. The composite door is created using a combination of materials including hardwood, uPVC, steel and other durable materials selected for their specific properties.
You can enjoy all of the beauty of a traditional timber door without the issues that wood can suffer with. Our revolutionary doors mimic the look of timber so that they are aesthetically pleasing, giving you the best of both worlds.
The Endurance composite door collection consists of the Country collection, Urban collection and the Classic collection. Each one provides a certain style and design that will suit any property type.
The Classic Collection – Inspired by the Georgian and Victorian eras, these composite doors are a traditional design choice that offers a refined and timeless appeal. With a classic look with modern benefits and features, you can choose from 20 doors all available in our 17 colours.
The Urban Collection – If you're looking for a contemporary feel the Urban Collection provides striking designs that make a statement. Choose from neutral colours to seamlessly blend into your home or bold bright colours to stand out.
The Country Collection – A range of shiplap styles that can also be made into stable doors, the Country Collection combines country charm with high performance to create a door that delivers on all fronts.
Composite Door Prices
How much is a Composite Door?
Composite doors can range in price, depending on your specific needs and requirements. With a number of personalisation options and extras available you can create a bespoke door that is unique to your home. Our price guide will help answer any questions you have for your home improvement project.
You can select your composite door style, colour, size and finish with a wide range of options in our composite door collection. We also offer a range of hardware accessories to complement your door selection, whether you're looking for specific handles, decorative knockers and letterplates.
You can use our online tool to design your door online, which will help you narrow down your selection for the perfect end result. Once you have designed your door, find your nearest preferred installer who will be happy to discuss your options further.
How Much does a Supply and Fit Composite Door Cost?
A supply and fit composite door costs is determined by specification. To help you select the supply and fit composite door that will best suit your needs, our collection has a wide variety of styles and designs for you to choose from.
The Country collection includes designs such as the Knott composite door that has vertical lines to create a cottage style which suits both traditional and contemporary properties. Or you might lean towards a style more like the Coombe composite door that is a popular choice for country homes with a wide selection of glazing and colour options.
The Urban collection includes the Gibson composite door that features three diamond windows exuding a modern and contemporary feel. You might prefer designs such as the Hallin that affords you a good level of privacy whilst allowing natural light to access through the patterned windows.
The Classic collection includes the Bowmont, a traditional style with elegance and class. Each of the Classic collection doors hark back to Georgian and Victoria eras exuding a sense of luxury. You may prefer the Walton composite door that is designed in a 1930s style achieving an opulent look.
Whichever door you like most, we can supply and fit your composite door at a competitive price that you won't find anywhere else on the market.
We like to ensure that our doors are the best composite doors available on the market which includes providing a highly durable and high performance solution that you can enjoy for years to come. Having your door installed efficiently and to a high standard is integral to the structural integrity of your door and to allow you to benefit from all of the excellent advantages that our composite doors bring.
What Colour Choices are Available for Composite Doors?
With over 50 different door designs to choose from, available in a wide selection of colours and an array of different door furniture and glazing options, your Endurance doors can be as unique as you are. With colours available such as 'Irish Oak,' 'Cream,' and 'Chartwell Green' you can create a composite door that fits exactly what you envisioned.
All of our doors are finished with a foiled 3D Cool Skin that features a detailed embossed woodgrain texture to offer incredible levels of surface performance that won't crack or fade. You won't need to worry about discolouration over time as our colours are specifically designed to last, no matter what weather they are subjected to.
The online door designer features our entire collection of designs with 16 colours to select from and over 30 glazing options to choose. You can also visualise how your door will look once added to your property to make sure you've made the right decision.
If you'd like, you can match your newly installed Endurance composite door to the colour and style of your existing doors and windows by viewing the RAL colour chart to find the perfect match. This way the colours of your home will be consistent throughout.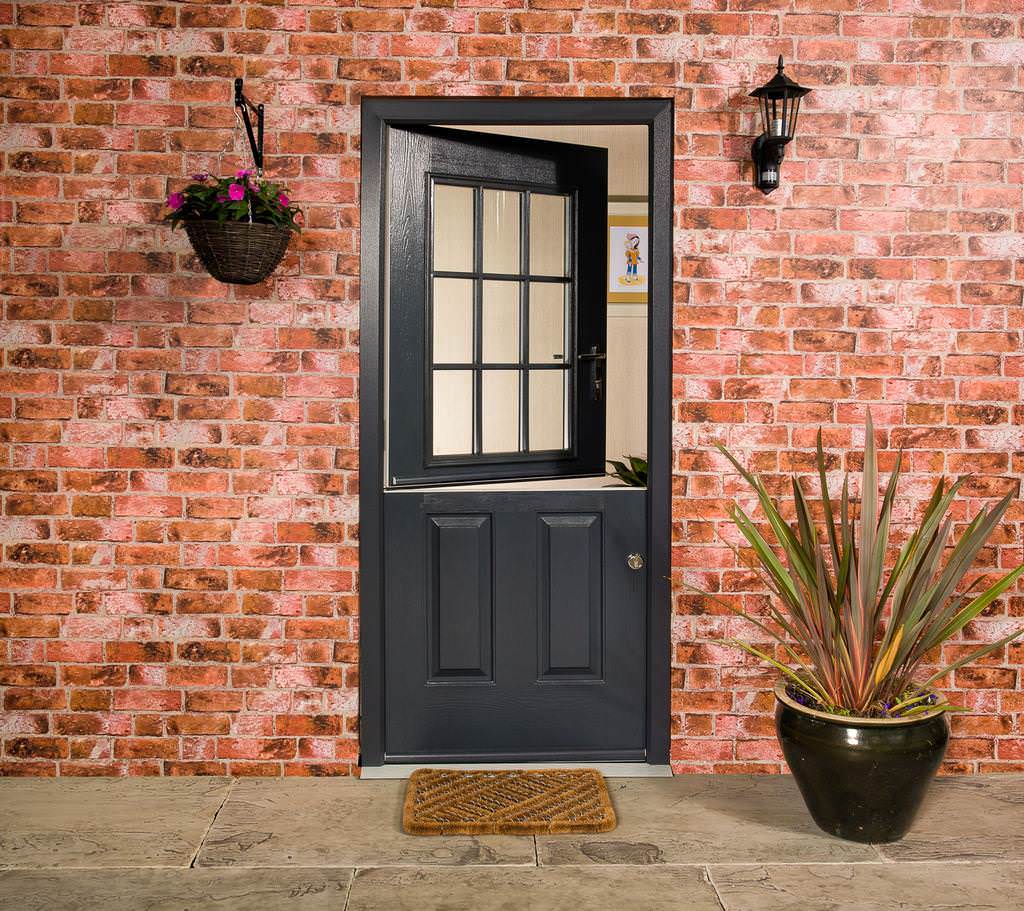 What Hardware Choices are Available for Composite Doors?
To enhance the look and add the finishing touches to your Endurance door, there is a wide choice of door hardware and security options to choose from.
Endurance letter plates come in a choice of 7 colours. The 12-inch metal letter plate has an anti-snap flat which opens to 180 degrees, it meets Royal Mail standards and will easily take A4 size post and the Sunday papers. A secure through fixing ensures that the letter plate can only be removed from the inside of the house, which helps prevent burglars gaining access to the cylinder internally.
When it comes to handles and door knobs, there is a range of level handles, lever pad hands and pull knobs available to complement your choice of composite door. Fitted to the highest standards, all of our hardware options guarantee a long lasting product even with frequent and heavy use.
Choose from elegant door knockers available in 7 colours, door security guards to prevent the door from being fully opened and spyhole viewers to add a level of security when answering the door to strangers. We also have numerals available in a choice of 5 colours to match your door handle and letter plate including Bright Chrome, Gold, Graphite, Satin Chrome and Black.
When it comes to glazing, we're the composite door manufacturers that take great care to provide excellent glazing options to all of our customers in the UK. We give the option to have large glazing areas to allow in increased natural light or smaller glazing areas with decorative or textured glass, to allow for more privacy. The choice is completely up to you.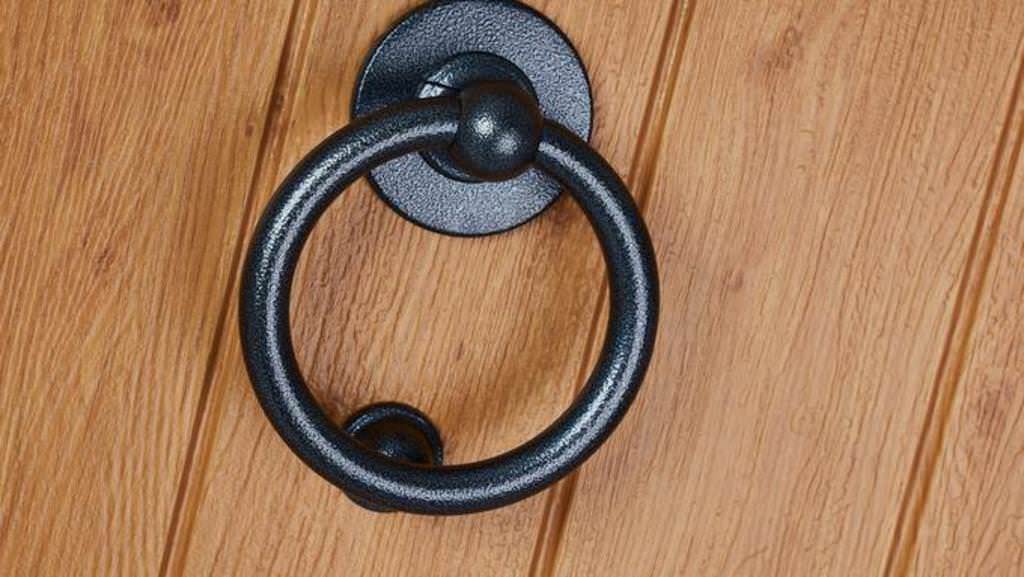 Is a Composite Door more Expensive than a uPVC door?
On average, a composite door is more expensive than a timber or uPVC door mainly due to the list of extra benefits and features they provide. Endurance composite doors are renowned for their strength and security, without compromising on style.
They're incredibly energy efficient, eliminating draughts, water ingress, condensation and mould. They maintain the heat inside of your home rather than allowing it to leak through and they are exceptionally secure with a high security locking mechanism built into the profile as standard. There are also a number of electronic locking systems available for a more modern and easy security solution also.
The doors of your home are integral to the protection of your family and home from the outside as well as the first impression people get of the property. This is why choosing an Endurance composite door is so worthwhile as you'll gain an expertly engineered profile that not only looks aesthetically pleasing but provides a high performance solution.
Endurance offer excellent assurances including a £1000 security guarantee which means that in the unfortunate event that a home is broken into by means of snapping the cylinder, Avocet Hardware will offer compensation of £1000. We're confident that our ATK 3 Star Diamond Cylinder offers a level of protection that is unrivalled, but our security guarantee gives you the peace of mind required.
All of our Endurance doors are Secured by Design accredited, which is the official UK police flagship initiative. To gain this accreditation the composite door must pass multiple tests and stringent criteria.
Is a Composite Door better than a uPVC Door?
Our composite doors are better than uPVC doors in terms of durability, security as well as aesthetics. Endurance doors are subjected to a number of controlled tests to replicate the most common forms of attempted burglary to make sure they are able to withstand even the most persistent attack.
All of our composite doors are manufactured with an integrated Moisture Barrier System at the bottom of the door leaf which is designed to stop moisture ingress to prevent expansion and maintain the doors integrity. This is discreetly concealed within the makeup of the door and ensures the longevity of the product.
Composite doors won't suffer with issues that traditional uPVC doors can have problems with, which makes them a more cost-effective and worthwhile investment for your home improvement project. Unlike timber or uPVC, Endurance composite doors will not warp, rot, expand or discolour over time keeping their pristine appearance all year round even after excessive use. They are extremely low maintenance, only requiring a wipe down from time to time to keep them at optimum condition.
Getting Composite Doors Prices
To find out more on our competitive composite doors prices, simply visit our innovative HomeView Door Designer. This system comprises a simple step by step process that enables you to get your ideal door and door price in no time at all. Alternatively, you can get in touch with us via our online contact form to speak to a member of our friendly team. We'll be more than happy to help.