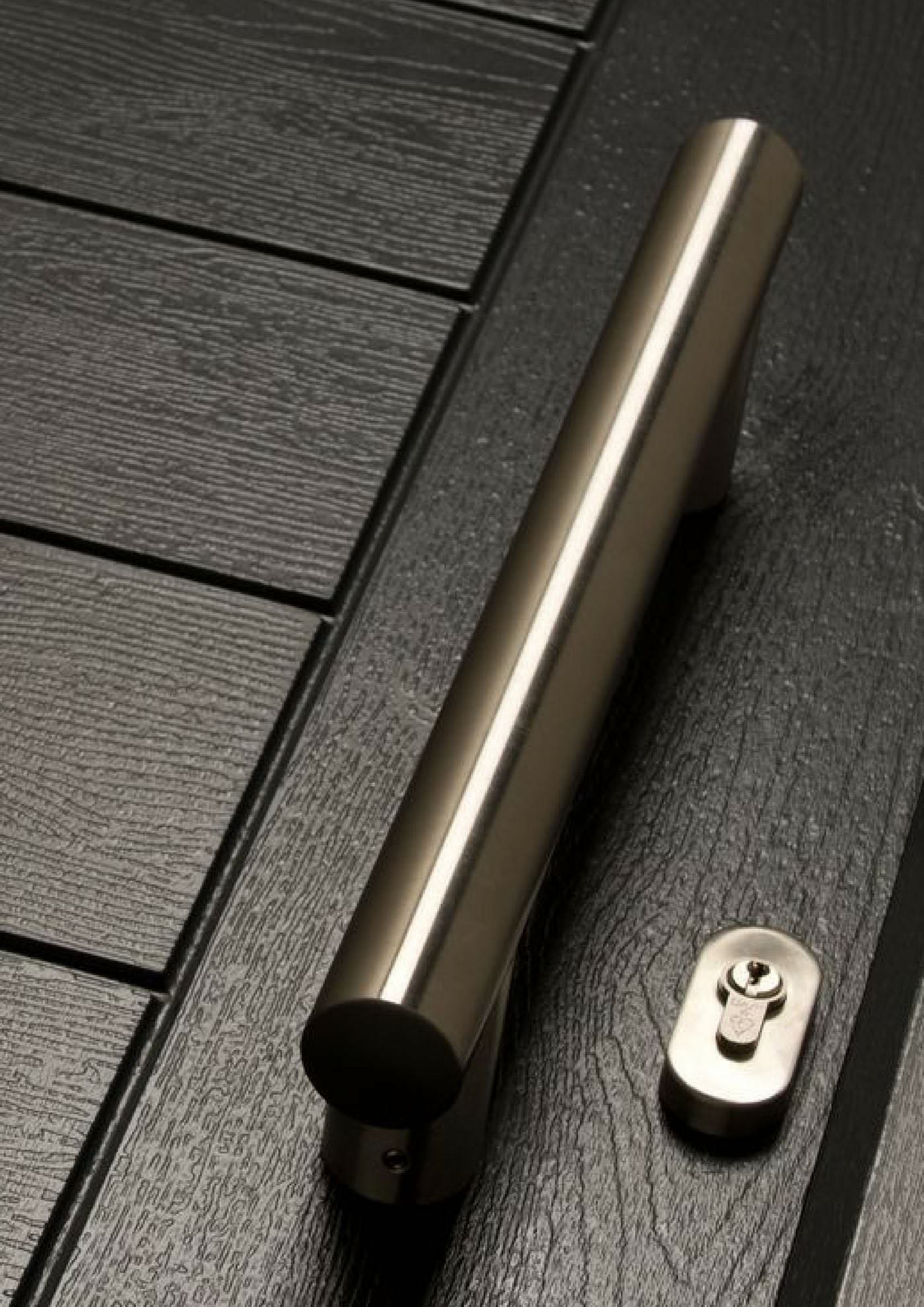 The general meaning of the word contemporary means to "live or occur at the same time" which for homeowners means that traditional aspects of their home can be updated with modern and striking features that make their household more unique. Updating both rural and urban properties with a contemporary front door can significantly improve the aesthetics to any home by reflecting the individual's personality and creating an incredibly stylish entrance.
If you are a modern homeowner looking for a front door that can stand the test of time, then our Urban Collection is perfect for you. Featuring 10 popular styles of the most contemporary looking composite doors around, the range is ideal for improving the kerb appeal of the household and creating a striking appearance.
Read our guide to see why this style is ideal for your home, featuring some of our personal favourites; Mayon, Fuji, Nab and Gibson.
The Mayon is a solid Endurance Door with horizontal grooves that mirror those of a traditional wooden door, whilst imparting some modern characteristics that can help to update any household. Choose one of our many bright and bold colours from our extensive colour palette to make a statement on the most contemporary of homes.
Featuring horizontal grooves that mirror the above style, the Fuji steps out from the crowd with a long singular pane of glass that helps to create a contemporary feel whilst still allowing light into the home. Make this your own by adding an eye-catching glass design to suit both urban and rural properties.
The Nab design features four square glazing units set into the side of the door which offers a unique look for homeowners that are looking to be individual whilst still maintaining privacy, particularly if a decorative glass finish is chosen. The vertical grooving's help to retain a contemporary feel whilst still having the high-level security of a timber composite door.
The Gibson is one of our more unique styles with three diamond shape glazing units set into the door that can complement the modern household perfectly. Customise this style by selecting from our wide variety of door colours and glazing options that will be sure to make a statement.
After selecting your Endurance Door design, the next factor to choose will be the colour. When selecting this element take into consideration the existing aesthetics of your home such as the surrounding brickwork and windows to create the look you wish to make.
To create a contemporary feel the colour can be customisable as it is other elements which will really help your door to stand out from the crowd. Create a light and airy feel with a classic colour such as; Cream, White, pearl Grey or Pebble. Or how about creating a bolder and more striking look? Rich Red, Irish Oak, French Navy and Chartwell Green can do just that.
Anthracite Grey is also a colour that can stand the test of time and is particularly popular for adding an extra touch of modern style to the most contemporary of homes. What is even better is that the majority of our colours are available with matching foiled frames, ensuring the perfect finish.
Once you have decided on the overall look of your door with the colour and design, it is then time to start thinking about the stand out finishing touches which will create an individual appearance. Doors within our Urban Collection suit best with chrome features and striking glass designs.
By selecting the right door hardware it will help to enhance the look of your new solid and secure door, and will add a modern look to your home. The most popular hardware option for contemporary doors is our stainless steel pull handles, available in three different sizes to suit the homeowner's needs. They are ideal for updating traditional properties or improving the aesthetics of your urban home by creating a sleek and stylish look.
Or if you are looking for something more simplistic then our heritage lock in chrome would be ideal for this style. Combining both the look of a traditional door lock and the latest in modern high security technology, it helps home owners to feel completely safe and secure.
A letter plate is a popular choice for all homes and with an anti-snap flap which opens to 180 degrees it can also help to prevent burglars gaining access to the household. Add the letter plate to the bottom of the door for a unique and modern twist.
Choose your hardware in our popular chrome colour to not only add the finishing touches to your Endurance Door but because it can look fantastic on all of our 16 colour options.
To add that final touch to your new solid and secure door, choose a bold glass design that can brighten up the appearance of any home.  Our personal favourites include Harmony, Eden and Murano which all feature glazing designs with intricate patterns that will certainly catch the eye.
Our popular Murano design can be customised to suit the homeowner's needs with the option of three different tiles or bevel colour options. The Harmony and Eden designs include resin lead that stand out on the obscure unit to create a striking appearance.
The majority of our glazing units come fully obscure to ensure that plenty of light can still enter the home whilst keeping the household private from onlookers.
Armed with plenty of inspiration, why not start designing your dream door using our online door designer. You can even view the door on your own home to get a real feel for the final look!
Or if you are looking for further inspiration then check out our modern composite door Pinterest board here. Once you have designed your door, find your nearest Endurance installer partner by entering your postcode.
If you are looking for other styles to use with our Endurance Doors then why not have a look at our other guides which features information on grey composite doors, cottage style front doors and 1930's style doors.
Previous Article
Next Article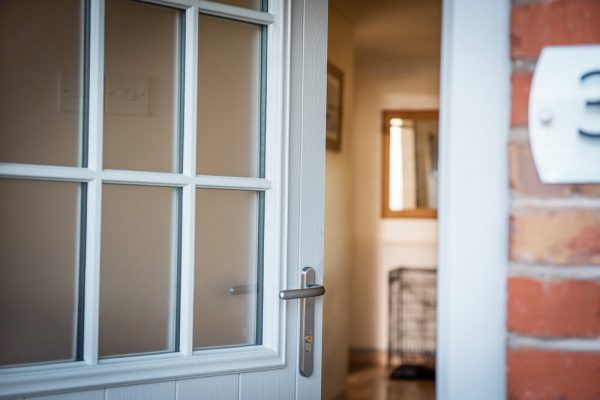 Many homeowners are keen to replace their front door to enhance the look and feel of their home – and understandably so. It's seen so often ...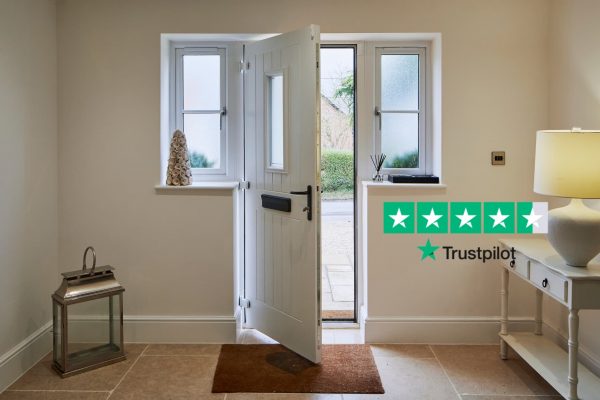 Did you know that on average around 90% of people regularly read online reviews, and more than 80% will trust these reviews as much as they would ...