If you haven't already done so, we'd recommend checking out our Avantal doors. We're incredibly proud of this striking collection and there's a reason why we refer to them as superior contemporary doors. They're perfect for upgrading any home and an absolute must-have if you're looking for a top-of-the-range front door. 
A couple of you have been in touch though and raised a few questions about them. What exactly is the Avantal collection? And how does it differ from our other composite doors? Let's explain.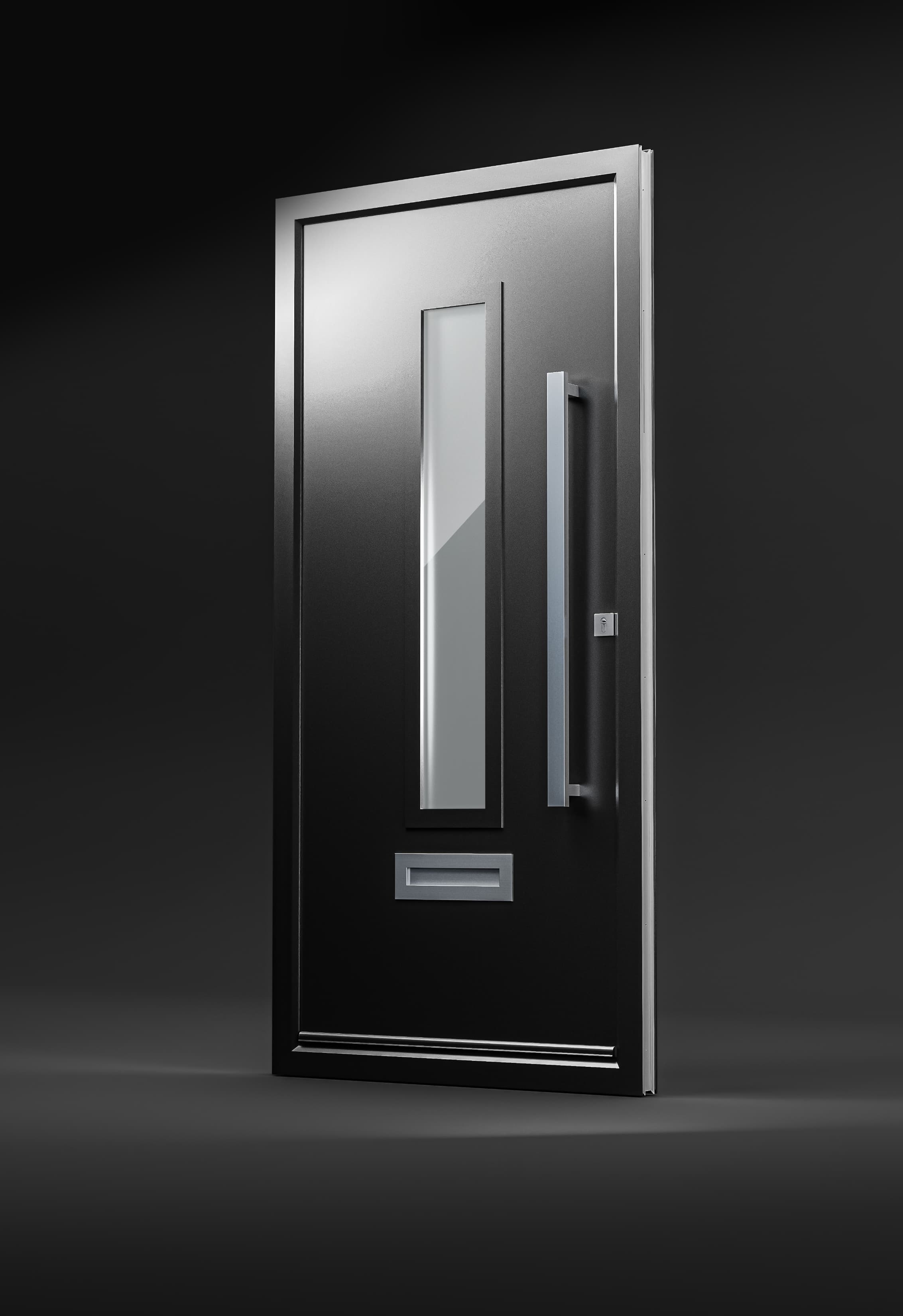 To make things clear, we should point out that yes, Avantal doors are a type of composite door. Like the rest of our products, they're built around a solid timber core which makes them exceptionally strong. They offer exceptional heat retention qualities and are secure too. They're built to last so will firmly withstand any attempt at forcing them open, and their sophisticated locking systems are designed to frustrate any unwanted intruders.
If that's the case, what is it that sets Avantal apart from regular composite doors? It's all down to the metal. The designers were inspired by the smooth finish and stylish aesthetics of industrial-grade aluminium. This gives it a beautiful matte finish and an almost-futuristic vibe. If you were to compare an Avantal door and a solid aluminium one, we're confident that you wouldn't be able to tell the difference.
Avantal doors come in five unique styles and have multiple customisation options. You have a wider choice of hardware, including our premium stainless steel range, all of which are supplied with comprehensive guarantees. There are several glazing choices too, which are eye-catching without sacrificing privacy.
And for anyone that lives in a busy urban area, you'll be pleased to know that Avantal doors can make your home quieter. They'll reduce external noise and give you a more comfortable living space. If you live somewhere that regularly experiences high traffic, these doors form an acoustic barrier and stop all those unwanted noises from interfering with your life. 
We're extremely proud of all the makes and models of doors we offer, but we wanted to shine a spotlight on Avantal for this article. Yes, Avantal doors are a type of composite door, but they're differentiated by their gorgeous aluminium finish and ultra-modern style. 
If you'd like to speak with one of our experts to find out more, you can call 01652 340340 or email marketing@endurancedoors.co.uk. We'd also recommend spending a few minutes checking out our online door designer. Your dream front door could be only a few clicks away.