Another month has gone by, which means it's time for another case study! For April, we wanted to shine a spotlight on Alice's new composite door. What we loved about this one was that it was almost two doors in one. This project was a great example of how contrasting colours can enhance a home and we think it looks stunning.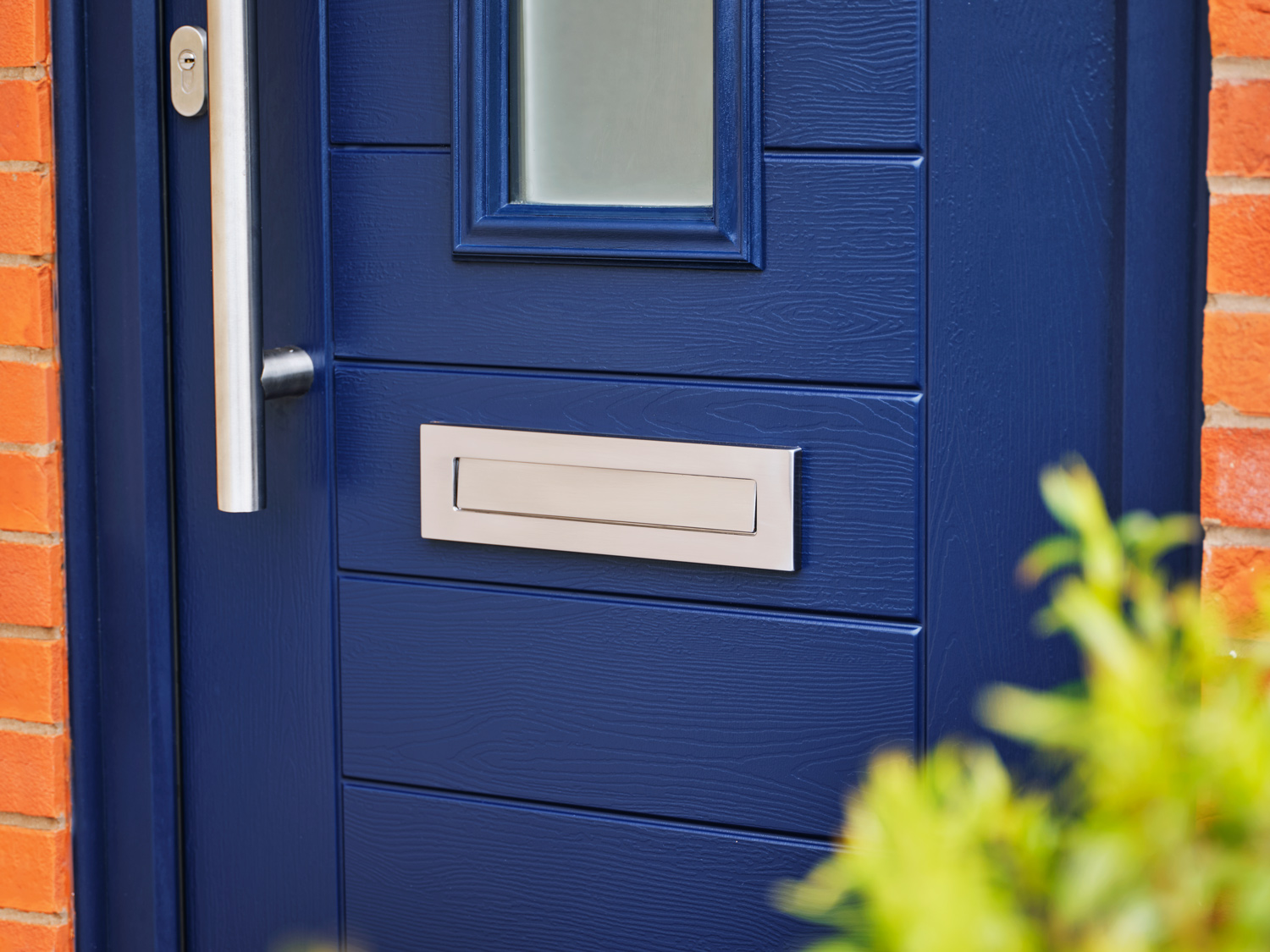 Alice lives in a very modern new build house and the interior was stunning. When she approached us, she wanted a more modern-looking front door and had a particular aesthetic in mind. After some discussion with our expert staff, she went for an Alto door from our Urban collection, with a distinctive French Navy colour scheme.
As you can see from the photos, the colour is remarkable. Blue doors are in fashion at the moment and when you look at Alice's, you can see why. It's a dramatic splash of modernity and stands out beautifully from the surrounding brickwork. The stainless steel pull handle and graphite architectural letterplate were excellent hardware choices, and give the door a sense of weight and sophistication. It's the very definition of modern door design and has added some serious kerb appeal to her home.
While she loved the blue for the external side, Alice made a different choice for the interior. The corridor the door leads into is defined by its crisp, white colour and she wanted the door to match. She gave it an extra touch with a stainless steel pull knob and the end result is almost two doors in one! Alice was very creative and the difference in colours showcases how a single door can reflect multiple styles in one go.
She finished it off with a tall satin glass window. This allowed her to bathe the house in light without sacrificing any of her privacy. When the sun's rays hit the door, it makes her home seem bright, airy and welcoming. 
If you're feeling inspired by Alice's new blue and white composite door, we've got some good news. We have multiple doors to view in our showroom so why not come down and check them out for yourself? These photos do it lots of justice, but the only way to truly appreciate the feel and character of our doors is to see them in person. Our showroom collection is constantly rotating and you're bound to find something unique. 
Of course, travelling to visit us in person isn't going to be an option for everyone, so why not use our online door designer to create a unique composite door from the comfort of your home? The intuitive interface is easy to use and you'll be able to choose everything from the colour to the door handle. Give it a try and see what you can create.