It isn't always easy to keep up with the latest trends. Fashions come and go all too quickly, and just when you've cleared your wardrobe they end up coming back around again. But here at Endurance Doors, we've always got our fingers on the pulse of the latest home improvement trends – as you'll see when you discover our latest Avantal collection.
As part of our commitment to helping homeowners achieve the full potential of their homes, we've created and manufactured these stunning hybrids that bridge the gap between composite and aluminium doors. The result is the best of both worlds, combining solid and secure performance with striking, on-trend aesthetics for a brand new door that's sure to impress.
If you're looking to make your home more modern in every way, you'll want to take a look at our Avantal collection. These contemporary designs are ultra-modern so you can welcome guests in style, and their smooth finish reflects just how sleek they are in every way. Whichever of our 5 unique styles you select, you can customise the look and feel to find the perfect fit for you and your home.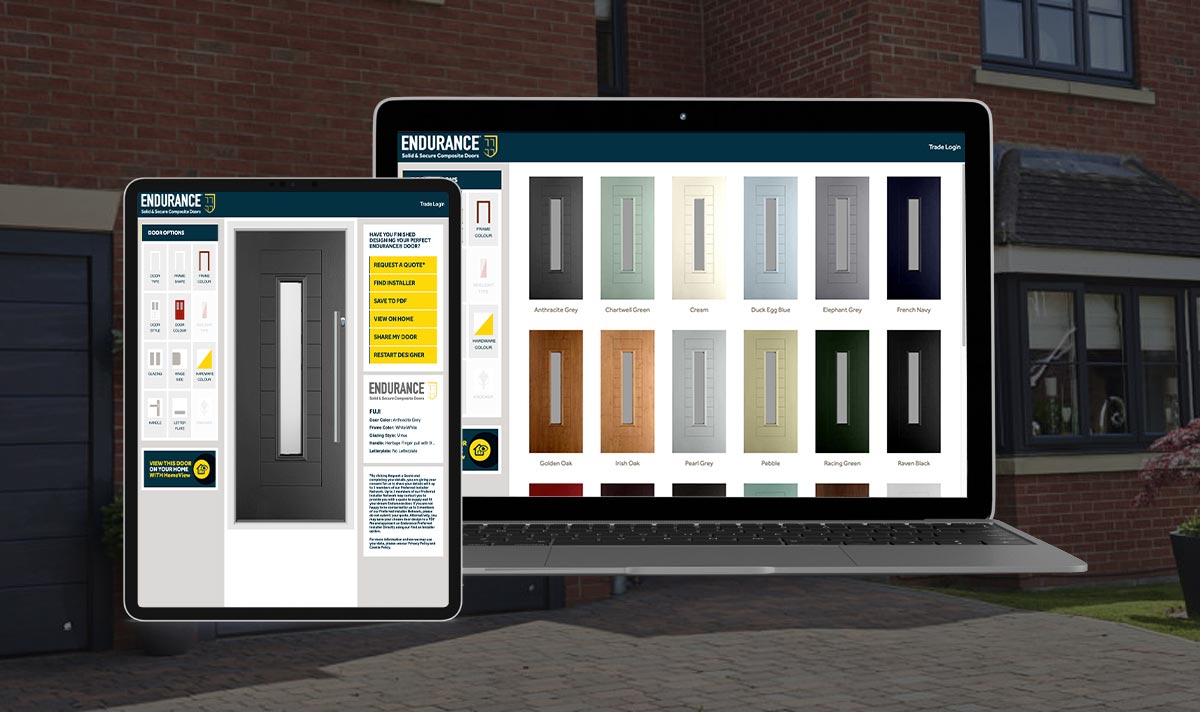 The Avantal collection is home to 5 different styles, and we're sure you'll have a hard time choosing your favourite – as any of them will make a fine addition to your property. The most popular design is Antares, boasting a well-proportioned glazed area to fill your entranceway with an influx of natural light for a brighter space. This Avantal door looks its best in darker hues, such as Anthracite Grey or Black Ulti-mat, to suit its ultimate, ultra-modern vibe.
Other options in the Avantal collection include Sirius and Celeste, both of which are stylish and sophisticated. Additionally, Rigel and Vega make a statement as striking entranceways to make you the envy of your street. To find out more about the differences between these 5 designs, you can view our videos for each here. While there are variations, they all have many things in common – including how sleek and modern they are, and how perfect they'll be for your home.
Avantal is the latest innovation from Endurance Doors – a standout product that combines style, simplicity and exceptional performance in abundance. These ultra-premium doors provide you with all the benefits of our composite doors, coupled with the eye-catching aesthetic of aluminium.
There is a wealth of customisation options available to you, including premium stainless steel hardware to enhance the overall look and feel, and you can complete the look with an impressive glazing range that allows you to stay in control of your home's light and privacy. What's more, with smooth aluminium cassettes designed as our new flush mounted glazing system, you'll get a beautiful and modern finishing touch.
Use our innovative online door designer to create your dream door from the Avantal collection today. You can even preview how your chosen door will look on your home, so you can fall in love with it and start dreaming about your new and improved home even sooner. Discover the complete Avantal collection today and step into the future of Endurance Doors.