With the new building regulations coming into force in June this year, Endurance Doors have confirmed that their engineered timber door platform complies with the new legislation, assuring continued strong growth through their Installer Partner network.
The specification of a laminated timber core is the cornerstone of an Endurance Door that's bolstered using PVCu CoolSkin door skins, a wet glazing process and the unique Moisture Barrier System, among other strong USP's. It is a product proposition that has evolved over the years and the company continues to invest in product innovation as the latest ultra-premium Avantal door shows.
Since 2004, Endurance Doors have aspired to be market leaders in reliability and best value, with focus on a sustainable supply chain partners and continuous product development. The environmental credentials are strong given the fact the engineered timber door leaf is a carbon sink, sourced from renewable forests within Europe and that the slab and frame are recyclable at the end of their useful life. However, with continued product development aligned within their sustainable and reliability framework, Endurance is actively developing their door proposition to exceed future long term environmental as well as building regulatory standards.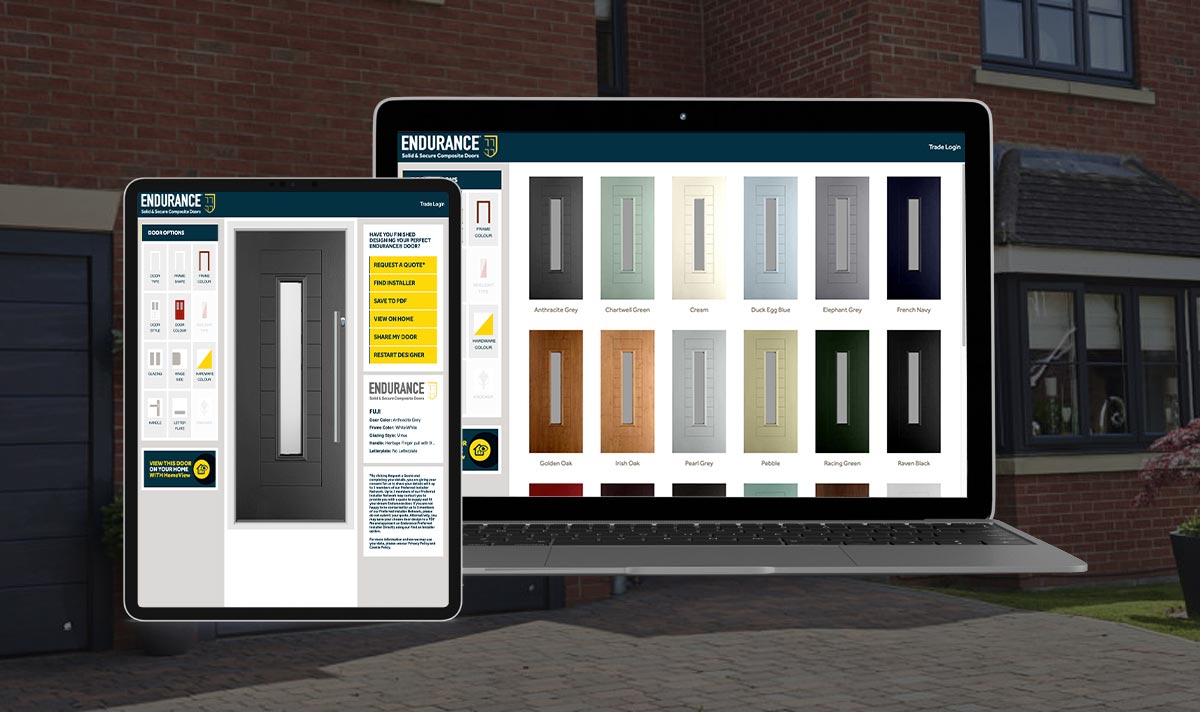 Stephen Nadin, Managing Director of Endurance Doors commented: 'The new changes to Approved Document L building regulations do not affect Endurance Doors as we are categorised as a timber door manufacturer. Yet at the same time we have a product development programme in place that is designed to meet the needs of any future legislation and further reduce our impact on the environment, thanks to our strong partnership with Metsa Wood and Rehau, among other business partners.
He added: 'Endurance is a brand that reflects ultimate security, quality and sustainability, in that the doors we make have a relatively low carbon footprint and you'll be hearing more of our commitment to the environment in the coming months.'