It's time to enjoy summer, although we may all be enjoying it a little differently this year.
Even with social distancing, there's no reason not to make the most of the sun and enjoy the outdoors – and what better way to do this than by inviting your bubble of family and friends to a sizzling summer BBQ? With guests on their way, make sure your home looks its best with a striking composite back door from Endurance.
For many homeowners, their front door remains a firm focus, which is understandable. In most cases, that's the entrance to your property and the focal point for passers-by. As such, it's easy to overlook your back door as it doesn't get as much attention. But that doesn't mean you shouldn't give it the care it deserves to ensure it serves your home well.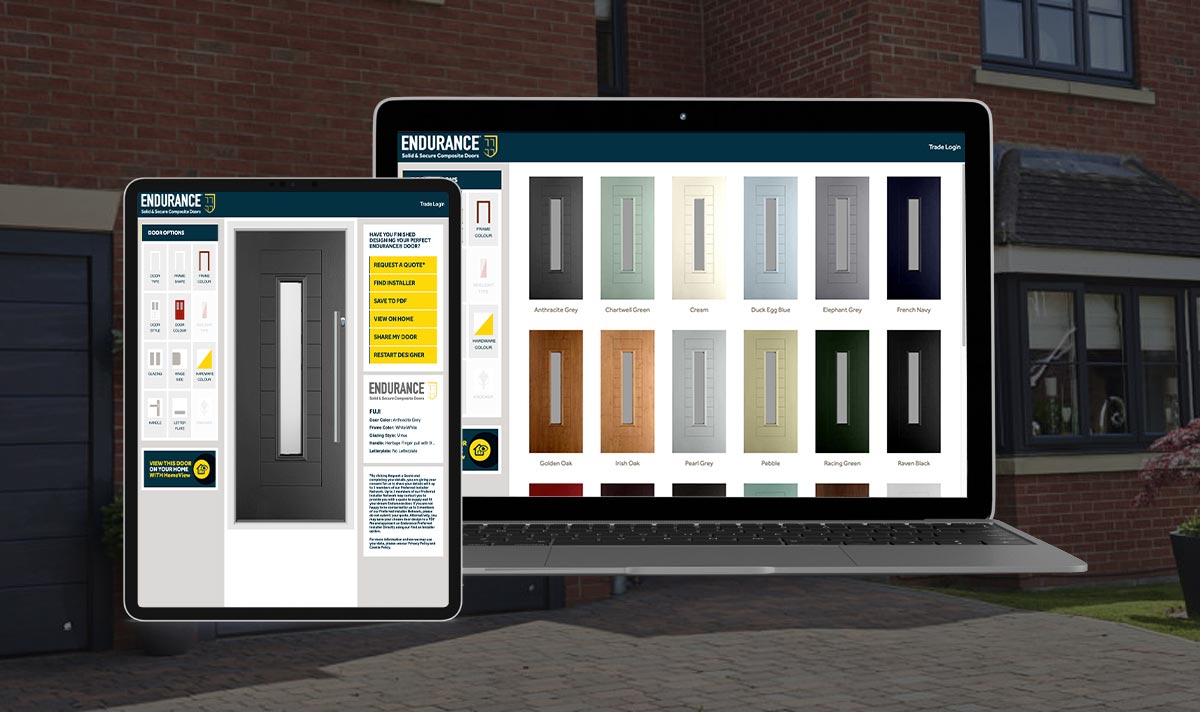 Connect your kitchen to your garden in style with our bespoke back doors. We're proud to offer a wide range of design options so you can find the right fit for your home. If you're looking to enhance the overall aesthetic of your property, it's understandable that you'll want to focus on the front door – but don't forget the back. Create a cohesive look that combines style and performance without compromise. Put your stamp on your home with style and glazing options at your disposal.
Express your personality and individuality to make sure your home's best side is every side. Speaking of sides, you can choose a different colour for the internal and external finish of your new door, to complement both your kitchen and your garden with one stylish installation. With our online door designer and Installer Partners in place, it couldn't be easier to make your home look and feel its best with a brand-new back door from Endurance.
If you're looking for a little inspiration, our Lingmell composite door is an ideal choice for the back of your property. It boasts a large glazed area that allows an influx of natural light into your home, brightening up your living space and making it feel bigger as a result.
There are so many designs and colours available that we're sure to have one that's right for you. No matter where we install our composite doors at the front or back of homes anywhere in the country, you can be sure of a superior service that stands head and shoulders above the rest.
With our modern composite doors at the front and back of your home, you'll enjoy many benefits such as noise reduction, thermal efficiency and enhanced security that will make you the talking point among envious friends and family at your next summer BBQ.