If you've been following the recent government announcements, you may have already heard about the Green Homes Grant. This scheme is due to run from September 2020 to March 2021 and will help eligible homeowners and landlords to improve the energy efficiency of their homes – with some limitations on what is included.
There are many ways to improve the energy efficiency of your property, including roof insulation and cavity wall insulation, as well as air- and ground-source heat pumps. These are categorised as primary products and services.
If you're familiar with Endurance composite doors already, you've most likely heard how impressively energy efficient they are, making your home warmer and more comfortable all year round. This makes them an excellent investment. Windows and doors of all kinds, however, are secondary installations compared to those above, meaning they can only be chosen if all primary options have not been fulfilled.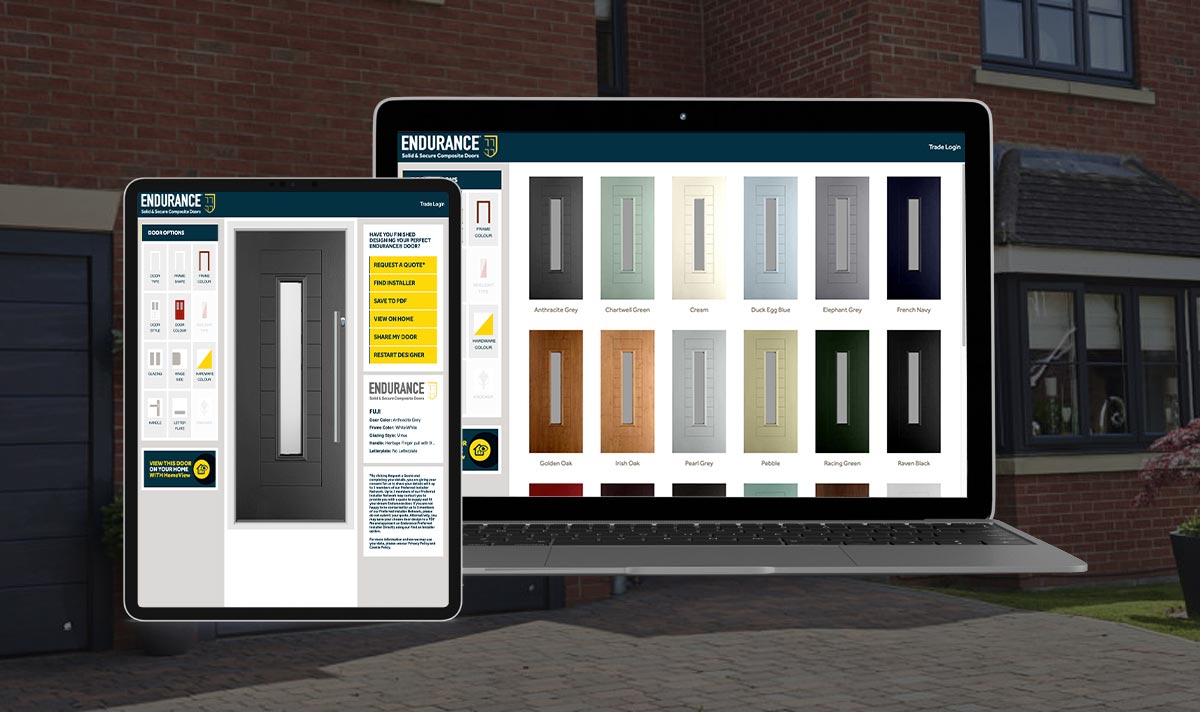 With a lot of information about the Green Homes Grant out there and much of it still uncertain, we wanted to clarify some of the key points so you can understand how this is expected to work for you. The scheme will award homeowners and landlords vouchers for £5,000 towards the cost, and low-income households can apply for £10,000 to cover it in its entirety. This can be used for the primary work we've mentioned to improve the energy efficiency of your property.
However, any work must be carried out in priority order, with primary installations carried out before any of those in the secondary category. This means that if you're hoping to use vouchers from the Green Homes Grant to upgrade your existing outdated front door to a new Endurance composite door, this option most likely will not be covered as part of the scheme.
The Green Homes Grant is the only time when an Endurance composite door would be classed as secondary – normally we're second to none when it comes to style, performance and energy efficiency. But the limitations of this government scheme mean that only a very specific number of homeowners with a certain cross-section of relevant home improvement options will be able to upgrade their windows and doors.
If you're planning to make use of the scheme to get wall and roof insulation or replace your single glazed windows with double glazing, more details about how you can make this happen will be released soon. But there's no need to delay when it comes to investing in a new composite door from Endurance.
Don't wait to be excluded by the Green Homes Grant – use our online door designer and get a quick quote to improve your home today. The sooner your new door is installed, the sooner you'll start saving money on your bills as your home enjoys improved energy efficiency and becomes more comfortable all year round.
If you would like some more guidance, Certass have put together a video guide with a handy breakdown of the key points we've discussed here.