Did you know that on average around 90% of people regularly read online reviews, and more than 80% will trust these reviews as much as they would a personal recommendation? Here at Endurance, we take customer feedback very seriously. That's why we're proud to have an impressive and officially Excellent 4.6 out of 5 rating on Trustpilot at the time of writing – and that score is rising every day!
If you own an Endurance composite door, or if you're thinking about investing in one for the first time, you'll appreciate that not all doors are made the same – far from it, in fact. Our premium composite doors are the result of precision-engineering processes featuring high-quality products and a genuine passion for improving your home. 
All composite doors are different, and this is in no small part due to the differences in manufacturers themselves. So how can you choose the best manufacturer and ensure you get the best possible installation for your home? One of the most trusted and reliable ways, as more than 90% of people do already, would be to read online reviews. We consistently rank among the best UK doors online reviews and we're very proud of that.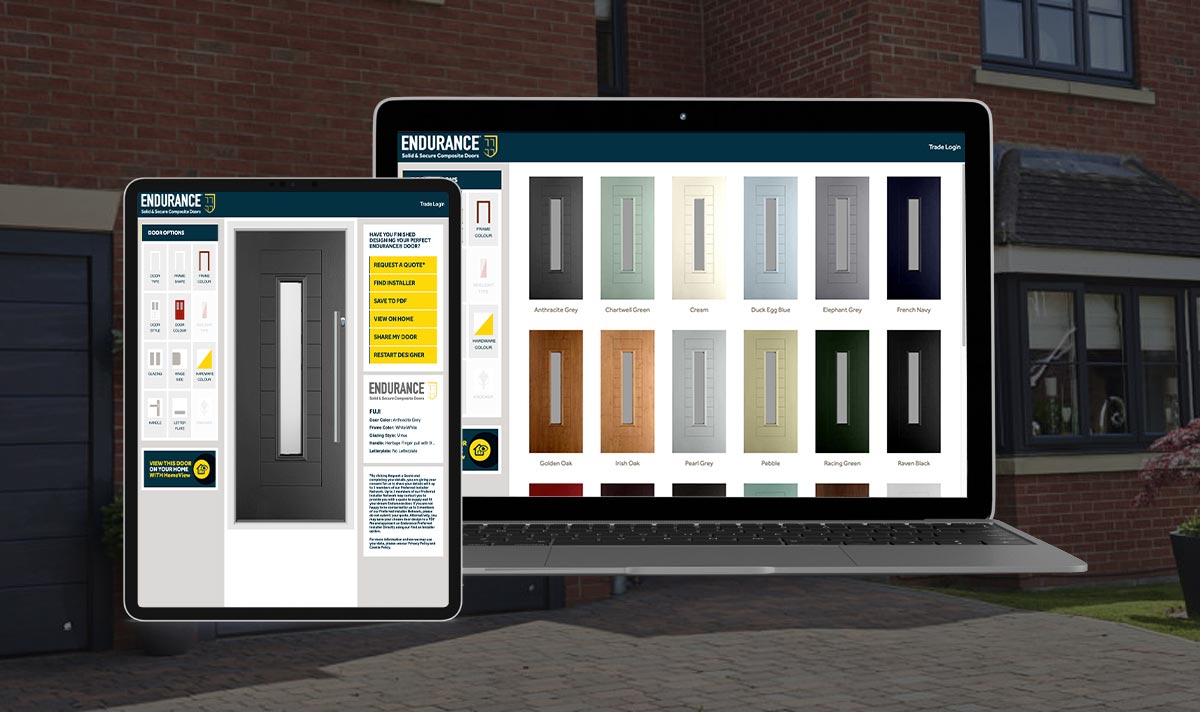 In the current climate, we are unable to meet up with friends and family to get recommendations for products, home improvements and installers. That's why it's more important than ever that online reviews are readily accessible, reliable and encouraged. Why not visit Trustpilot to see the many positive reviews for Endurance Doors (and less positive reviews for our competitors) and see what happy homeowners are saying about our products, service and installation to help you make the right choice for your home?
Our Trustpilot score, just like our high-performance composite doors, stands out from the competition. If you're in the market for a composite door, checking online reviews is an effective way to find out who you can trust. As of today, Endurance's rating is an impressive 4.6 out of 5. (Have we mentioned that already? We're very proud!) Compare and contrast this to Solidor's 3.6, Rockdoor's 3.8 and Door-Stop International's 1.8 at the time of writing – and it's clear to see the best composite door manufacturer.
Are you considering a composite door for your home? If so, we encourage you to do plenty of research to find the best and most highly rated manufacturers around. Finding the best composite door is about more than just the product itself. You need to make sure the bespoke design you have chosen will be expertly manufactured and professionally fitted to meet your own high standards and exceed your expectations.
With our Installer Partner Network, you'll have total peace of mind that your composite door will be installed as expertly as it has been manufactured. We only endorse the most reputable and trustworthy businesses, so you can feel completely confident that you will receive the very best service throughout the whole process. This exceptional standard of total customer satisfaction truly matters to us. That's why our excellent Trustpilot rating, which reflects this, means so much. 
Join the many homeowners who have chosen a composite door from Endurance when you design your dream door with us today. Choose the perfect style, colour and hardware accessories to complement your home, and rest assured that you will receive the finest products, service and installation every time. You'll be so happy with the result that we're confident you will be leaving us a 5-star review very soon!