Sometimes the smallest details can make the biggest difference. When you're designing your composite door, there are some big and exciting choices to make. Which collection will you choose – Classic, Urban or Country – and what colour? But don't forget you can add the perfect finishing touch to your design with our wide range of stylish and functional hardware accessories.
The accessories you choose will affect not only the way your new door looks but also how it performs for you and your family too. That's why it's important to take the time to decide on the right accessories to truly enhance your design.
There are the perfect hardware options for every type of door design, and here at Endurance, we're proud to offer a large range of accessories in various styles and finishes to complement any home. From handles and door knockers to highly secure locks, make the right choice to ensure your composite door looks and performs to its full potential.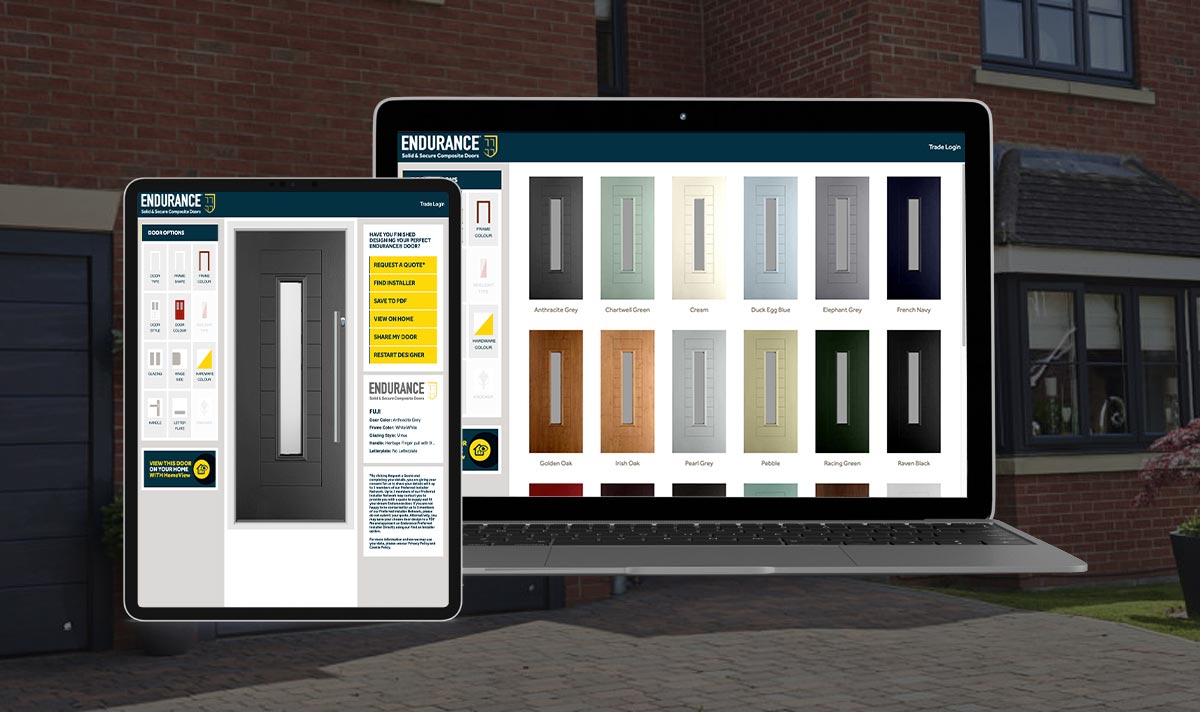 Open the door on new possibilities with our range of handle options for your design. The popular pull handle is available in striking stainless steel and different size options to suit your needs. Their modern aesthetic is ideal for contemporary properties or bringing traditional homes up to date. As an additional benefit, these handles boast the intuitive Autolock locking mechanism, which means your door will lock automatically when closed. You'll have total peace of mind that your home is secure and it's one less thing to worry about.
For a more traditional style, we offer lever and lever pad handles. These are available in seven different colour options, so we're sure to have the perfect pick to suit your home. Their familiar locking mechanism involves lifting the handle upwards and turning the key to lock it, and our hardware accessories' reliable performance means our handles won't let you down when it matters most. If you prefer to stay in complete control and lock your home with a key, our lever handles are the ideal option.
Choosing the right accessories for your door can be as much about expressing your character as it is about staying secure and stylish. Our door knockers are the best way to add a touch of personality to your design. Pick an inviting design to welcome guests and your loved ones home with our range of options, including urn and bullring knockers, which are an enduring and traditional choice. Always keen to keep up with the latest requests from our customers, we're now delighted to offer eye-catching and highly sought after bee and dragonfly knockers in various finishes to help your home stand out.
There are so many options to consider when designing your new door, and the wide range of door furniture and accessories is truly inspiring. We understand that every home is different, so it's vital that you're able to express your character and personality through your composite door, down to the finest yet most important details.
The best accessories won't make you choose between style and functionality, and that's what we're proud to offer. Stay secure with autolocking handles in various styles that will provide exceptional performance for many years to come. From door knockers and handles to hinges and numerals, the possibilities are endless! Discover the options available when you design your Endurance composite door today.