Christmas is almost upon us, and soon we'll be spending time with our loved ones, buying piles of presents and eating far too much. It is truly the most wonderful time of the year.
For many people, the joy of the holiday season starts early (and sometimes never ends) when they put up their decorations. Choosing your Christmas tree and decking the halls are time-honoured traditions, and you can decorate your front door to spread festive cheer as well.
Endurance composite doors look and perform at their best all year round, and their style really shines at Christmas. Welcome guests with festive cheer and spread some joy to passers-by when you decorate your door. It's the perfect way to make your home sparkle at the most wonderful time of the year.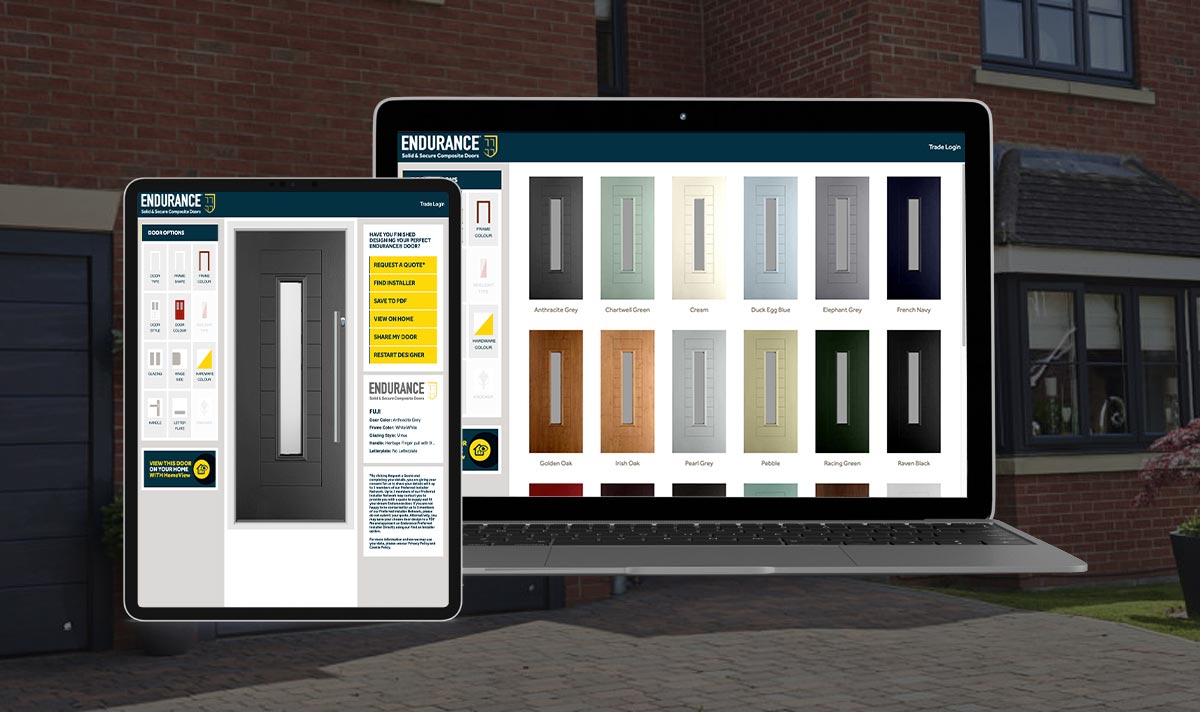 There are so many ways to design your Endurance door, and there's sure to be the perfect fit for everyone. Our composite doors provide many advantages across the board, including strength and security, and they universally look their best at Christmastime. Christmas is a time for family, reflecting and looking back on the year. It's a time to remember days gone by while looking forward at what's to come. That's why our Classic Collection is a perfect source of inspiration for how to style your home.
For example, the Etna composite door in this range looks stunning with its authentic appeal, and homeowners choose to enhance its appearance with beautiful Christmas decorations. The composite doors in our Classic Collection are inspired by the timeless elegance of the Victorian era, which is the source of many of the traditions we now associate with the holiday season. The Victorian era popularised Christmas trees, cards, carols and crackers – all concepts that are as popular today as ever, just like our composite doors.
The initial options you choose when designing your composite door and those finishing touches you made once a year will work together to create an eye-catching aesthetic overall. There are so many colours and glazing options to choose from, so your new front door will be sure to stand out at Christmas and all year round.
Enhance this look by adorning your door with sparkling lights, and perhaps even adding a Spruce or Pine tree outside for a truly festive feel. Welcome guests in style and create an inviting exterior that is sure to express your personality and complement your home the night before Christmas as well as all through the year.