"Are side panels worth it," is a common question here at Endurance Doors. Side panels have been a common front door feature for years and we're big fans of them. We firmly believe that if you have the space and the budget available, you should seriously consider installing side panels. We appreciate that they're not for everyone, but here are several reasons to include them in your next front door project.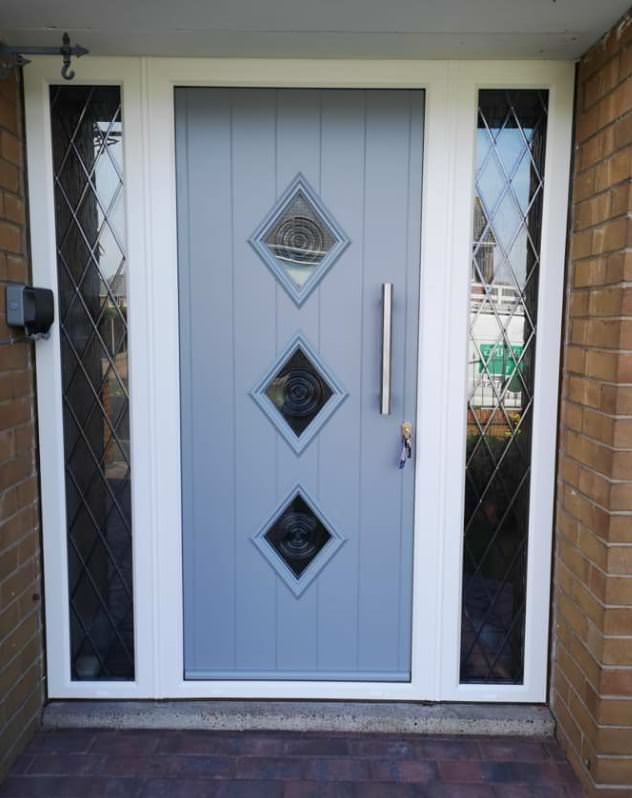 Before we go any further, let's just make sure that we all understand what side panels are. They're glass panels that are fitted on either side of a door, adding an extra aesthetic appeal and making it seem larger and more dramatic. They're a good option if you have a wide entranceway and more space to fill. Side panels are a powerful but subtle way to make a positive impression, but that's not their only benefit.
Arguably the biggest selling point for side panels is that they help to brighten up your home. The extra glazing brings in more light and makes hallways feel larger, airier and more welcoming. Plus, they improve your kerb appeal. Doors with side panels are stylish and attractive and while it's impossible to put a precise figure on it, if you decide to sell your house, they'll help to nudge the asking price up.
If you're interested in including side panels with your new front door, there are a couple of things to consider. To start with, it's best to match the design with that of the door itself as it will have an impact on the overall look. The colour has to match and you won't want a contrast in design styles. You should consider your side panels as an extension of the door, so it's vital to achieve a uniform aesthetic. 
Also, think about what type of glass you want to use. It is possible to get side panels without any glazing at all, but the majority of them include glass and you'll have several options here. Satin glass is a popular choice as it will maintain your privacy while still letting in plenty of light, but generally speaking, any of our glazing options can be used. If the door itself has a window in it, we would recommend using the same glazing style or backing glass in the panels. 
Lastly, there's the size. Side panels are typically used for wider entranceways but they're not limited to them. Smaller side panels are available if you have a narrow doorway, although in some cases they may not be suitable. We can offer them for a wide range of houses though so don't be afraid to ask. 
So in answer to the original question, yes, side panels are a worthwhile investment. They're an attractive addition to the home and make for a delightful finishing touch. Whether you want a subtle bonus for a regular composite door or want to make a big statement, we can help. Contact us to find out more or use our online door designer to bring your ideas to life.