Here at Endurance Doors, we take our corporate responsibility for the environment seriously. We are committed to running an eco-friendly business and doing our part to fight climate change. As a corporate supporter of the World Land Trust, we make every effort to reduce our carbon footprint and emissions as much as possible.
We recently received the World Land Trust's report for 2022 and are pleased to say we've helped make a difference. We've contributed to funding three new water tanks in Mexico, the removal of 2000 traps and snares in Vietnam, the planting of over 7000 trees in Ecuador and more. Read on to find out how we've helped to keep the world green in 2022.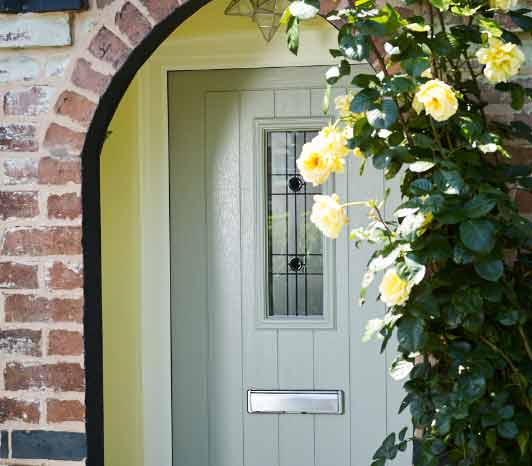 In 2022, WLT supporters helped offset 122,950 tonnes of carbon dioxide equivalent, a 48% increase from the previous year. This indicates that environmentally friendly working practices are now seen as a fundamental part of running a business. One day we hope to make the transition to a less carbon-intensive society, and we are extremely proud to be a part of this global movement.
Our support of the World Land Trust has also benefited their worldwide partners. For example, funds from the carbon balance program were used to construct three water tanks in Mexico at Ejido Olito de Pino, which will greatly aid the community during the dry season.
Funds have also been spent to create forest corridors, linking nature reserves to privately owned land and encouraging landowners to protect the trees and keep cattle away.
The WLT has also partnered with Viet Nature, an environmental protection group based in Hanoi. This has led to the removal of over 2000 traps and snares from forested areas of Vietnam, as well as increased sightings of endangered species such as the Asiatic Brown Bear and Vietnamese Crested Argus.
Additionally, the WLT has funded conservation efforts in Zambia, including training community forest guards and support for fire management and anti-poaching patrols. Plus, through their partnership with Naturaleza y Cultura Ecuador (NCE), the WLT planted 7100 trees in Nangaritza, Ecuador. This area is home to over 100 bird species, including several endangered ones like the Royal Sunangel. The WLT has helped provide these vulnerable animals with a home and will hopefully one day bring them back from the brink of extinction.
The WLT has had a productive year and we intend to continue supporting them into 2023. They have encouraged local communities to pursue sustainable livelihoods and offered financial incentives to help protect natural habitats. We hope to see these successes repeated and expanded in the coming year and look forward to a greener future. 
If you wish to learn more about the World Land Trust and our involvement with them, you are more than welcome to contact us. You can email us at marketing@endurancedoors.co.uk or call 01652 340340.