Getting through a front door is one of the most common ways burglars break into homes. Your front door is a barrier between your valuables and the outside world, so a secure entranceway is a must. Here at Endurance Doors, we design our composite doors to be as safe as possible; they will resist unwanted intruders and improve your home security.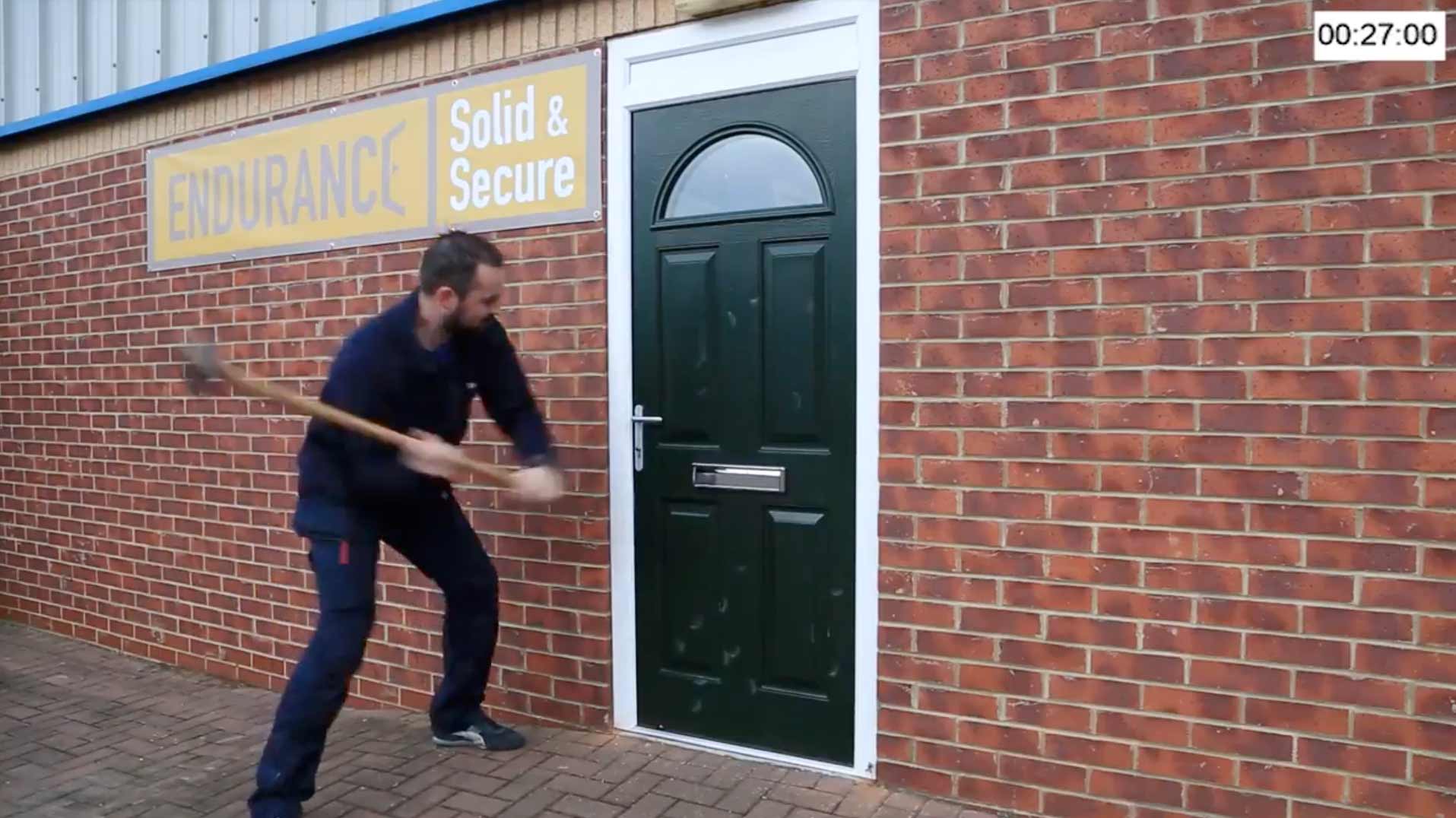 One of the things that makes Endurance Doors so safe is their toughness. Our composite doors are made of 17 laminations and built around a solid timber core. They're designed to last a lifetime and are thicker and sturdier than other doors on the market. Our doors are strong enough to withstand direct hits from sledgehammers, so anyone attempting to force their way in will have an incredibly hard time.
That's not all; Endurance doors are also fitted with cutting-edge technology to resist other break-in methods. For instance, a burglar may attempt to breach the locking mechanism, but they won't have any luck. The innovative ABS Master cylinder will respond to burglaries and stop them in their tracks. The anti-pick, anti-snap, anti-drill and anti-bump features are top of the range, so prospective burglars will be left frustrated and empty-handed.
Moreover, our pull bar and finger pull handles utilise the Autolock feature, so your latches will automatically engage whenever the door is closed. We designed this because research showed the most common method of unwanted entry was when burglars simply walked up to a door and tried the handle. If they found an insecure house, they could make off with all manner of valuables before anyone even realised. With Autolock, you won't need to worry about this; if the door is shut, it's locked. Any potential intruders will be kept at bay and your home will remain untouched. Plus, you won't be halfway to work one day and suddenly experience a nagging doubt over whether you locked the door or not.
The combination of Autolock technology, burglary-resistant mechanisms and tough profiles make Endurance composite doors some of the safest on the market. You can protect your home, valuables and loved ones with a composite door, and they're available in a wide range of colours and styles. Our doors look incredible and offer constant peace of mind. 
Our doors are made to your exact specifications, so if you want a combination of style and safety, why not start a project today? You can use our free online door designer to bring your ideas to life. Alternatively, you can email us at marketing@endurancedoors.co.uk or call 01652 659259 if you want to find out more.