These are uncertain times at the moment in all aspects of life due to COVID-19 and its ongoing repercussions. Things we all used to take for granted like visiting friends and family, going out to eat and popping to the shops are no longer as easy as they once were thanks to social distancing and the practices we all have to follow to keep ourselves and others safe.
With so much change going on all around us, we want our valued customers to know that there are some things that you'll be pleased to know are sure to stay the same – for example, the professionalism and high standards upheld by our Installer Partners all over the country.
We want to continue to ensure you're completely satisfied with your new Endurance door, precision-engineered and expertly installed for you. We're proud to say that our end goal remains unchanged, but we've worked to adapt some of the ways we get there for you.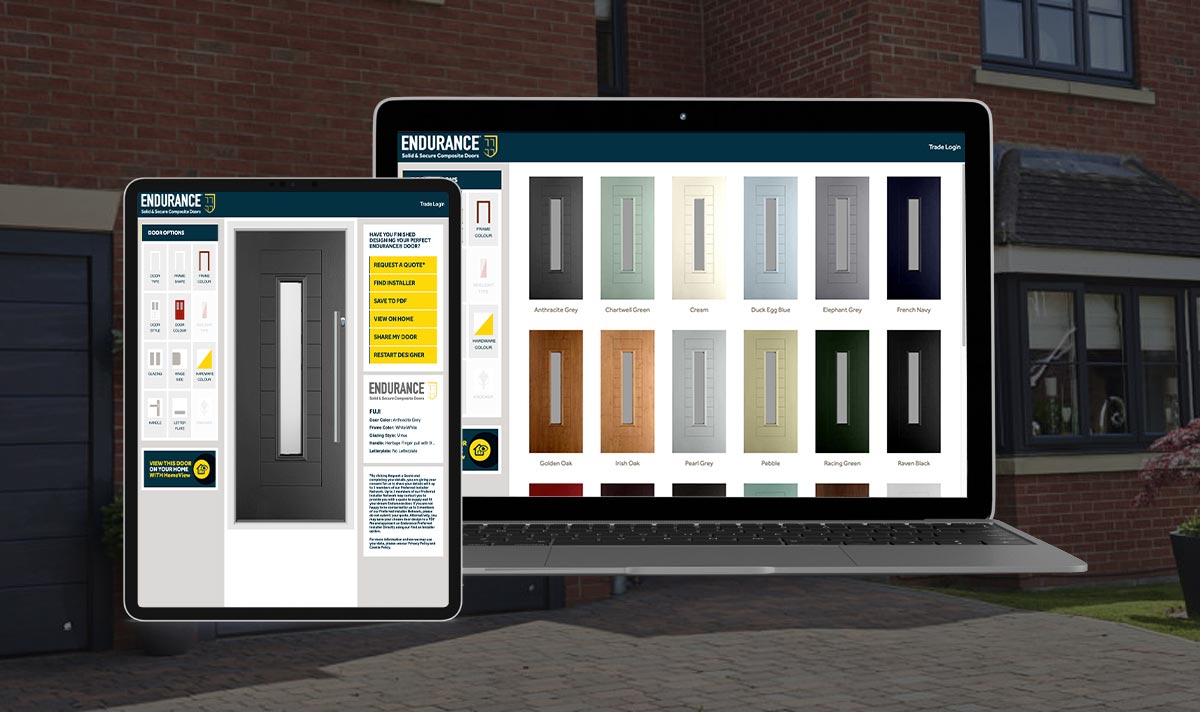 COVID-19 has changed the way we all live and work for the foreseeable future, and while it can be hard for anyone to adapt initially, we've realised that plenty of the new practices we've put into place are incredibly useful and valuable to you, our customers, so we'll be sure to continue with them when we return to "normal."
Our innovative online door designer remains as versatile and user-friendly as ever, allowing you to create your dream door down to the finest details. Choose the style from our three collections – Classic, Urban and Country – and find the right colour and finish for you without leaving the comfort and safety of your home.
What's more, once you've chosen your dream composite door, you'll be put in touch with our trusted Installer Partners near you. Our forward-thinking installers have your safety as a top priority. That's why they've been conducting meetings over Zoom to guide customers through the decision-making process, so you'll have total control and peace of mind.
When it comes to the installation, our teams will do everything possible to ensure you and your loved ones are kept safe. Only the installers required to be on-site will attend, keeping numbers to a minimum, and they will be outfitted with PPE as they follow strict hygiene procedures. Installers will even turn down any hot or cold beverages, which is never an easy decision, but safety must be the top priority.
With everyone spending more time at home, it's no surprise that our composite doors are soaring in popularity as people look to improve their living space. That's why we're determined that COVID-19 doesn't prove to be an obstacle to your next project.
We've made sure we have the measures and guidelines in place to adhere to government advice and keep all our valued customers safe – as well as completely satisfied with their new composite door. Our professional and dependable Installer Partners will keep you and your loved ones safe with new rules in place to make the process more efficient and effective than ever.