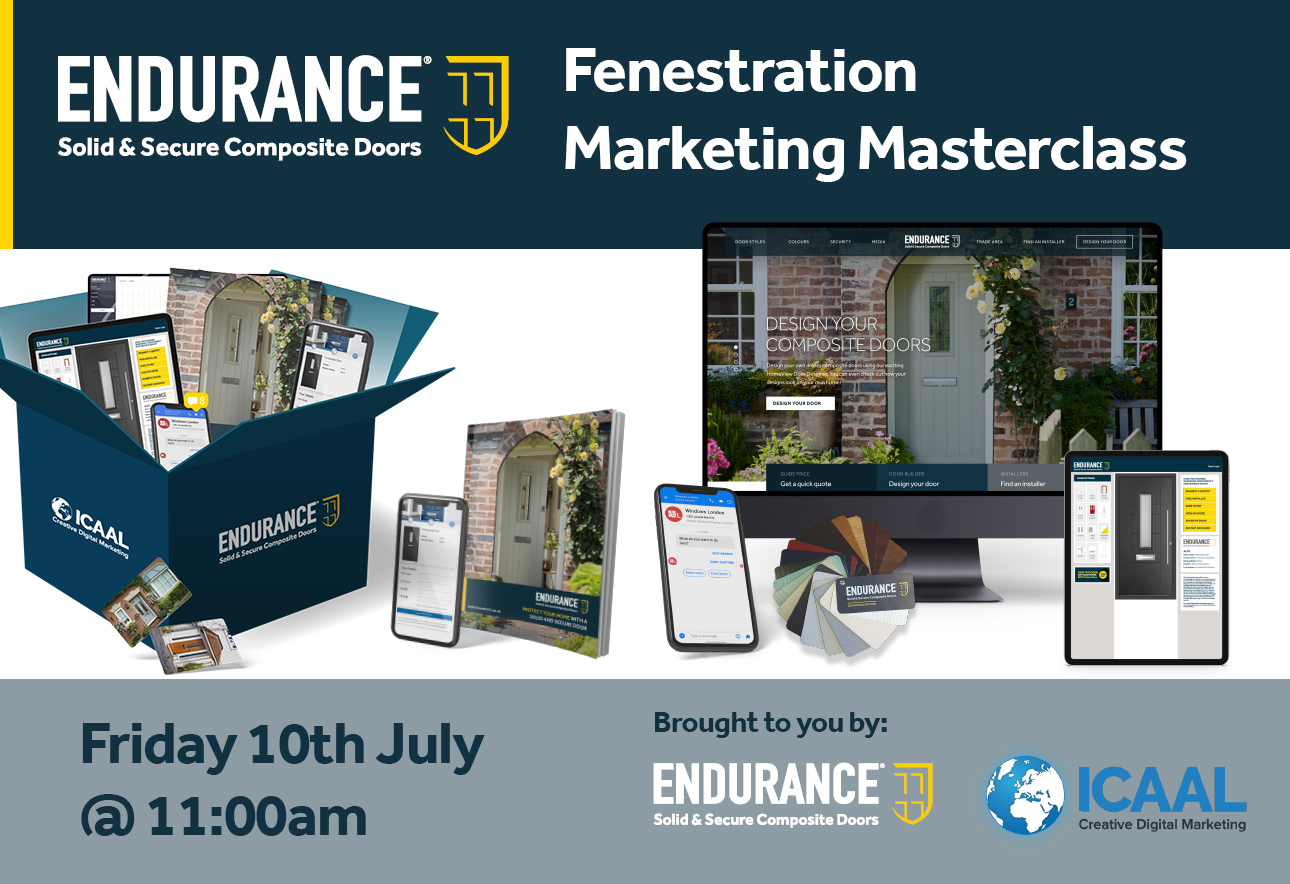 With Endurance Doors making a strong re-opening, as the business resumed manufacturing its highly regarded range of solid and secure composite doors, we are hosting an Industry Marketing Webinar which will be held on Friday, 10th July at 11am.
We have already published a free COVID-19 Installation Guide, which is aimed at both installers and homeowners, but the webinar goes into further detail about current conditions, how to re-ignite sales and how to make the most out of their powerful marketing programme. The webinar will be presented by Scott Foster, Group Marketing Manager at Endurance Doors and Chris Tahmasaby, CEO of ICAAL, our internet and lead generation partner.
An important part of the webinar will be dedicated to the expanded range of marketing support from Endurance Doors, highlighting several new initiatives including the new branded Door Designer, Trade Hub for marketing resources and the Fingerprint Portal for branded support materials with a Web2Print facility.
The Installer Partner Network will provide the content for the second part of the marketing presentation to talk about homeowner lead generation, installer subsites at endurancedoors.co.uk and Installer Partner Network accreditation. The webinar will be concluded by ICAAL where they will discuss cutting edge marketing tools and techniques to improve lead generation and conversion remotely. These initiatives will include their innovative Virtual Chat Bot Assistant, a Virtual Appointment lead capture page and their popular Quoting Engine system.
Scott Foster, Group Marketing Manager for Endurance Doors commented: "Getting the industry back up and running is everyone's responsibility and so we're putting on our Industry Marketing Webinar for all of Installer Partners and to the wider industry. Along with the successful COVID-19 Installation Guide, we're providing tools to help generate and manage sales in the coming months and beyond, as we look to provide best practice and in some cases, new ways of working in the composite door sector."
For more information, you can browse the different composite door styles Endurance provide, including the Classic, Urban and Country Collections.
Previous Article
Next Article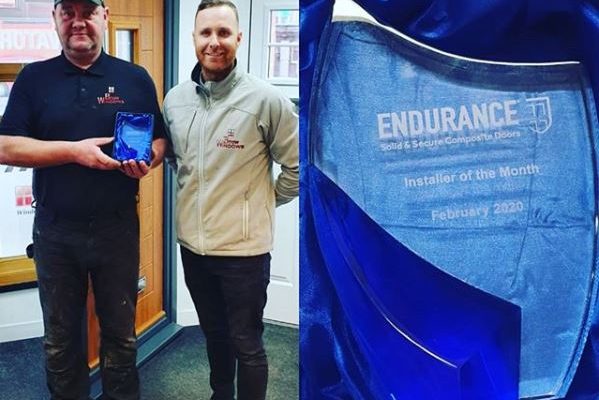 Brow Windows is a family run company, established in 2001 by Alan Beesley, who has now handed the reins to his son, Ben Beesley, Managing ...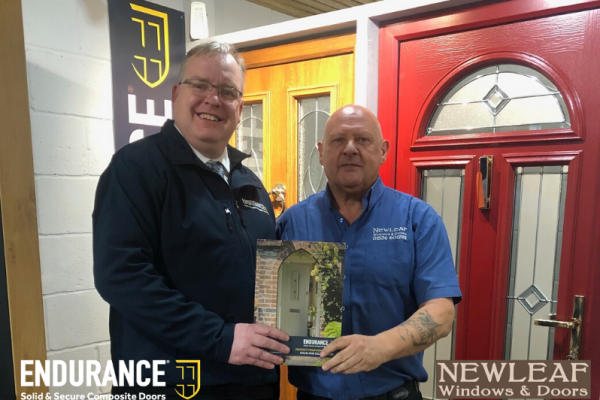 Newleaf Windows & Doors supply and install high quality replacement doors and windows throughout Northamptonshire – including ...