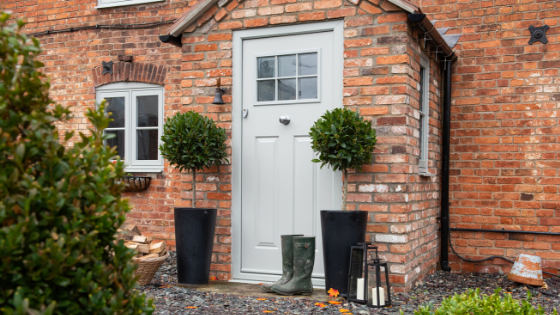 Endurance doors are, without doubt, some of the most stunning doors on the market. They are sure to enhance any style of home. To make them even better, they are designed to stay looking fantastic for many years. Best of all, they will keep this beautiful look with minimal input from you. You can enjoy near effortless style with Endurance.
Whether you have chosen the Classic Etna door or the Urban Fuji model, keep your entrance show stopping with our quick and easy maintenance tips. With some occasional TLC, your door will stay the talk of the town for years.
First and foremost, put down that paintbrush. Endurance doors are finished with a stunning, durable coloured coating that will never need painting or varnishing. This is true no matter which finish you choose from Endurance's impressive range, be it traditional Golden Oak, elegant Cream or eye-catching Turquoise Pastel. Your entrance will boast bright, fresh colour that won't fade, chip or flake.
It goes without saying that a front door undergoes a lot of heavy, repeated use. As a result, the door slab can become dirty over time. Everything from muddy shoes to wet dogs can leave stains and debris on your door. However, the durable finish on an Endurance door means that a quick wipe with warm soapy water will soon get rid of any marks.
Endurance offer a full range of stunning handles, knockers and letter plates to add the perfect finishing touch to any of their doors. To keep these additions sparkling, simply polish them once a month with standard furniture polish. Fingerprints or marks from sticky hands won't darken your doorstep for long.
To keep your Endurance door opening and closing smoothly, treat the hinges and any other moving part with a touch of silicone spray once a year. This will ensure the door continues to swing open with a gentle push. Do make sure you've put an old sheet underneath the door before letting loose with the spray! Similarly, to keep the secure locking cylinder in the best condition and operating smoothly, use Lution XM Lock Lubricant once a year. It's really that easy.
If you follow these simple steps, your front door is sure to catch the attention of any passer-by. However, the solid and secure timber core and high security locking cylinder will keep out any unwanted visitors. With Endurance, you can enhance your home with an entrance way that offers stunning style, as well as unbeatable security.
Are you feeling inspired by the sound of a beautiful, low maintenance and secure front door? Then start designing yours today. Using our online door designer, you can create the perfect entrance for your home, choosing everything from the colour to the glazing. You can even upload a photo of your property, so you can see exactly how your new addition will look.
Previous Article
Next Article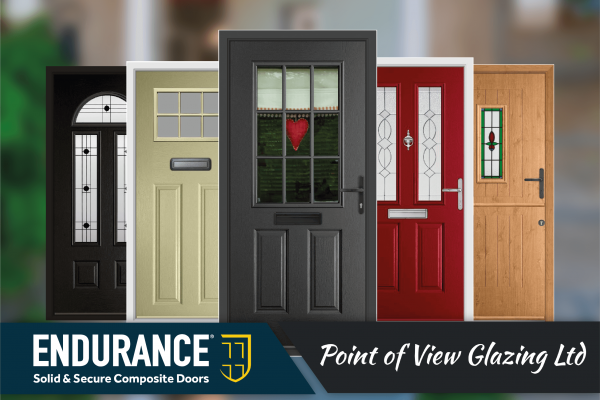 Point of View Glazing are an independent, local home improvement specialist operating in Bexleyheath. They are proud of their family-run business ...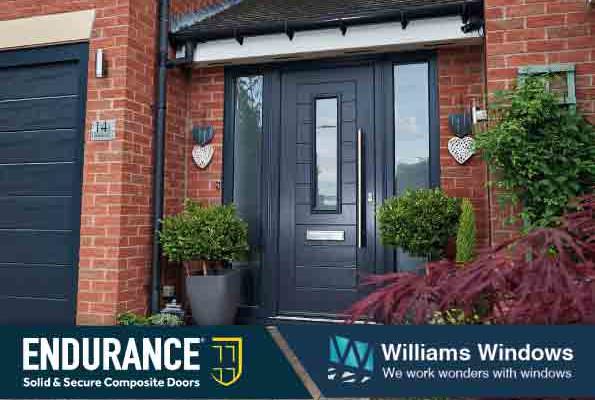 Williams Windows are an experienced double glazing installer based in Cheltenham, Gloucestershire. Renowned for their customer service and wide ...