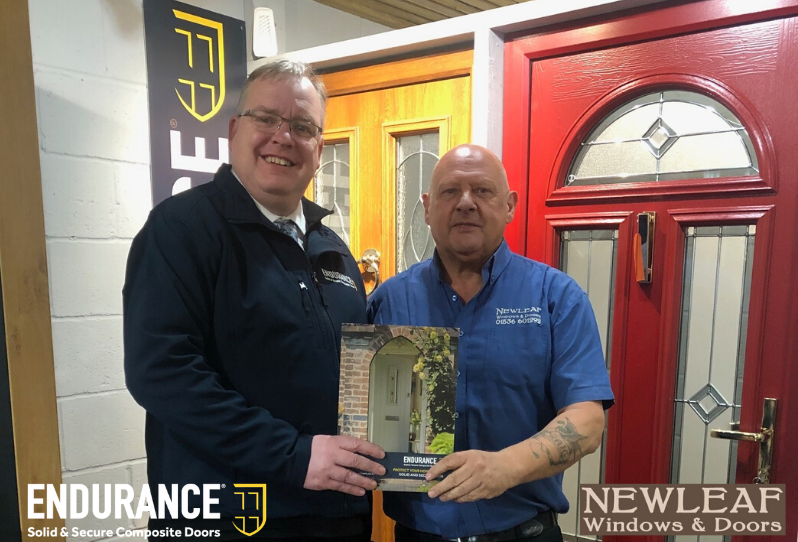 Newleaf Windows & Doors supply and install high quality replacement doors and windows throughout Northamptonshire – including Desborough, Rothwell, Kettering and all the surrounding areas.
Newleaf were suggested for the award by Scott Foster, Endurance door's Marketing Manager, and after a visit from Gary Baldwin, Area Sales Manager, and Hollie Cope, Marketing Executive, it was plain to see why Scott thought Newleaf deserved the award.
They have a total of 8 Endurance doors on display in their showroom, along with an A0 Wall Chart, two Endurance Showroom banners, Solid Block samples and a colour swatch.
Endurance spoke to David Brown, Business Owner at Newleaf:
 Q: How have you found the Endurance marketing materials in your showroom?
 A: Very good.  The materials really do help.  
Q: Which Endurance materials do you find work best in your showroom?
 A: The A0 Poster is very useful for when customers come in, they can actually view all the doors at a glance. I think this is one of the best things in the showroom.
Q: What sort of Endurance marketing tools would you take with you to an appointment or survey?
 A: More often than not when I go to do a survey, the customer has already visited the showroom. When I get to the survey, I'm looking for the finer details, cills, trims etc. I would only really take with me an Endurance colour swatch, as by that point the customer has already decided on an Endurance door.
Q: What would you say to anybody thinking about becoming an Endurance Installer?
 A: I would recommend Endurance. I'm happy with the product, I'm happy with the people I deal with at the office, overall, I'm very happy.
To see what Endurance can do for your showroom, or to become an Installer today, call 01652 659259 or email marketing@endurancedoors.co.uk
Previous Article
Next Article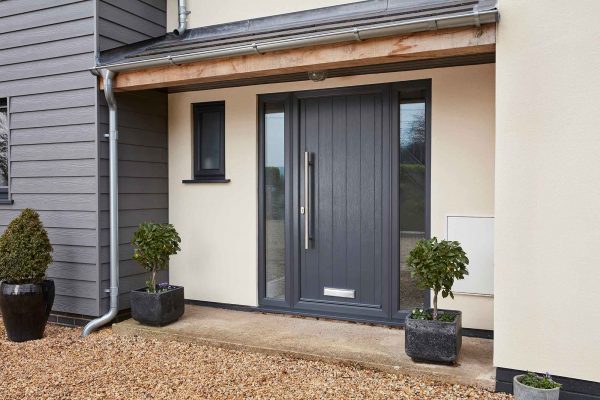 The warm weather is a time for carefree celebration. We get to spend our days outside with friends and family, enjoying the heat and relaxing in ...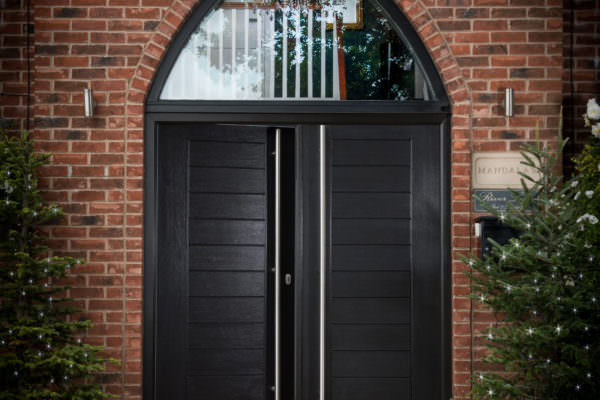 Winter is coming. In fact, it's right around the corner. Longer nights and colder winds are going to draw people inside, curling up in front of ...