Endurance Doors are pleased to unveil our new premium matte black hardware. This range is available exclusively for our Avantal collection and provides the perfect finishing touch to your new composite door. Whether you're looking for hardware to contrast with a lighter-coloured door or match the existing colour scheme, our matte black options are the definitive choice. These are the latest additions to our diverse catalogue, and we could not be prouder of how they turned out.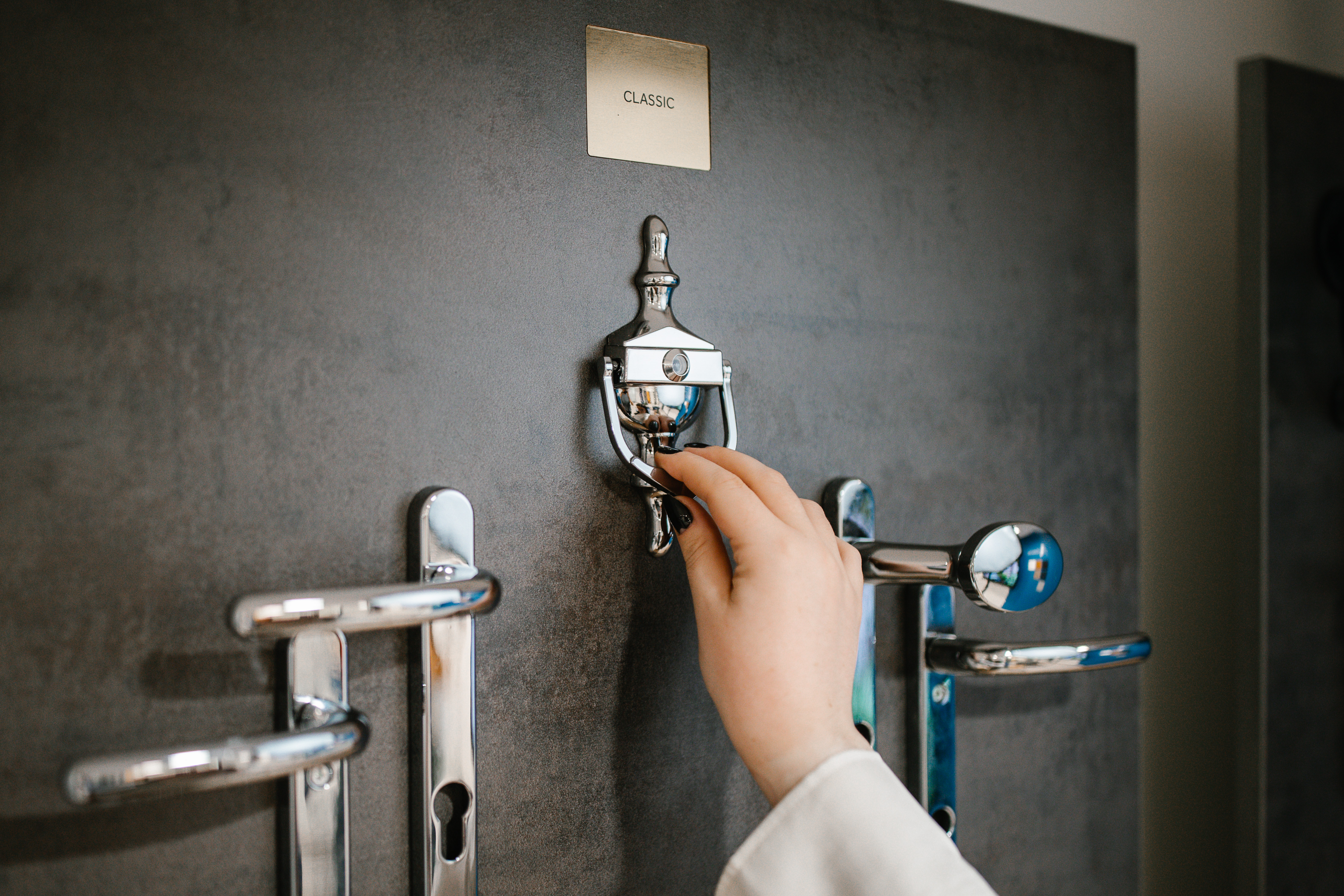 The Avantal collection has some of the finest composite doors available today. The designers were inspired by modern aluminium and combined its sleek guidelines and smooth surface with a solid timber core for a cutting-edge composite door. Only the finest hardware would do for such an exemplary installation, and that's where our new matte black options come in. Our Premium Avantal accessories are made from stainless steel and make a bold statement.
We find that darker metals have a particular vibe. They can be stylish, futuristic, and occasionally even a little intimidating. Whether you want a matte black pull handle, letterplate or something else, you'll leave a lasting impression.
They are the ideal accessory for the most stylish doors on the market and are dependable too. This hardware won't chip or damage easily and is simple to maintain. We're so confident in our Matte Black Premium Avantal hardware that it all comes with a lifetime guarantee; you'll get superior aesthetics, performance and peace of mind simultaneously.
The Avantal collection is renowned for comfort, security and style. These doors were engineered to be thermally efficient and help save you money on your heating and cooling bills. Managing the household temperature becomes much easier with an Avantal door, and you'll notice your energy bills dropping as the months go by. 
They're also built to last and withstand whatever the weather throws them. Even if a storm rages outside, you'll get no draughts or leaks, and your home will remain cosy. They're also sturdy enough to withstand attempted break-ins, while the sophisticated locking mechanisms will keep unwanted intruders out. 
Avantal doors make the ideal entranceway for all types of homes. For instance, look at Helene's project and its exquisite simplicity. It adds an elegant kerb appeal for any passers-by, while the virtue glazing provides light and privacy. Her Avantal door is a strikingly modern addition and bound to leave her neighbours feeling green with envy. 
If you're feeling inspired and want to find out more, you are more than welcome to contact us. Our experts are on hand and happy to answer all your questions. 
So, if you want to get started, visit our online door designer, and you can use its intuitive interface to create your perfect door from scratch. Alternatively, you can email us at marketing@endurancedoors.co.uk or call 01652 659259 to discuss things in depth. Get in touch, and let's see what we can create together.