There are many reasons why Endurance composite doors are superior in both style and performance compared to other doors and their manufacturers on the market.  
If you're looking for a new front door that won't let you down and is sure to impress neighbours and even passers-by, you can rely on us. With all this extra attention, it's crucial that your composite door remains strong, able to resist forced entry attempts and keep you safe and sound. 
Endurance stands head and shoulders above the competition. Compared to other doors on the market manufactured from PVC or GRP, our composite doors give you the peace of mind that you need. What makes an Endurance door solid to the core? Let's find out.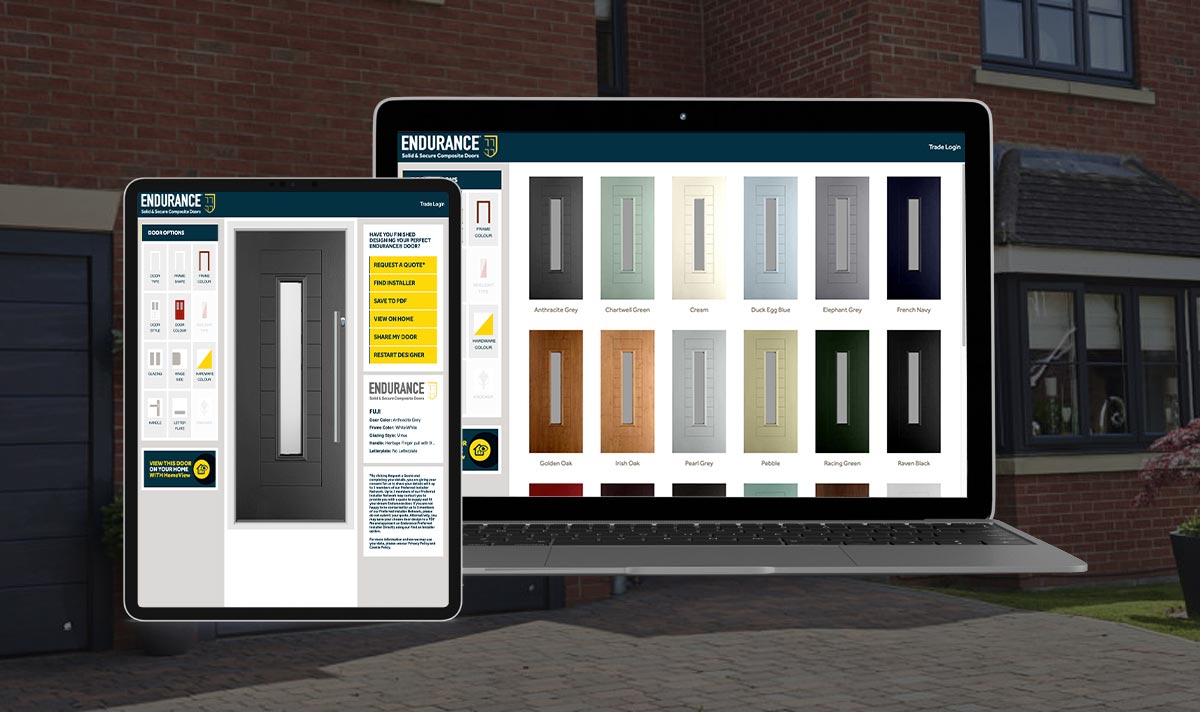 To fully appreciate the performance of an Endurance door, it's useful to understand the lesser manufacturing and installation that goes into others on the market. Some competitors' composite doors use a stile and rail internal subframe, which holds the door's strength. Within this subframe they use softer, mixed wood species. This means they don't hold the same strength and stability that makes an Endurance door solid to the core. 
We have 25 years' experience in the industry, and we've worked diligently during this time to expand our knowledge and understanding of how to make a superior composite door. At 48mm thick, our solid timber core is 10% thicker than most others on the market and features cross-laminated timber for a stronger and more durable design. Expertly fitted by our Installer Partners across the UK, our doors are even sledgehammer-proof.
Endurance composite doors outperform others on the market for many reasons. From their precision-engineered manufacture and innovative combination of components to their expert installation, you'll have a new door you can rely on when you design yours with us. 
With our excellent reputation and countless satisfied customers across the country, an Endurance door will give you total peace of mind and complete satisfaction when it comes to style and security. If you want more proof, take a look at Hunter from Gladiators who couldn't break through even when armed with a sledgehammer!
Choose a composite door that stands out from the crowd and above the rest when you invest in Endurance. Stronger, more durable and boasting a thicker solid timber core than wooden, uPVC or GRP doors, there really is no competition when it comes to the best way to improve your home.