Aluminium-style doors are growing in popularity. In recent months we've had numerous enquiries about our Avantal doors, as homeowners are intrigued by their smooth metal style finishes and contemporary aesthetics. Avantal doors are an excellent alternative to standard aluminium and are the finest composite doors on the market. 
They are widely customisable so can be tailored to your exact tastes. One area we'd like to focus on in this article is glazing.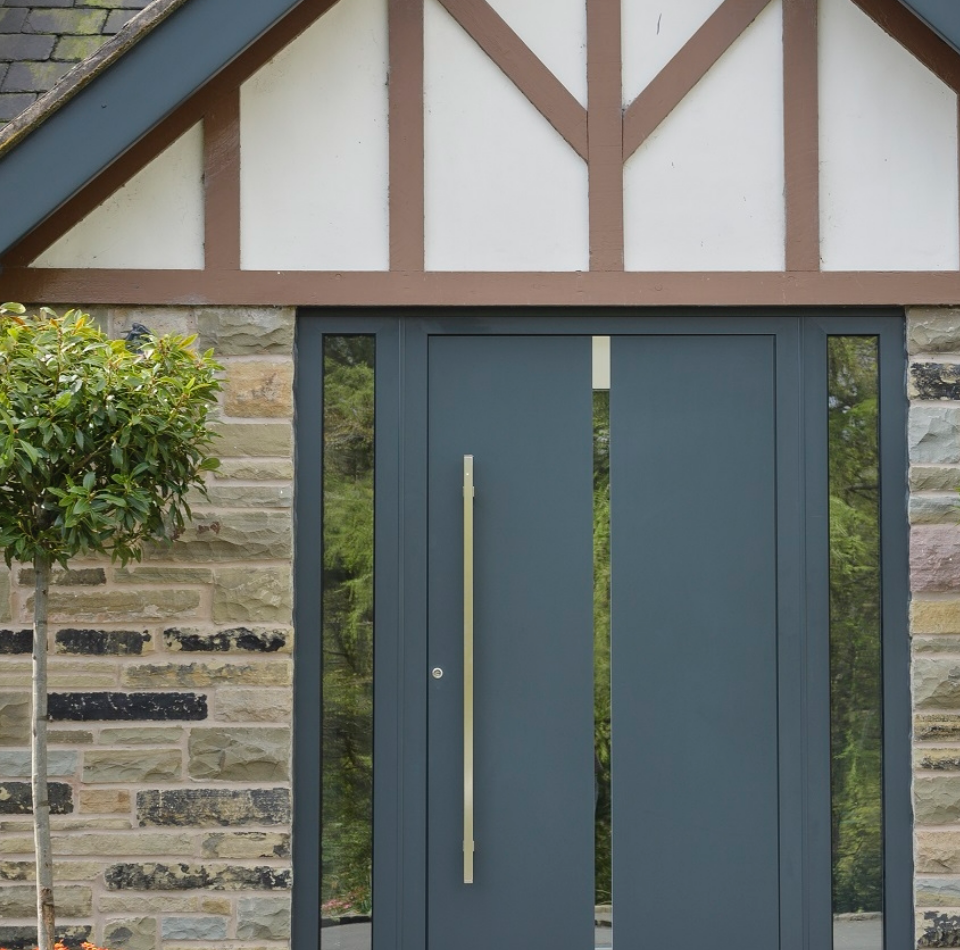 There is a misconception that glass is an afterthought when it comes to composite doors. We're happy to confirm that this is not correct. Our expert staff have devoted ample time to studying glazing and how best to use it. The right glazing can beautifully compliment an Avantal door; it'll fill your home with natural light and make it feel comfortable and airy.
You can see an example of how effective glazing can enhance an Avantal door in Helene's project. The glass in her door is tall and slim, with a stylish Virtue design. It's ideal for brightening up her house and perfectly compliments the contemporary look of her door. There's a subtle modernity to it, and when paired with the sleek metal hardware, it exudes sophistication.
Our glass options don't just look attractive, they perform well too. Our Avantal doors are fitted with double glazing as standard, helping your door maintain high standards of energy efficiency. And if you're worried about the neighbours looking into your house, don't be. Our glazing is designed to maintain your privacy while still allowing in light.
For instance, our Virtue glass has an opacity rating of four (out of a possible five), ensuring that even with its eye-catching appeal, nobody will see the inside of your Avantal door. The same goes for our Satin and Simplicity designs, both of which will enhance your home and leave a long-lasting impression. As an added bonus, our glazing is also designed to reduce external noise and give you a quieter, calmer home. If you happen to live on the same road as a motorcycle showroom or nightclub, you'll know how important this can be. 
In other words, if you're looking to put the finishing touches to your Avantal door design, your choices are endless. We've barely scratched the surface when it comes to our composite door glazing, and we can cater for all tastes and preferences. 
If you'd like to speak with one of our experts and find out more, you can call 01652 340340 or email marketing@endurancedoors.co.uk. It's also worth taking a few minutes to check out our online door designer. Your dream front door could be only a few clicks away.