Our strong and secure composite doors are soaring in popularity as an excellent investment to protect and give total peace of mind. Once you've invested in a high-security front door, there's still more that can be done.
There are many more potential ways into your home and more entry points that need to be upgraded with the latest materials, technologies and installations.
An often-overlooked weak point for a property is an integral garage door into your home. These are not usually as strong as front doors, and it can be easy to forget that any and all ways to access your property should be improved and maintained to the highest standards.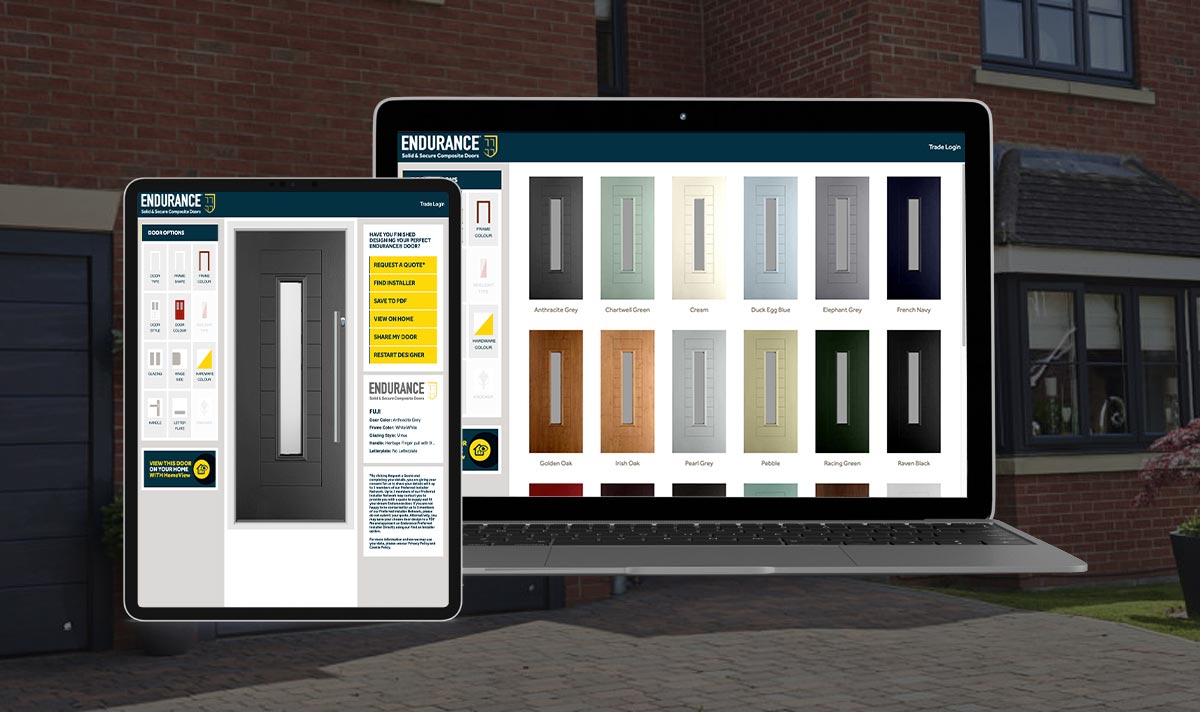 Exterior garage doors can be broken into by unwanted intruders, who can then even drive their vehicle inside and close this door behind them, giving them the privacy and freedom to access your home via your integral garage door. There's no reason to put your loved ones, property and possessions at risk when it's possible to put measures in place to prevent this.
That's where our strong and secure composite doors come into their own. The versatility of an Endurance door is matched only by its style and security. Our doors are popular as front doors, back doors and increasingly so as integral garage doors. There's no reason to leave a weak point exposed when our composite doors are available.
Any home, whether modern or traditional, can benefit from having a composite door installed. Older buildings in particular can be more vulnerable than others and most in need of a composite door to replace their existing, underperforming integral garage door. Outdated doors were not created with security in mind, making them an easy target for potential burglars.
Don't give them the opportunity for an easy burglary; give them a composite door to stop them in their tracks.
Endurance doors look and perform great anywhere in the home – even as integral garage doors. Choose a strong and secure improvement that's incredibly stylish too. Take a look at the range of options we have available using our online door designer and create a home improvement that will keep you and your loved ones safe and sound. The perfect integral garage door could be only a few clicks away.