The warm weather is a time for carefree celebration. We get to spend our days outside with friends and family, enjoying the heat and relaxing in the sun. When you're sitting in the park with a picnic or at the beach with an ice-cream, the last thing you want to be doing is worrying about your front door.
But the effect of the warmer weather on your composite door is something you'll want to be aware of, as the summer months can put them under significant strain.
If your front door faces the intense sun, you'll no doubt be aware of how doors can suffer in the harsh sunlight. All doors can suffer some thermal distortion, but lesser quality doors can swell with the heat, affecting their performance and sometimes even stopping them from functioning. This problem can be exacerbated with darker colours like Black or Anthracite Grey, which also happen to be some of the most sought-after choices at the moment.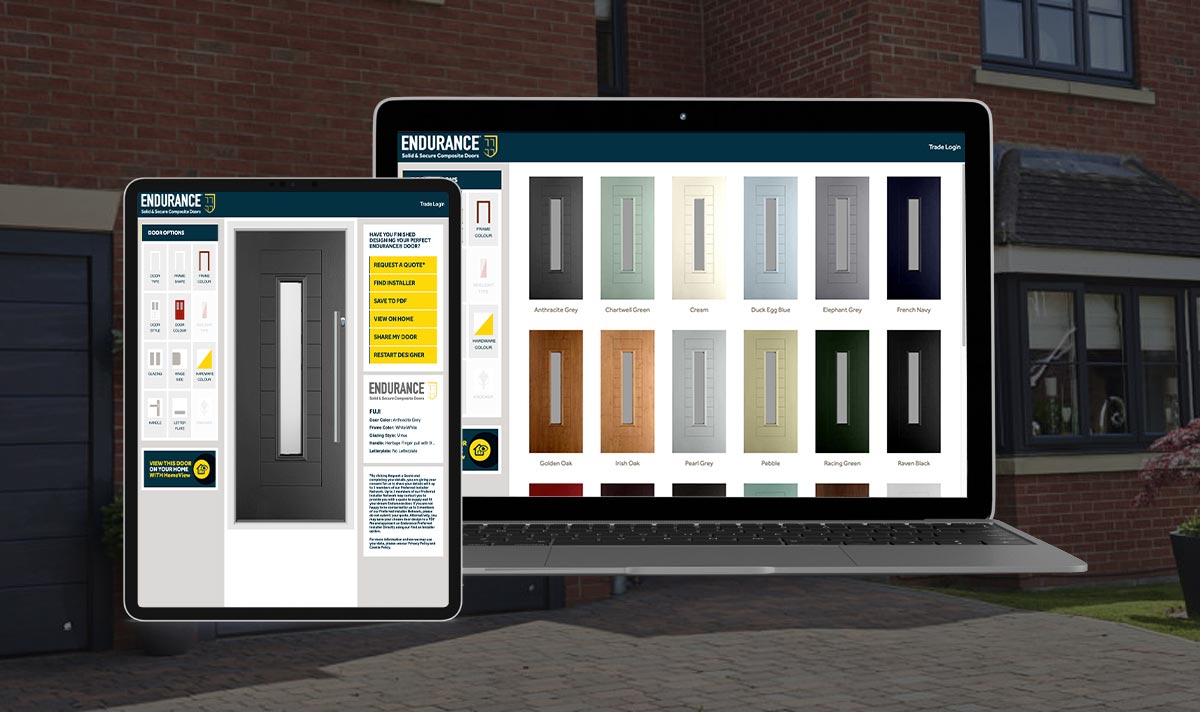 At Endurance, we believe you shouldn't have to compromise when it comes to style and performance. If you want a modern composite door in the latest and most popular colours, you shouldn't have to opt for your second choice in anticipation of summer. That's why we've precision-engineered our doors to maintain their optimal performance in all weathers.
Our composite doors boast CoolSkin technology, which enables them to reflect up to 90% of the sun's heat. This prevents your door from overheating and means that the warmth isn't absorbed into the core to impede its exceptional performance. When you've carefully designed your door to look and perform precisely the way you want it to.
Anyone who has owned a lower quality composite or GRP door will know that colour fading can be a major issue. To combat this, the CoolSkin exterior on our doors has a through colour rather than a painted finish, so it won't chip or fade over time and under pressure.
It's easy for our composite doors to stay looking and performing their best in all seasons. Compared to other composite doors on the market, we've taken steps to precision-engineer our designs for superior results.
With lesser doors, you'll end up worrying about what could happen to their condition in both summer and winter. When you choose Endurance, you don't have to worry at all – we take care of everything from design and installation to ensure that our doors take care of you and your home. You won't experience any problems with your composite door in direct sunlight or severe rain.
So, if you're worried about the weather making your door warmer, get in touch with us now. Look forward to the warmer weather and a brighter future with Endurance composite doors.