Established in 1993, Rocal was originally sited at the Monument Works manufacturing facility in Brigg, North Lincolnshire. Headed by then Managing Director, James Longley, Rocal launched as a manufacturer of high-quality PVC door panels.
After eight years at the Monument Works, Rocal relocated to Ancholme Business Park where the business has been situated since 2001. With room to expand production and the product portfolio, over the next 10 years Rocal evolved and diversified into the manufacture of Solid Core Composite Doors and bespoke plastic extrusions – with Endurance Doors launching in 2004 and Rocal Extrusions ltd in 2008.
Now led by Stephen Nadin, the Rocal team has continued to grow the Group brands, supplying products nationwide to trade counters and independent installers throughout the Fenestration industry.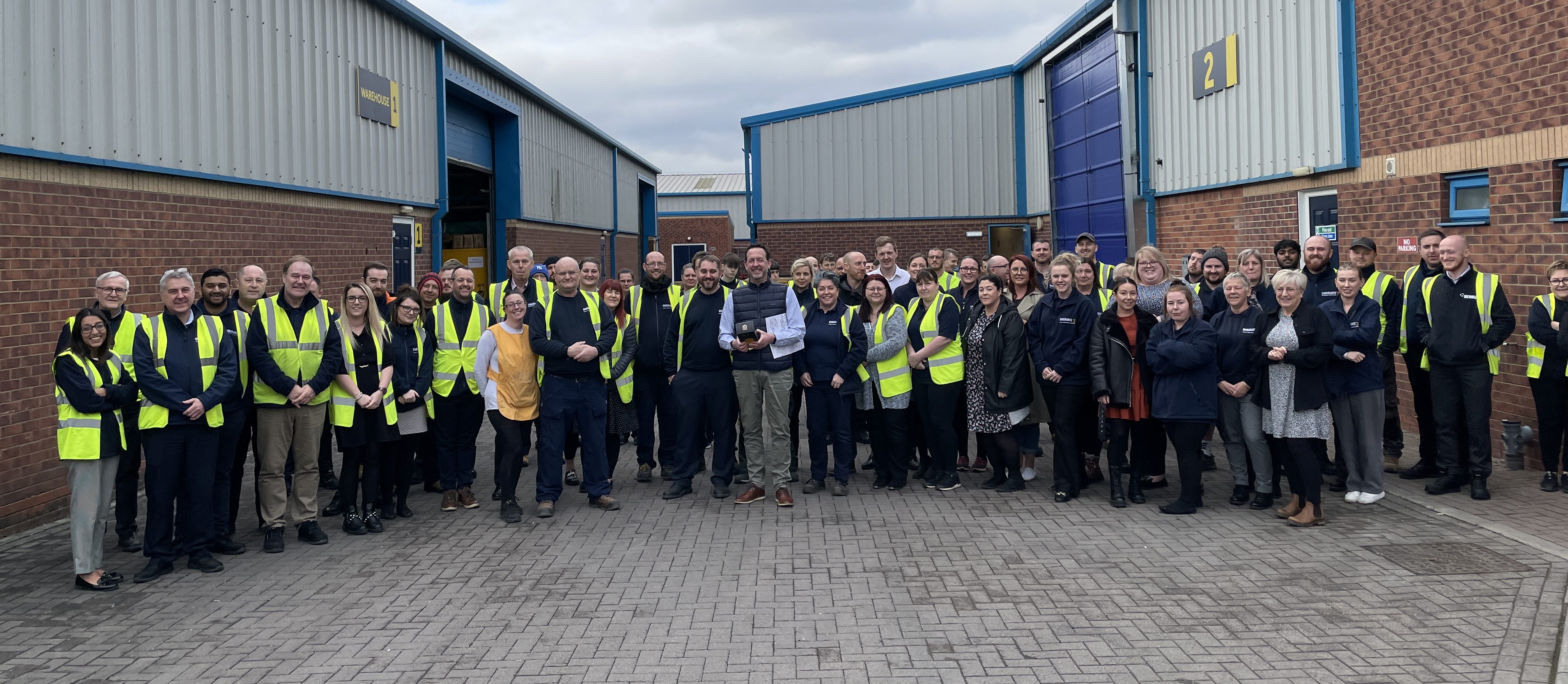 Over the past 30 years, the Rocal workforce has expanded, with some members of staff staying with us from the very beginning. Wendy Thompson joined Rocal in September 1997 as a Customer Services Representative, now our Consumer Sales Manager, she has seen the business grow from a team of 30 and 2 vans. To the Rocal Group of today, with over 200 members of staff and a fleet of nationwide distribution vehicles.
Since the launch of the Endurance brand in 2004, we have worked alongside industry experts and suppliers to develop our product to a recognised standard of excellence within the Fenestration industry. We source our materials from reputable suppliers, ensuring that only the highest quality components are used in our production processes. This means that each Endurance door is made to a consistently high standard, with no compromise on quality.
In 2021, we expanded our product range and brought the smooth skinned, Avantal range to market. Based on the original, quality structure of the Endurance Door, the door leaf is 10% thicker than our competitors and is combined with our innovative Moisture Barrier System. Offering homeowners nationwide a quality, weatherproof solution for their home, whether they are looking for traditional or contemporary style.
In 2021, a management buy-out was completed by Stephen Nadin and the Rocal Executive Steering Group members, Kevin Ashe, Garry Brewin and Alison Jenkin. Closely followed in 2022 by the launch of Rocal's flagship Endurance Doors Show Centre within the town of Brigg.
 "Over the last thirty years, we're proud to have built more than a business. We've also built an exceptional reputation across the many different industries and sectors we serve.
"I would like to thank all our team for their hard work and dedication. Our plan now is to keep building on our successes long into the future." – Stephen Nadin, MD.
Overall, Endurance composite doors and Rocal Extrusions are a testament to the ongoing development and innovation across the Rocal Group, offering high-quality, reliable and stylish solutions for homeowners and trade customers alike. As we continue into the future, Rocal plans to continue the expansion of the Endurance and Rocal Extrusions brands through the development of additional innovative product offerings, and the expansion of the Endurance Installer Partner Network nationwide.