Another month has gone by and that can only mean one thing; it's time for a new case study! We recently worked on a beautiful front door for Huddersfield resident Hannah and it's a great example of how modern designs can complement a property. This was her and her family's "forever home," so we worked hard to make sure she got the perfect front door. As you can expect from Endurance Doors, she got only the best.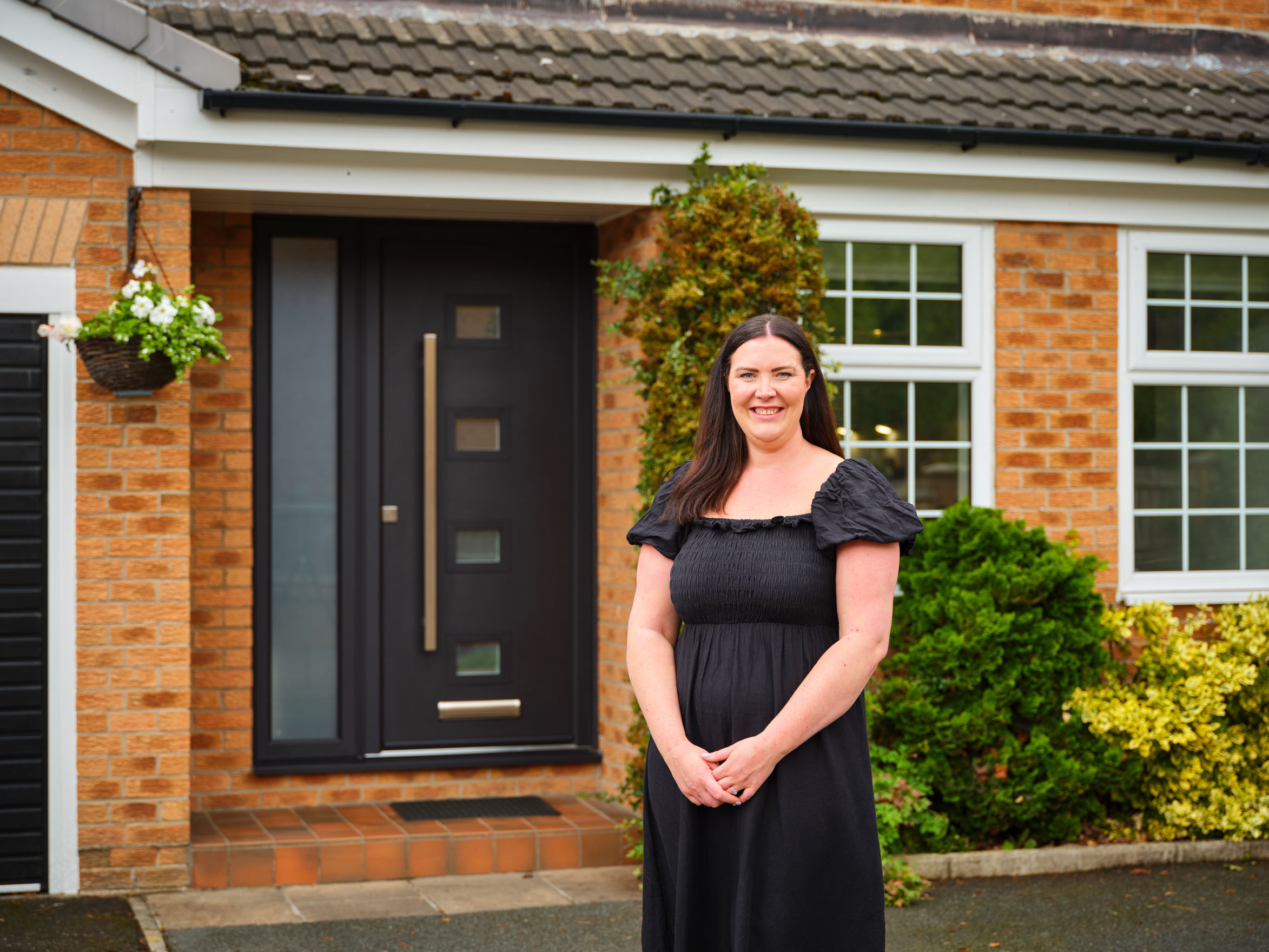 When she first contacted us, Hannah and her family had lived in their house for six years and they'd already spent a lot of time and effort renovating it. They wanted a new composite door for the finishing touch. Their other home improvement projects were all done, so once the door was in place, they could finally put their feet up after years of hard work. 
Hannah was specifically looking for a modern door that suited the vibe of her property. She'd seen examples of our earlier case studies and was impressed with how strong and secure they were. Once a matte black door from our Avantal Collection caught her eye, her mind was made up. 
Having decided on the colour, the rest of the door soon fell into place. Hannah chose a Celeste door and added in some stylish stainless steel hardware. The silver finish contrasted beautifully with the matte black door and gives the home a noticeably contemporary vibe. Our Avantal doors were inspired by the sleek and smooth aesthetic of industrial materials, and if you didn't know otherwise, you could easily mistake Hannah's door for solid metal. 
The hardware and colour weren't her only considerations though; Hannah wanted to include windows in her final design. She was keen to maintain the family's privacy, but also let the sunlight in, so the Satin glass was a natural choice. It perfectly suited the contemporary vibe and the addition of sidelights only made it better. 
Lastly, she opted to give the inside a glorious white finish. Black was perfect for the exterior side but could have made the indoor area feel too dark. The lighter shade makes Hannah's home feel bright and welcoming. 
Hannah was delighted with her Avantal composite door and has already received compliments from her friends and neighbours. It's safe, reliable and weatherproof, and the design is almost an extension of her personality. This Avantal door made a house feel more like a home and we couldn't be happier with how it turned out. 
If seeing an Avantal door in action has left you feeling inspired, why not get in touch with Endurance Doors? You can email us at marketing@endurancedoors.co.uk or call 01652 340340 to find out more. You can also try out our online door designer if you want to get started on your ideas. Whether you're looking for a similarly styled modern door or you've got entirely different plans, we'll help you every step of the way.