We are very proud to share Endurance Doors and our trusted Installer Partners' most recent project for Beth! Beth has 2.5k followers on Instagram @ourcoldrahome, documenting the development of her new home. The entire process has been quite the adventure for her, and her Instagram reflects that! We were extremely happy to become a part of that journey by installing her new composite front door for her. 
Beth's home has a wonderful classical colour scheme, so to go with this, Beth wanted us to install a composite door that would provide improved security, thermal performance and be a stylish addition to her already beautiful home. 
Beth used our innovative door designer and found that the Scafell design from the Classic Collection was perfect for her. She loved the amount of light that came in through the two double glazed panels. To complete the look, she opted for the Irish Oak colour. The traditional light brown works beautifully with her red-bricked house! For the glazing, Beth chose the Riviera option to provide an aesthetically pleasing design that also ensured utmost privacy. She was positively thrilled with the results!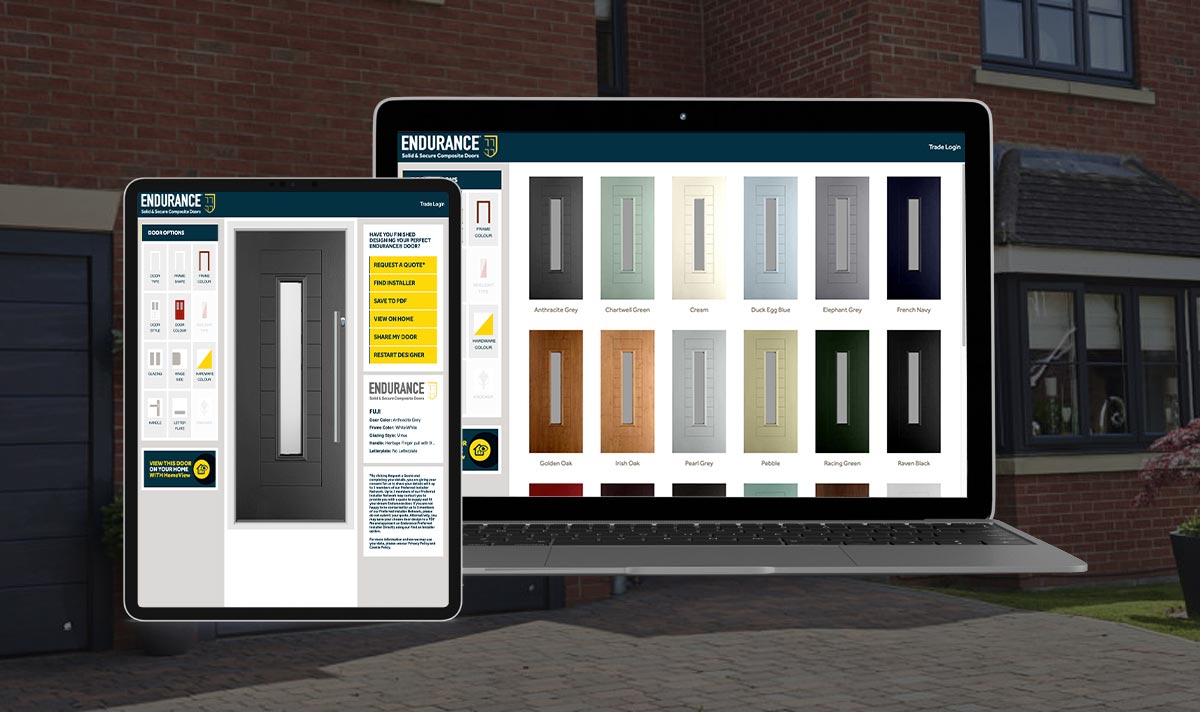 For the finishing touches, Beth chose to go with full chrome finishes for all of the hardware. This really helped provide her door with that premium feeling, adding a touch of class to her entranceway. As security was a priority for Beth, she decided to go with the Pull Knob feature. There's no handle on the outside, and it provides the door with an eye-catching chrome centrepiece.
Furthermore, Beth opted for the bull ring knocker, which hammers home the classic feeling. Beth's new home adventure has been fulfilling for her, and we were privileged to have been chosen to help her finish it off with the perfect composite front door. Endurance Doors were able to provide exactly what she wanted.
If Beth's story has got you feeling inspired for a composite front door of your own, you can use our innovative door designer today. It takes you through the process step by step and allows you to design the door exactly how you want it. We offer a wide range of styles, colours and glazing options that can be paired with any property, and mixed and matched to your taste.
We have a lot of other case studies here on our website too. Check out Lisa's project for some more inspiration and ideas!
In the meantime, have a play around with the door designer today! You can experiment with all kinds of styles to get a feel for the perfect composite front door for your home. Once you're happy with the door you've designed, you can request a quote from us or save it to a PDF to come back to later. We look forward to hearing from you.