We're proud to introduce our latest case study! With a young family to look after, happy homeowner Lindsey needs a composite door she can rely on. We couldn't be happier with how the project has turned out, and Lindsey feels the same! For more information about this case study in full, you can explore our website or follow @norfolkavenue on Instagram.
Lindsey opted for the Elbrus door from our Classic Collection. She knew this was the perfect fit for her home after using the door designer to see the full selection available and was impressed with "the variety of designs and styles" on offer. With Chrome hardware and external Anthracite Grey colour, Lindsey's eye-catching composite door was created and crafted to her exact specifications. 
For Lindsey, a composite door from Endurance was the perfect choice. With her family to think about, she needs style, security and reliability in equal measure, without compromise. That's where our doors really come into their own. Read on to learn more about this happy homeowner's design process and to find out the best way to start designing your dream door for yourself.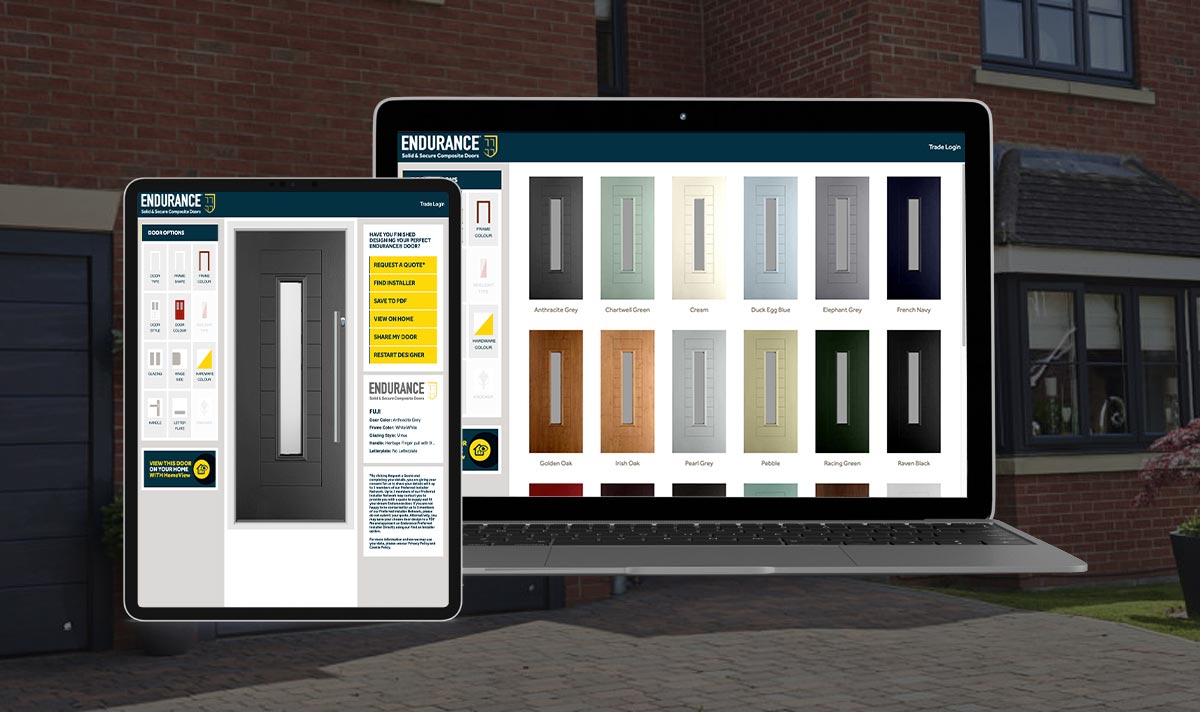 With our online door designer, you're in total control of the choices you make for your new composite door. We know how important it is to create a bespoke entrance that's as unique as your home, individually suited for you. You can choose the style, hardware and colours that you want. Lindsey opted for on-trend Anthracite Grey externally with White internally to help her hallway look and feel bigger and brighter.
As composite doors are soaring in popularity, there is a lot of choice on the market. So why did Lindsey choose Endurance Doors? Well, why wouldn't she! We have excellent reviews on Trustpilot with 4.7 out of 5 at the time of writing – ahead of most if not above all of the competition. Lindsey notes that our "great reputation" was a key factor in her decision-making – and it turned out better than she could have imagined. 
Here at Endurance, we combine the modern with the traditional for superior results. Happy homeowner Lindsey is delighted with her Elbrus composite door from the Classic Collection as a true home improvement. It's as stylish as it is practical, combining the colours and hardware options that she wants with inherent toughness, advanced security and much more! 
If you're looking to create your own bespoke composite door, you can use our online door designer tool today. In Lindsey's own words, it's "super easy to pick out your door!" View our latest case study for a little inspiration and then start designing your unique profile with our online door today.