We're delighted to announce the excellent addition of Reeded Glass to our range of composite door glazing options! Enjoy style and privacy without compromise for a brand new door that's sure to catch the attention of passersby – while keeping prying eyes away. What may once have been considered a 'retro' look has circled back around and come into fashion once again, like all the best trends! It's made its return in a big way and has taken the interior industry by storm. Could it do the same for you and your home?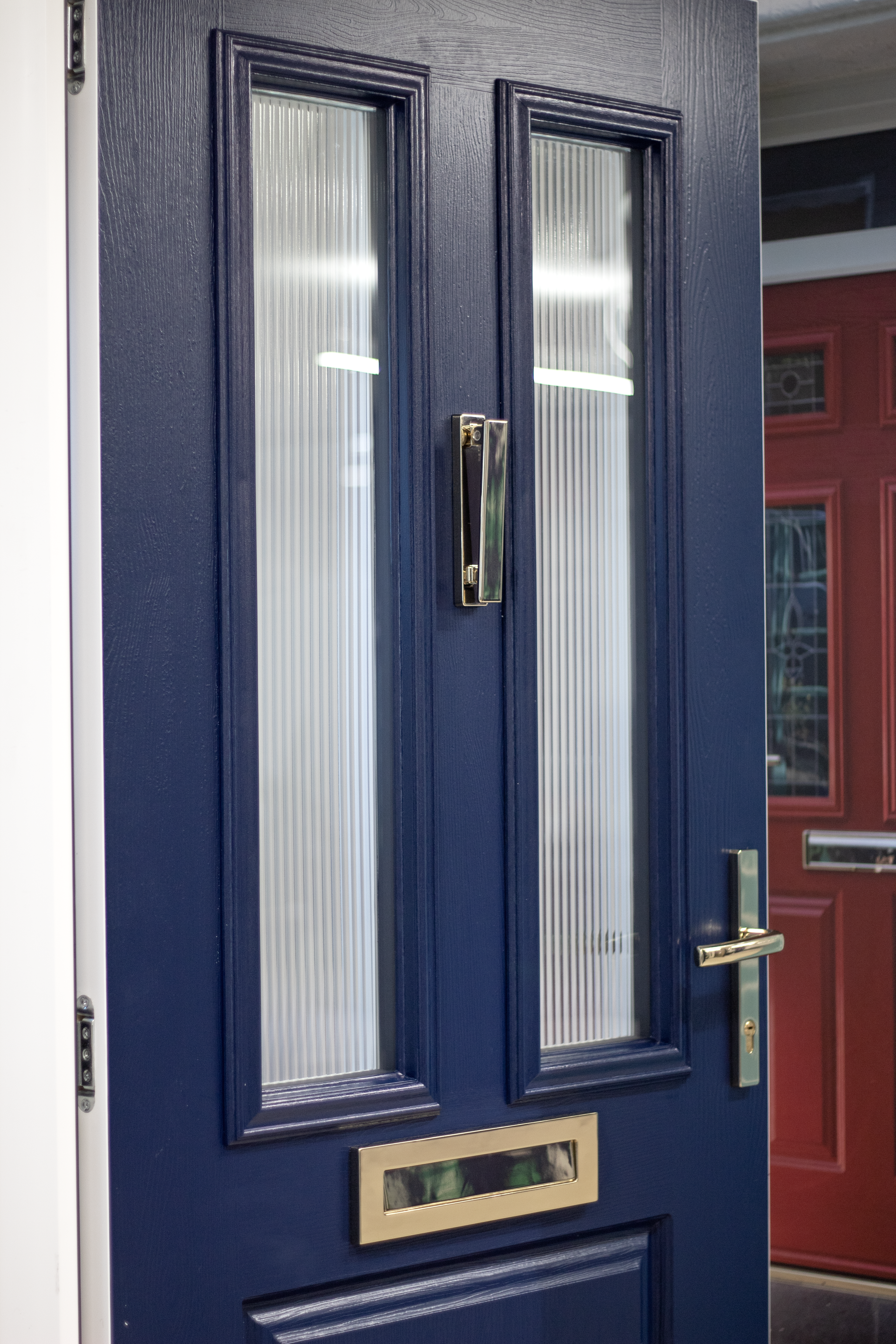 One of the main reasons why Reeded Glass has been soaring in popularity for homeowners is the level of privacy it offers. As a semi-obscure option, it allows plenty of natural light to pass through while keeping the inside of your home private, so you can enjoy a bright and airy entranceway – for your eyes only. With composite doors being renowned for their security, Reeded Glass is another way to keep your loved ones safe and your belongings protected by hiding your valuables from sight without compromising your aesthetics.
That's not to say that it's all about security and nothing else. Reeded Glass is one of the most stylish options on the market – which is one of the many reasons why we've added it to our offerings. Also known as fluted or ribbed glass, it adds an elegant look and feel to any property, whether modern or traditional or something unique. Reeded Glass fits with the latest style trends while remaining timeless, so you'll be sure that you've made a sensible and stylish investment for your home that will impress for many years to come.
If you're looking to find out more about Reeded Glass and see how its privacy and style benefits perform in real life, there's no better way than to visit the Endurance showroom! It's full of inspiration, housing some of our most popular products from our composite door and Avantal ranges. 
Our team will be on hand to talk you through the options and show you how you can customise your choice to create your dream door. There's more than just glazing options and Reeded Glass to choose from – we've got a whole range of styles, colours, letterplates, and hardware accessories. The possibilities are endless and it's all in your hands. 
Arrange a visit to our showroom today and speak with our friendly team. You'll be amazed by the choices available, including our latest addition of Reeded Glass. For home improvements that will impress and stand the test of time, filling your home with natural light and new possibilities while keeping your loved ones and valuables safe and sound, choose Endurance Doors!